Jeter delivers with bases loaded in three-run seventh
Two runs score on shortstop's grounder against Orioles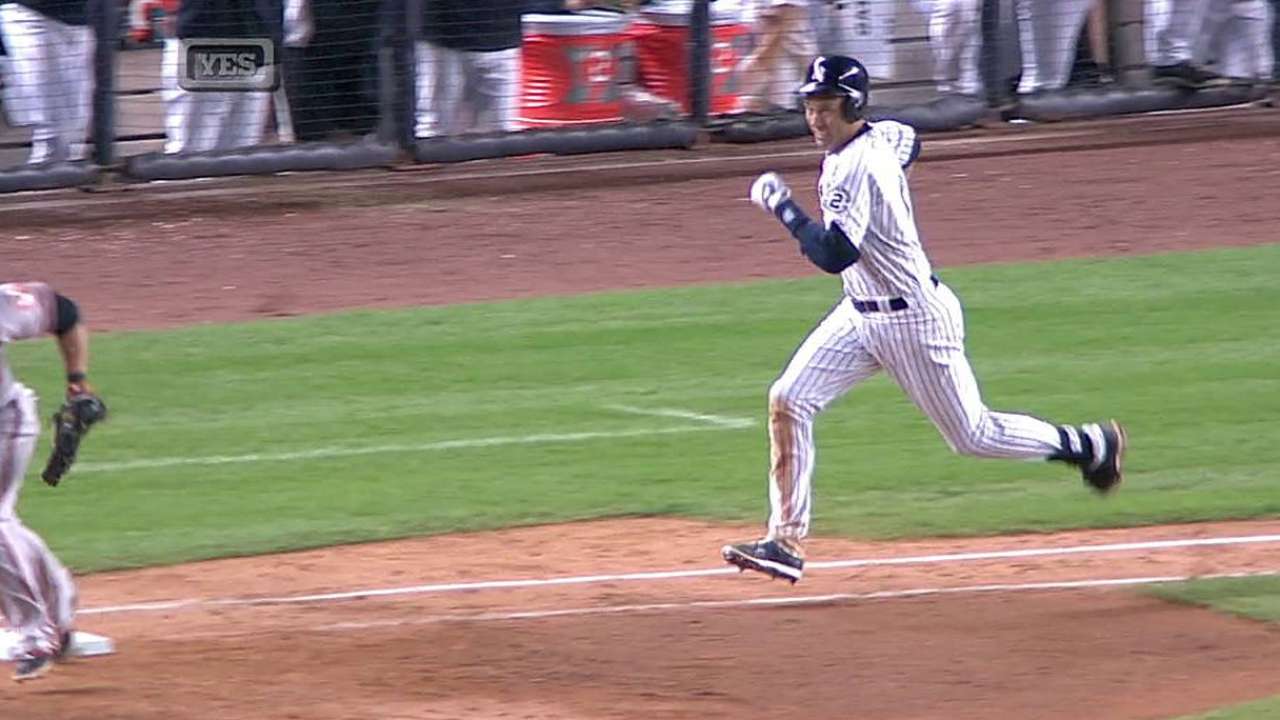 NEW YORK -- The stage was set for Derek Jeter to give the Yankees the lead in what could have been his last at-bat at Yankee Stadium -- though it turned out not to be. The Orioles and Yankees were tied at two with the bases loaded and one out in the seventh.
With the sold-out crowd of 48,613 fans -- the largest attendance of the season at Yankee Stadium, on their feet and flashes going off with each pitch, Jeter gave the Yankees the lead in the thanks to a fielder's choice and an error.
Jeter hit a bouncing ball to short off right-hander Ryan Webb, and Orioles' shortstop J.J. Hardy made an errant throw toward second base that trickled into the outfield and allowed two runs to score.
Jeter was given a fielder's choice and an RBI, his second RBI of the night, and the next run scored on the error to give the Yankees the lead.
Jamal Collier is an associate reporter for MLB.com. This story was not subject to the approval of Major League Baseball or its clubs.