Harvey attends Jeter's farewell to Yankee Stadium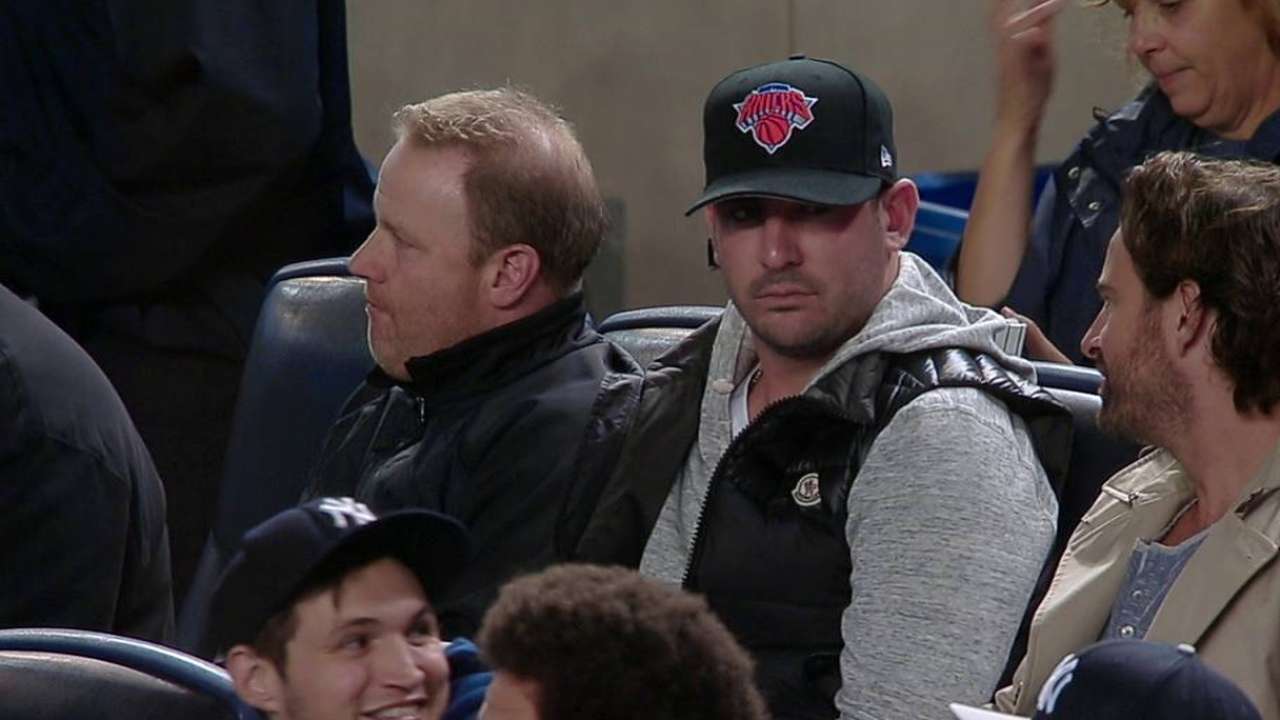 WASHINGTON -- As Zack Wheeler put the finishing touches on his season Thursday and the Mets wrapped up their final road trip of the year, Matt Harvey was back in New York as usual. His Tommy John rehab done for the year, Harvey has recently resumed spending his days at home in Manhattan.
But Harvey was not in his East Village apartment watching the Mets on television. He was at Yankee Stadium, soaking in the atmosphere of Derek Jeter's final home game.
"Tonight is about #RE2PECT!!" Harvey wrote on his Instagram account, below a picture of Jeter's face on the Yankee Stadium video board. "Saying farewell and paying the man this game has been blessed to have! A childhood idol and it's now an honor to call a friend!!! #derekjeter"
In Washington, reaction from the Mets' clubhouse was mostly indifferent. "Not really," manager Terry Collins said when asked if he cared that Harvey was watching the Yankees rather than the Mets.
General manager Sandy Alderson issued a public no comment, later joking about Harvey's proficiency taking "selfies."
Though the Mets and Harvey went through a public spat during Spring Training, with the team wanting him to rehab in Port St. Lucie, Fla. and Harvey preferring to do so in New York, that issue has long since fizzled. The two sides ultimately came to a mutually beneficial arrangement in which Harvey stayed in New York when the Mets were home, and flew to Florida when they were on the road. With a few exceptions, Harvey generally was not with the team on road trips.
As long as Harvey remains on schedule with his rehab -- and he is, with plans to be ready for Opening Day -- the Mets do not particularly care what he does with his free time.
On Thursday, that free time revolved around Jeter, one of the players Harvey grew up idolizing as a Yankee fan in Connecticut.
Anthony DiComo is a reporter for MLB.com. Follow him on Twitter @AnthonyDicomo. This story was not subject to the approval of Major League Baseball or its clubs.