Royals welcome potential tiebreaker against Tigers
Game would be in Detroit to determine AL Central champion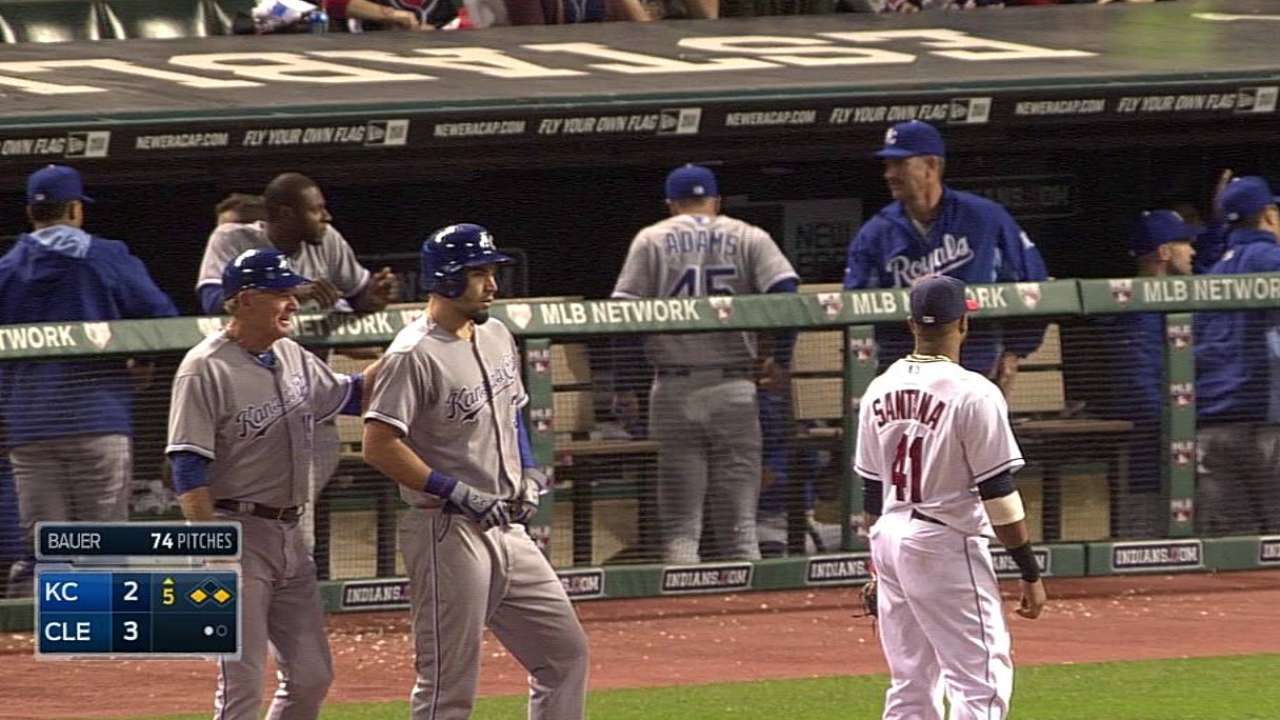 CHICAGO -- It's still a possibility: a one-game playoff for the American League Central Division championship on Monday at Detroit. And the Royals would embrace that chance.
The Tigers are in front now, but, as the fabled pitcher Joaquin Andujar once put it: "You can describe baseball in one word: Youneverknow."
It's a long shot, sure, but ...
"Oh, that would be the best thing if that would happen. Wow," enthused shortstop Alcides Escobar. "That's an unbelievable team and I want that to happen. Win the Wild Card and then try to get the division championship."
"I think that'd feel good, obviously," said first baseman Eric Hosmer. "Any time you can play one game to decide a division, I think if you'd give us that scenario leaving Spring Training, we'd take it all the time. The main thing is clinching a spot and getting in the playoffs. After that, you try to win a division."
"Absolutely, we'd like that at this point," said left fielder Alex Gordon. "It's definitely a possibility that that may happen. That's our main goal -- to win the division. We're still not out of it. Our main focus is to win our games and hopefully Minnesota can spoil the Tigers a little bit. But that's our main goal."
The Tigers retained their two-game lead over the Royals, who defeated the White Sox, 6-3, with a 4-2 win over the Twins on Thursday night.
Dick Kaegel is a reporter for MLB.com. This story was not subject to the approval of Major League Baseball or its clubs.