On the double: Jeter wastes no time before drama
Yankees star drives in run during rousing first at-bat of final home game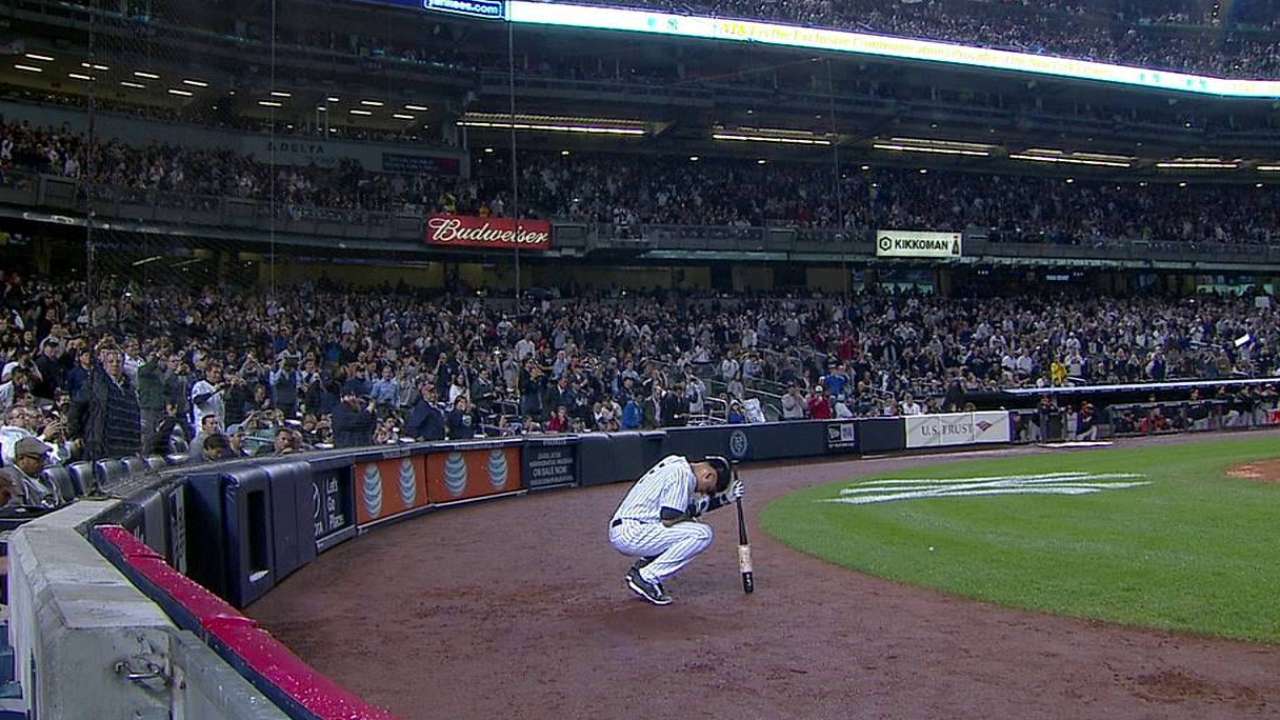 NEW YORK -- With the sold-out crowd at Yankee Stadium already on its feet chanting his name, Derek Jeter delivered his latest big hit during his first at-bat of his final home game on Thursday.
Accompanied by the rousing ovation and the late PA announcer Bob Sheppard's recorded voice, Jeter stepped into the batter's box and ripped a 3-1 fastball from Orioles right-hander Kevin Gausman, who was 14 months old when Jeter was drafted, off the left-field wall for an RBI double that drove home Brett Gardner and sent the fans into a frenzy.
Jeter had been honored by a video montage prior to the game and was cheered throughout the first inning, before Hiroki Kuroda served up consecutive home runs to Nick Markakis and Alejandro De Aza to open the game and take some of the air out of the Stadium.
Jeter got the crowd right back into it, however. After his thrilling double, he reached third on a wild pitch and scored on a fielding error to tie the game at 2.
Jamal Collier is an associate reporter for MLB.com. This story was not subject to the approval of Major League Baseball or its clubs.