Injuries likely end season for Napoli, Holt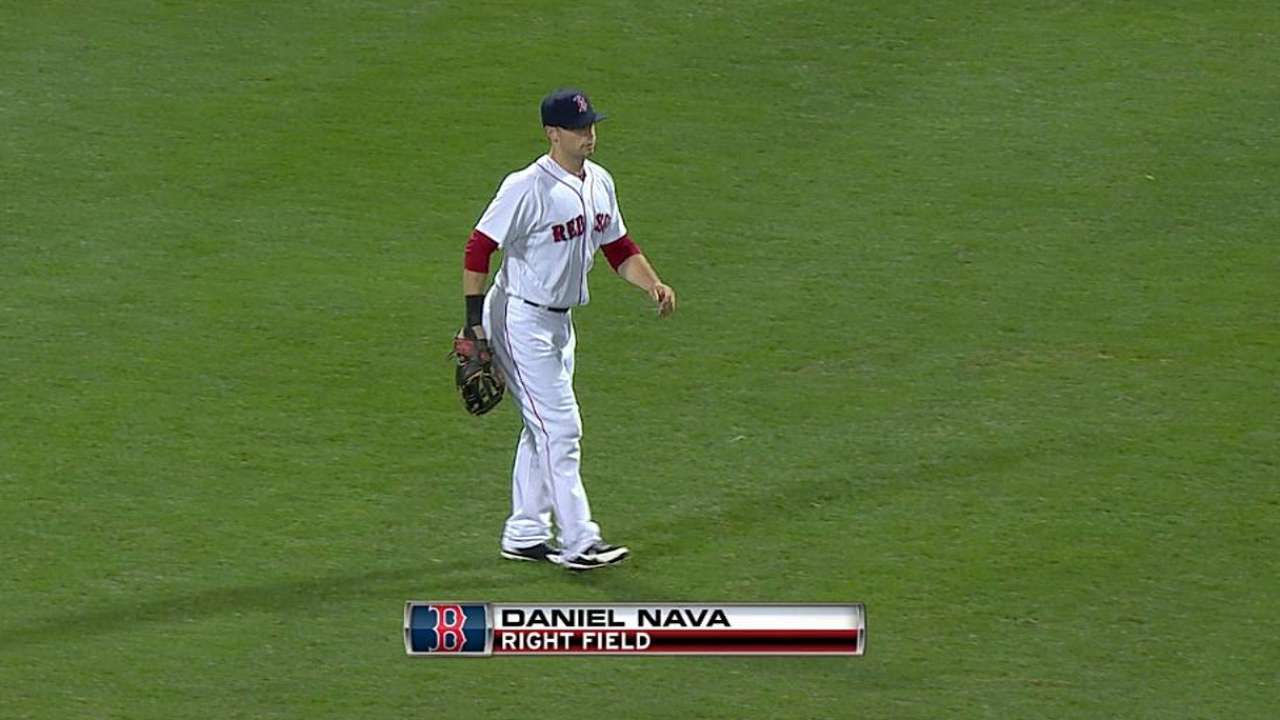 BOSTON -- Don't look for first baseman Mike Napoli to play again this season. The same goes for super-utility man Brock Holt, who is coming off a concussion.
In Napoli's case, he's dealt with a barrage of injuries all season and, of late, it has simply been too much to overcome.
The slugger last played on Sept. 17.
Is there any injury in particular that has held Napoli back?
"It's a combination of all of them," said manager John Farrell. "I don't know … it's the finger, it's the toe, it's the back. There are a number of things that he's dealing with."
Napoli has had a somewhat disappointing season at the plate, hitting .248 with 17 homers and a .789 OPS.
Napoli got off to a strong start, but badly dislocated his left ring finger on a head-first dive in Chicago.
"It had an impact, there's no question," Farrell said. "When he's dealing with the swelling that was pretty much there for the remainder of the season, it affected the grip strength. I would think at some level, it would affect the force in which he's able to swing a bat. And yet he did what he could to get through it.
"You see him tape his fingers together each and every at-bat. he also had to miss some time because it piled up on him and had to take a step back for a couple of weeks on the DL. It definitely had an impact on him."
Holt had been trying to make it back before the end of the year, but he hasn't received the necessary clearance to return from a concussion that has had him out of action since Sept. 5.
"He's going through daily workouts that are increasing, which is all part of us continuing to ramp him up to get him back on the field, but the field is probably going to be Instructional League," Farrell said. "He still has to go back out to Pittsburgh and be cleared by Dr. Collins, so that's almost improbable before Sunday."
Ian Browne is a reporter for MLB.com. Read his blog, Brownie Points, and follow him on Twitter @IanMBrowne. This story was not subject to the approval of Major League Baseball or its clubs.