Votto's status for final three games up in air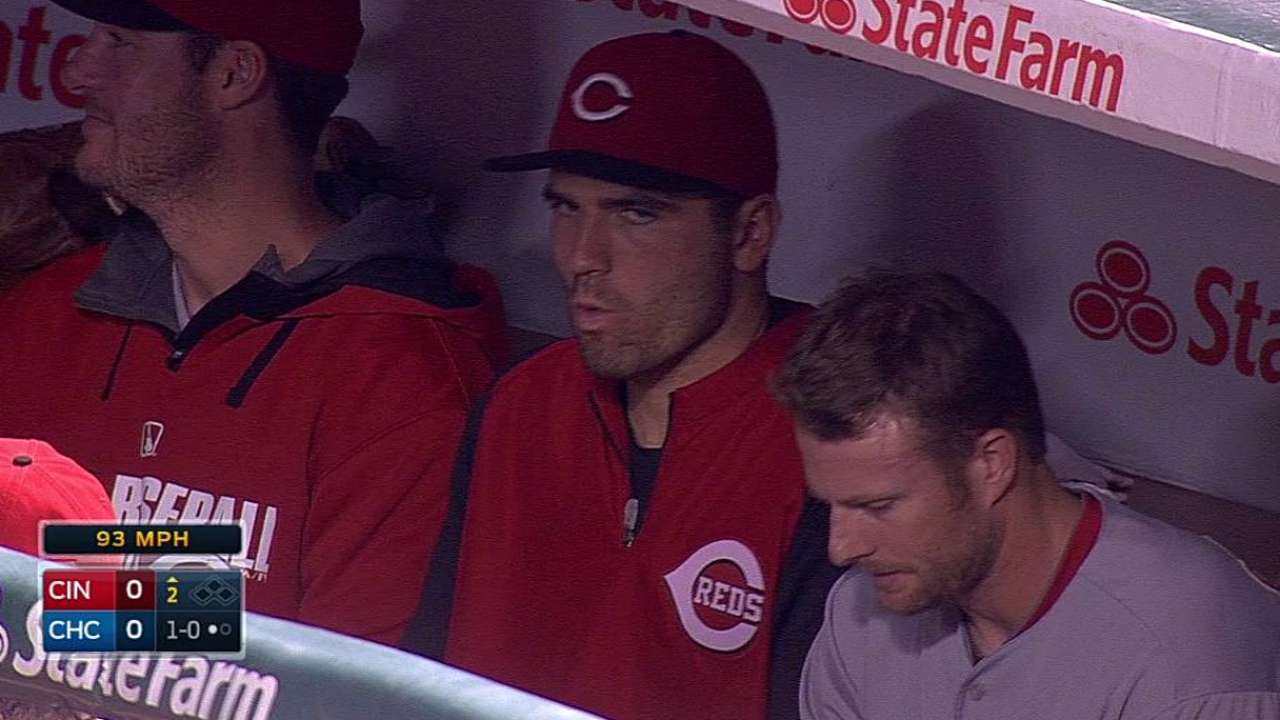 CINCINNATI -- Bryan Price said before Thursday's series finale against the Brewers that Joey Votto is "feeling better," but the manager didn't say whether Votto would play in any of the remaining three games this season.
"He's physically in a lot better place," Price said. "He's been doing everything -- hitting, running the bases. We haven't really gotten him to the point where we would send him out to the instructional league because there's such limited time in that left in the season, so the question is: Do we want to put him out on the field with four games to go, not at 100 percent?
"I can't tell you that he's shut down until the end of the season, but that's where we are."
Votto has been on the disabled list since July 8 with a strained left distal quadriceps, the same injury that landed him on the DL from May 21-June 10.
The former National League Most Valuable Player Award winner is batting .255/.390/.409 with six home runs and 23 RBIs in 62 games this season.
Manny Randhawa is an associate reporter for MLB.com. This story was not subject to the approval of Major League Baseball or its clubs.