Fitting end to Teheran's All-Star season
Ace caps year with victory, sixth-best ERA by Braves starter since 2000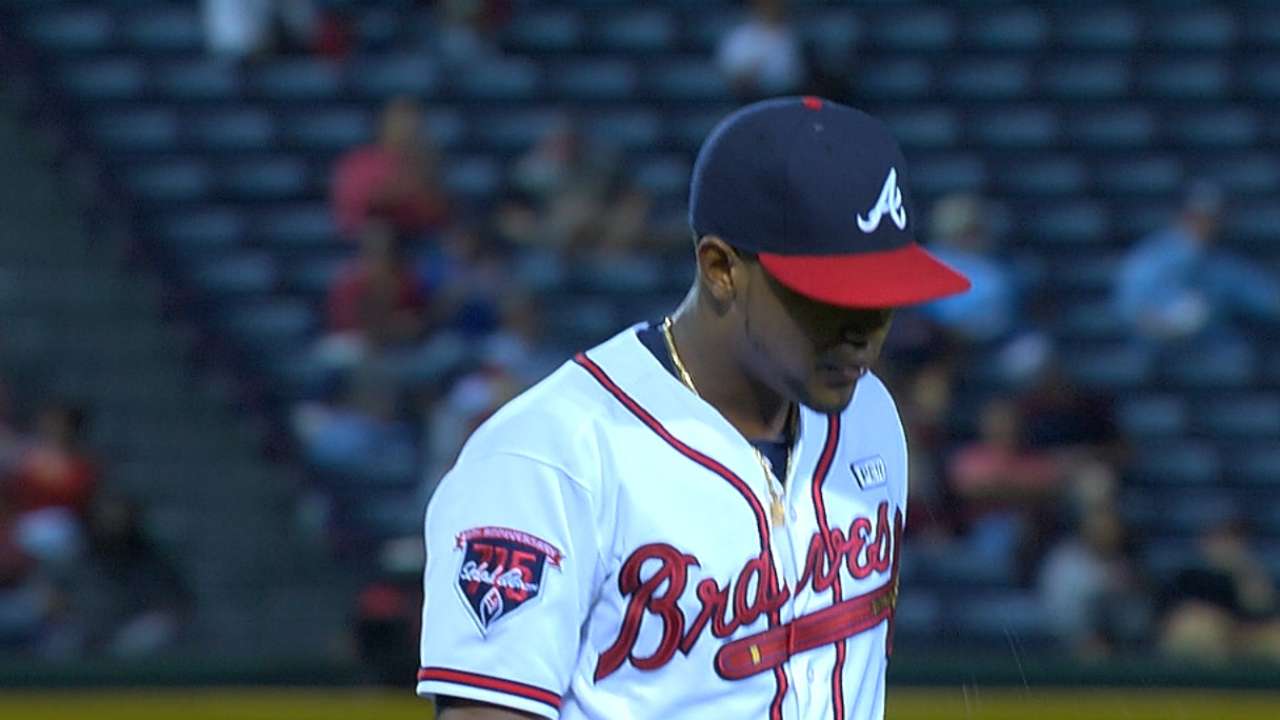 ATLANTA -- After earning his first All-Star selection this year, Julio Teheran hit a rough patch during the early days of August. But when the Braves right-hander completed his second full season by helping the Braves notch Wednesday night's 6-2 win over the Pirates, he had every reason to be satisfied with what he accomplished in 2014.
"It was a really, really good season for him," said Braves manager Fredi Gonzalez, who watched Teheran record a 2.32 ERA over his final eight starts.
Teheran has been much better than he was on Wednesday, when he needed 96 pitches to complete five innings that were only blemished by Andrew McCutchen's two-run homer in the fifth. But this was a fitting conclusion for the 23-year-old hurler, who ended this season 14-13 with a 2.89 ERA -- the sixth-best mark by an Atlanta starter dating back to 2000.
Along with being named an All-Star, Teheran also surpassed the 200-inning mark for the first time in his young career. On the way to totaling 221 innings, he allowed two runs or fewer in 23 of 33 starts. He might have at least flirted with a 20-win season with more consistent support from the Braves, who were shut out in three of his final five starts.
There were 17 occasions this year when Atlanta scored two runs or fewer while Teheran was still the pitcher of record. Wednesday marked just the fourth time this year that the club scored at least six runs while he was still in the game.
But it should be noted that two of those runs came courtesy of a third-inning single notched by Teheran, who admitted he was ready to do whatever necessary to end the season with a win.
"It was nice to get some run support," Teheran said. "That is something I know I need when I want to win. When I got that support, I got more confidence and tried to make better pitches."
Mark Bowman is a reporter for MLB.com. This story was not subject to the approval of Major League Baseball or its clubs.