Kershaw shows off his defensive skills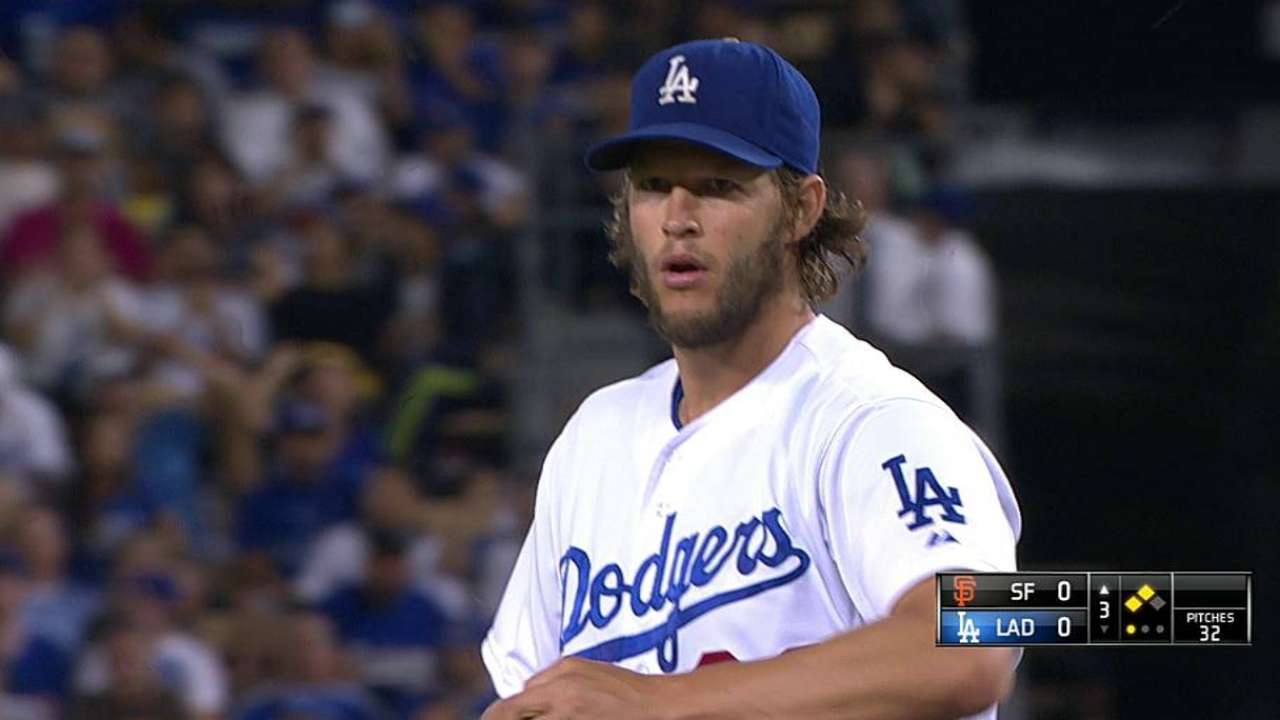 LOS ANGELES -- Clayton Kershaw's pitching dominance is well documented, but on Wednesday he showcased some fine glove work against the Giants with a behind-the-back grab.
With no outs and runners on second and third in the third inning, Giants pitcher Tim Hudson hit a ball squarely up the middle, but Kershaw whipped his right arm around his back to snag it. He then threw to first for the first out of the inning.
The play was one of a few defensive gems for Kershaw this season. In Milwaukee on Aug. 10, he dove and caught a popped-up suicide-squeeze attempt, then threw to third base to complete a double play.
Michael Lananna is an associate reporter for MLB.com. This story was not subject to the approval of Major League Baseball or its clubs.