Nats assured of home-field advantage in NLDS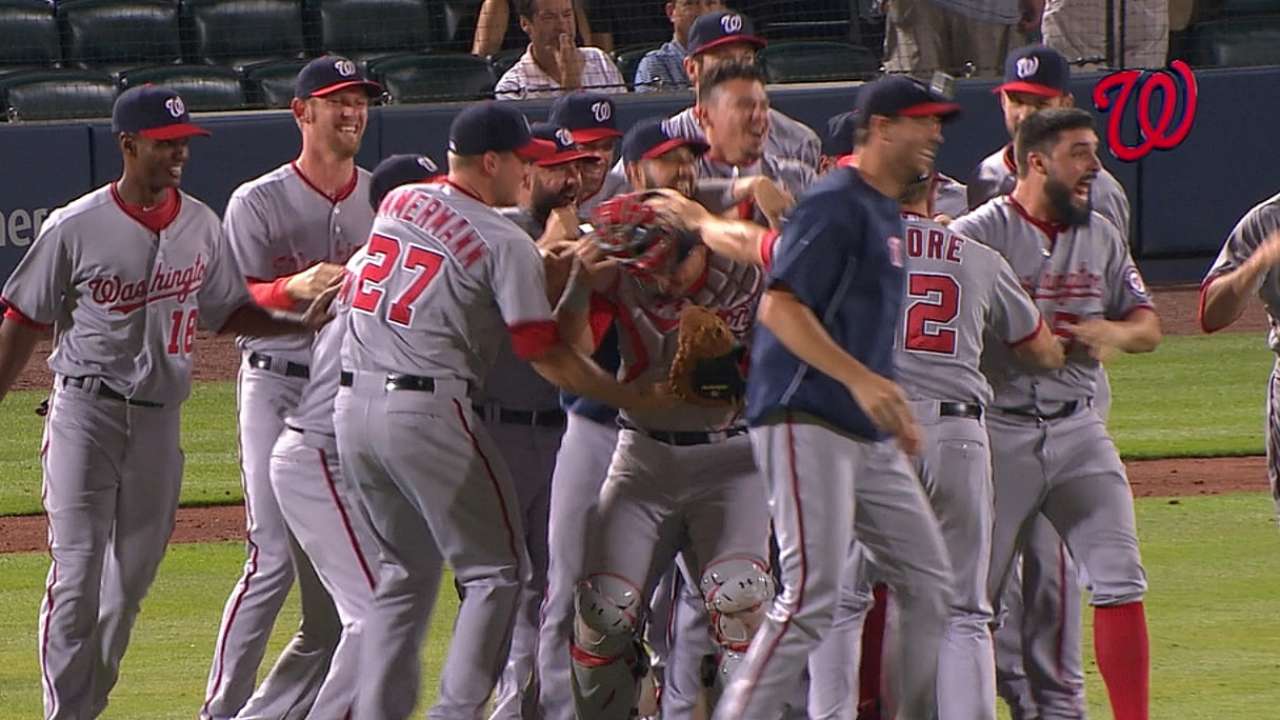 The Nationals were rained out Wednesday night, but that didn't prevent them from making any progress with their playoff positioning.
The Cardinals' loss to the Cubs in Chicago secured home-field advantage for Washington in the National League Division Series.
The Nationals play the first game of the NLDS on Oct. 3 at Nationals Park. Game 2 is Oct. 4. If necessary, Game 5 would be in D.C. on Oct. 9.
The Nats' opponent is yet to be determined, as they are currently in a two-team race with the NL West champ Dodgers for the top overall mark in the NL, while the NL Central champ -- and NL Wild Card spots -- have yet to be determined.