Fortunes split on pair of replay challenges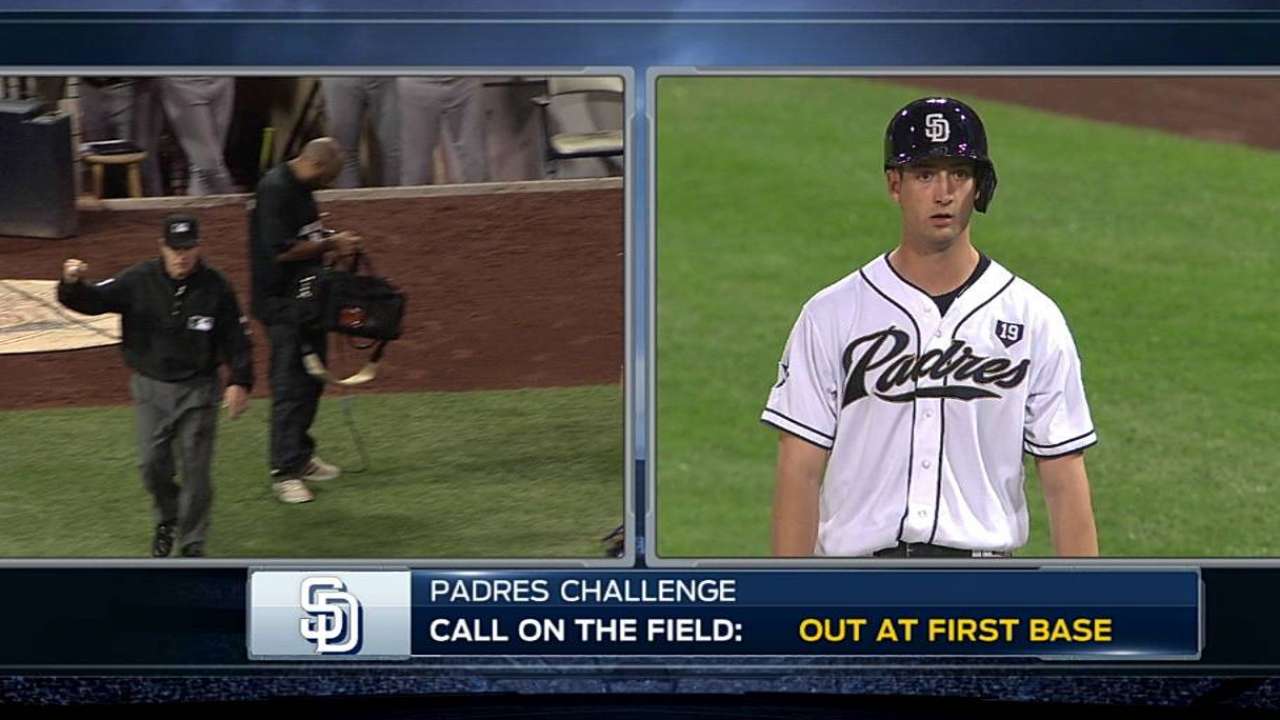 SAN DIEGO -- Padres manager Bud Black challenged a pair of close plays down the first-base line in the fourth inning of Wednesday's Padres-Rockies game, and he finished the frame 1-for-2.
With a man on first base and no one out, Padres left fielder Tommy Medica used the entire field for his fourth-inning double -- a double that wasn't even awarded until a review proved the ball had landed fair, kicking up chalk on the right-field foul line.
But first-base umpire and crew chief Jerry Meals ruled the ball foul, prompting Padres first-base coach Jose Valentin to march toward Black in the dugout, asking for a challenge.
Turns out, Valentin got it right, and Medica was awarded second base after a review overturned the call. Yasmani Grandal went to third.
Grandal later scored, making it 4-1 Padres, but Medica was stranded after Padres pitcher Joe Wieland was tagged out trying to beat an infield grounder. Rockies shortstop Josh Rutledge threw wide to first base, but first baseman Justin Morneau applied a leaping swipe tag.
After a replay, the call was confirmed and Wieland was outl.
Black has now been successful on 17 of his 33 challenges this season.
AJ Cassavell is a reporter for MLB.com. Follow him on Twitter @ajcassavell. This story was not subject to the approval of Major League Baseball or its clubs.