Casali takes two foul tips to mask, exits with concussion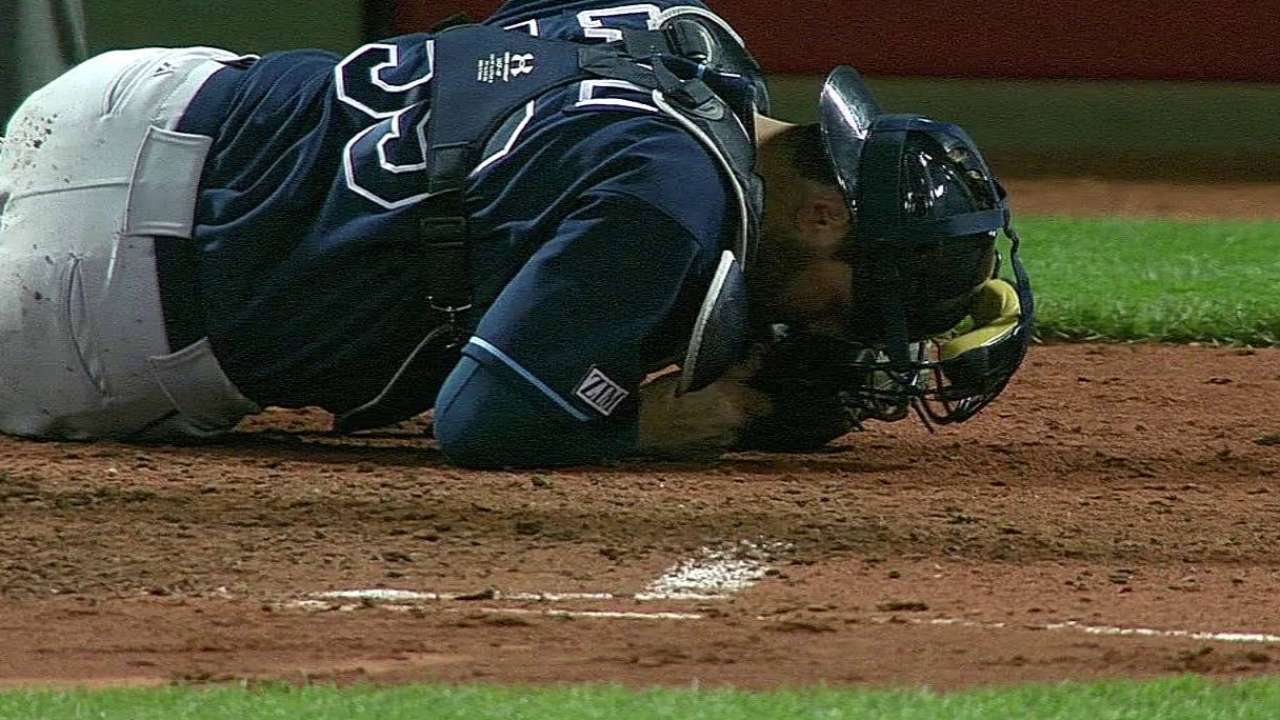 BOSTON -- Rays catcher Curt Casali had to leave Wednesday's 11-3 loss after taking two foul tips off his mask.
According to the Rays, the rookie catcher suffered a concussion and will continue to be monitored in the coming days.
"That got him pretty good," Rays manager Joe Maddon said. "First one hit him and we were concerned. And the second one definitely took him to the canvas. ... He was visably not doing too good."
Brandon Gomes was pitching to Rusney Castillo with two outs in the fourth inning of the Rays-Red Sox contest when Castillo fouled one of Gomes' offerings into Casali's mask. The foul ball that forced Casali out of the game was the second he took to the catcher's mask in the at-bat.
Casali went down behind home plate and was quickly joined by a Rays trainer and Maddon. After they talked briefly with Casali, they ushered him away from the field.
Veteran receiver Jose Molina came took over behind the plate.
Bill Chastain is a reporter for MLB.com. This story was not subject to the approval of Major League Baseball or its clubs.