Pressures of playoff push a first for youngsters
Cano, Jackson, Rodney bring World Series experience to Mariners clubhouse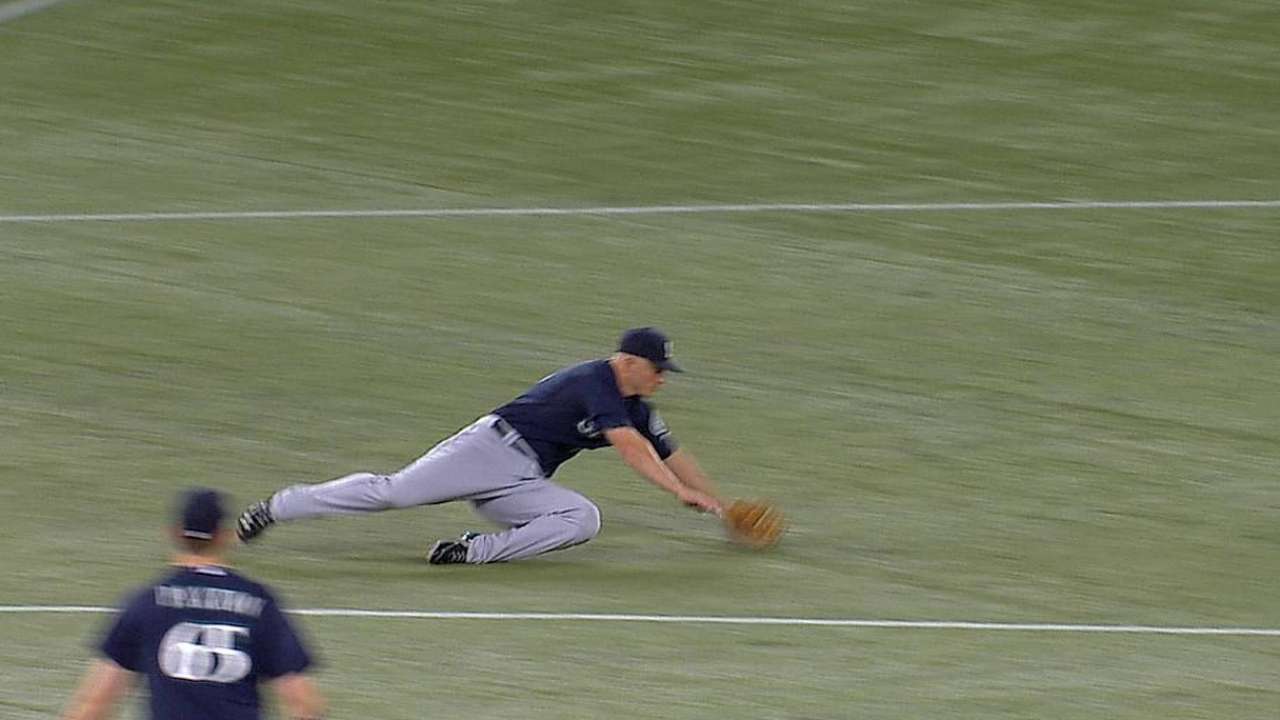 TORONTO -- The heat of a playoff race can be intense, as the Mariners are learning this year while pushing for their first postseason appearance since 2001. The young group has struggled down the stretch, going 5-11 since Sept. 7 and 3-6 on its final road trip heading into Wednesday as their chances have diminished.
Not all of the Mariners are new to this sort of situation, as Robinson Cano has played in seven postseasons and outfielder Austin Jackson competed in the past three playoffs. Both those players have performed in the World Series, as has closer Fernando Rodney.
Outfielders Endy Chavez and Corey Hart, designated hitter Kendrys Morales and pitchers Chris Young and Joe Beimel also have playoff experience, but the core of Seattle's team has yet to play in the postseason.
Jackson, acquired from the Tigers midseason, said the challenge is slowing things down in big-game situations and keeping everything normal.
"You just have to go through it," said Jackson. "You have to do your best to try to slow it down, but it's tough. We know the opportunity that we have, and it's tough to try to relax when you want to get it done."
The Mariners were outscored 42-14 in their past four games and were somewhat shell-shocked when ace Felix Hernandez gave up seven runs in the fifth inning of Tuesday's 10-2 loss. Hernandez has never pitched in the postseason in his 10-year career, but Jackson said even playoff-tested players feel the same pressures.
"It's still hard," Jackson said. "It's always going to be hard. Trying to get into the playoffs and get that spot is tough. I don't think it really matters how many years you have, it's one of those things where you go out and leave it all on the field. You've got to dig deep sometimes, and we just weren't able to get anything really going [Tuesday night] after that one inning."
Greg Johns is a reporter for MLB.com. Follow him on Twitter @GregJohnsMLB as well as his Mariners Musings blog. This story was not subject to the approval of Major League Baseball or its clubs.