Maddux hopeful he'll get interview for managerial opening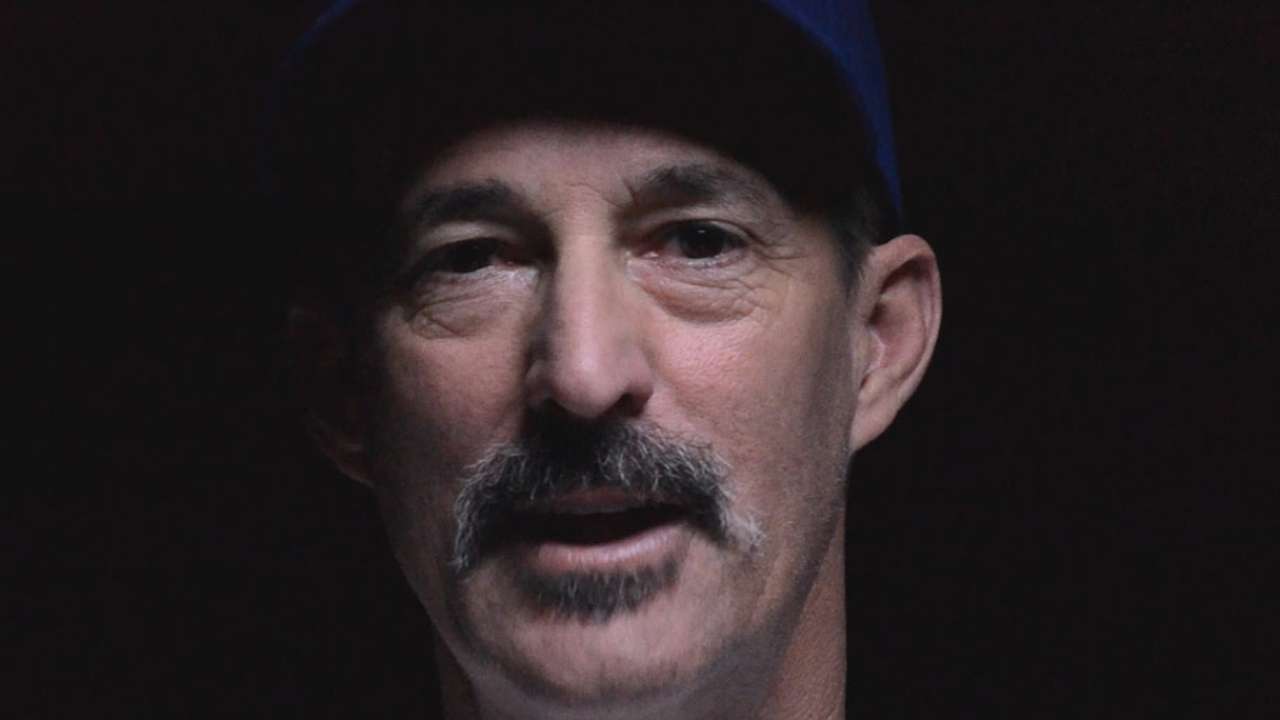 ARLINGTON -- Pitching coach Mike Maddux is hoping to interview for the Rangers managerial opening and general manager Jon Daniels expects to sit down with him at the end of the season.
If Maddux doesn't get the job, he is still expected to return as pitching coach even though his contract is up after the season, club officials have indicated. Maddux is certain to return if interim manager Tim Bogar gets the job on a full-time basis.
"I certainly hope so," Maddux said. "I'd love to be back."
The Rangers still hold Maddux in high regard as a pitching coach and that has been reinforced this season with the improvement many of their young pitchers have shown during the second half.
Nick Martinez was 1-6 with a 5.10 ERA before the All-Star break and is 4-5 with a 4.12 ERA since then. Nick Tepesch was 3-7 with a 4.84 ERA through his first 13 games after being called up from Triple A and is 2-3 with a 3.29 ERA in nine starts since Aug. 1.
"I would say that some of our young starters have really benefitted from the opportunity they have had to pitch in a rotation that wasn't vying for the division," Maddux said. "There was an opportunity for these guys to go out and hone their craft. Through trial and error and the school of hard knocks, they have overcome some of their personal shortcomings to turn themselves into attention-getting young pitchers."
The Rangers bullpen had a 4.33 ERA before the All-Star break and a 3.42 ERA since then even with Jason Frasor and Joakim Soria -- their two best relievers in the first three months -- being traded. Closer Neftali Feliz has not allowed a run in his last 10 outings going into Wednesday night. Shawn Tolleson has a 1.50 ERA since the break.
The Rangers were last in the American League in pitching in the first half with a 4.93 ERA. They have moved up to 10th with a 3.95 ERA since the All-Star break. They have a 3.55 ERA in September and a 2.20 ERA in their last 11 games going into Wednesday's game against the Astros.
"I said earlier this year it's a challenge. … How do we get it done today," Maddux said. "We do it by staying through the process. Where are your outs and how do you get your outs. These guys are seeing the results of the process."
The Rangers are expected to address their coaches' situations after the managerial search is finished.
T.R. Sullivan is a reporter for MLB.com. Read his blog, Postcards from Elysian Fields, and follow him on Twitter @Sullivan_Ranger This story was not subject to the approval of Major League Baseball or its clubs.