Schuerholz likes Hart, but GM search ongoing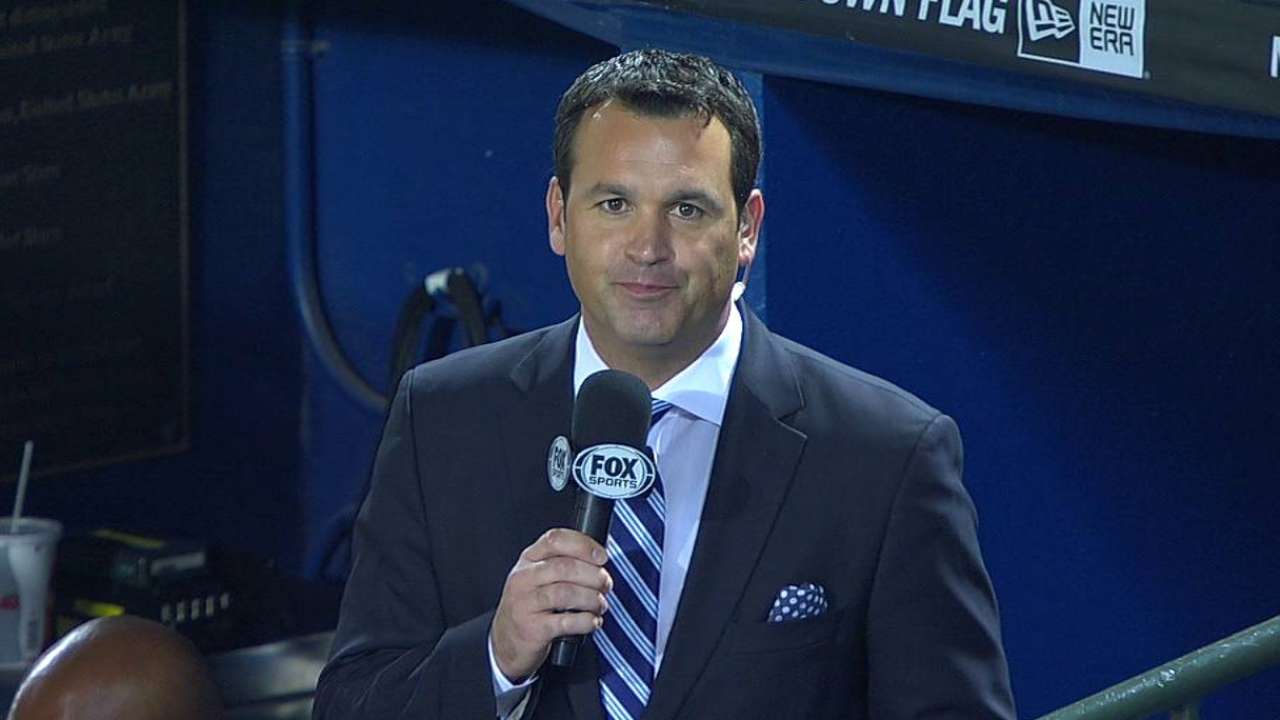 ATLANTA -- Braves president John Schuerholz has made it very apparent that he would like his good friend John Hart to serve as the club's general manager on a full-time basis. But Hart has not yet provided any indication that he has altered his preference to continue handling the role on an interim basis.
Thus, there is reason to continue wondering who might become Atlanta's next GM. Current Royals GM Dayton Moore, Gerry Hunsicker and top internal option John Coppolella are among the most intriguing names that have been bounced around over the past couple of days.
When Schuerholz announced former GM Frank Wren's dismissal from the club on Monday afternoon, he revealed Hart would serve as the interim GM and be part of the committee tasked with finding an individual who will become the club's next full-time GM.
At the same time, Schuerholz made it clear that he viewed Hart as the best man for the job. But the 66-year-old Hart has made it known that he likes his uninhibited semi-retired lifestyle, which allows him to enjoy a number of responsibilities, including serving as an analyst for MLB Network.
"I'm more comfortable being a part of this transition team and going out there and really combing what I think is a chance to be a really good group of potential candidates," Hart said on Monday.
Hart, who had two successful stints as GM of the Indians and Rangers, possesses the communication and personal skills that the Braves need to repair many of the relationships that have been fractured at both the Major League and Minor League levels over the past few years.
When Schuerholz pointed out that he was concerned about the club's scouting and player development departments, he was not simply talking about the limited number of legit prospects at the Minor League level.
Like some of the Major League players and coaches, Minor League coaches and scouts have complained about the lack of cohesion and personal communication that existed over the past few years. But at the same time, big league players have also complained that Wren took too much of a hands-on approach when he would do something like provide hitting tips via text message or in the clubhouse's video room.
"In a perfect world, you're looking for the next John Schuerholz," Hart said.
If that is indeed the case, Moore might be the perfect fit. But there are some complications, given the fact that he is under contract for two more years with the Royals, who are on the brink of earning their first postseason berth since they won the 1985 World Series, with a GM named Schuerholz.
Bobby Cox, who is part of the search committee, was among the coaches, managers and players who developed a strong bond with Moore, who cut his teeth in the baseball world while working in Atlanta's front office from 1996-2006.
Coppolella has been regarded as one of the game's best young minds and a top GM candidate. Along with being a strong sabermetrician, the 36-year-old man known as "Coppy" has also drawn the respect of the "old school" scouts who have sat with him behind the plate at Turner Field over the past eight seasons.
If the Braves do not believe Coppolella is ready to assume a full-time role, they could employ a veteran such as Hart or Gerry Hunsicker to serve as advisor or mentor for the next few years. Hunsicker was on Schuerholz's wish list before he named Wren as his successor after the 2007 season.
Mark Bowman is a reporter for MLB.com. This story was not subject to the approval of Major League Baseball or its clubs.