Jennings, Escobar shut down for remainder of season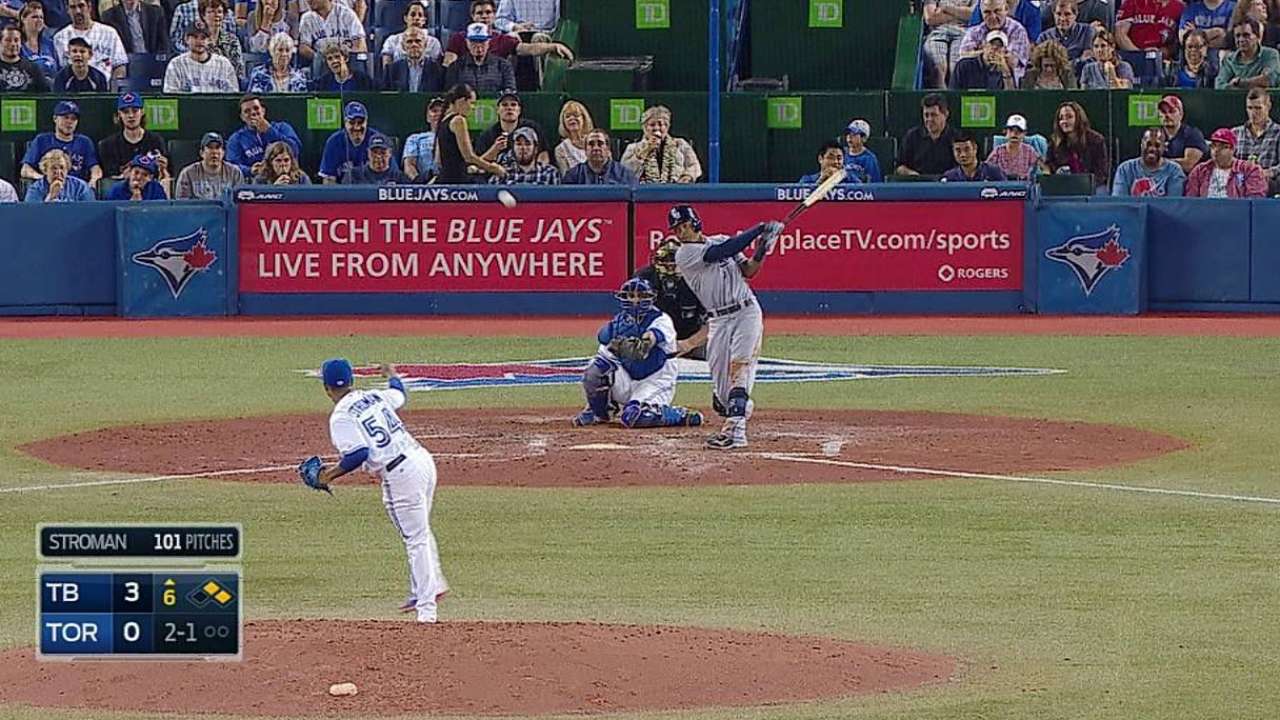 BOSTON -- With five games to go, the Rays are limping home, literally.
Center fielder Desmond Jennings did not make the trip due to left-knee soreness, so he won't be seen again this season. Shortstop Yunel Escobar and catcher Ryan Hanigan can now be added to the list.
Escobar is out for the season and flew home to the Tampa Bay area on Wednesday due to a left-knee sprain sustained during the third inning of Tuesday's 6-2 win against the Red Sox at Fenway Park.
"They're doing an MRI tomorrow," Rays manager Joe Maddon said. "[Head athletic trainer] Ronnie [Porterfield] is not expecting anything awful. But we'll see."
Escobar will finish the season on a five-game hitting streak and his final numbers will include a .258 batting average with seven home runs and 39 RBIs.
Ben Zobrist finished out Tuesday night's game at shortstop and Logan Forsythe started at shortstop Wednesday night. For the four games that follow, Maddon said Zobrist, Forsythe and perhaps even Nick Franklin could start at shortstop.
Meanwhile, Hanigan was scratched from Wednesday night's lineup due to a problem with the big toe on his right foot.
"His toe, I don't know if it was a foul tip or [Brad Boxberger] hit him with a pitch that really blew it up a little bit," Maddon said. "He came in walking a little bit sore. We talked about it. Truthfully, if this was a playoff situation he'd be playing. But he's pretty sore. There's no reason to push him."
Maddon did not say whether Hanigan will play again this season. Rookie Curt Casali started Wednesday night.
Bill Chastain is a reporter for MLB.com. This story was not subject to the approval of Major League Baseball or its clubs.