Colon could return for playoff games with KC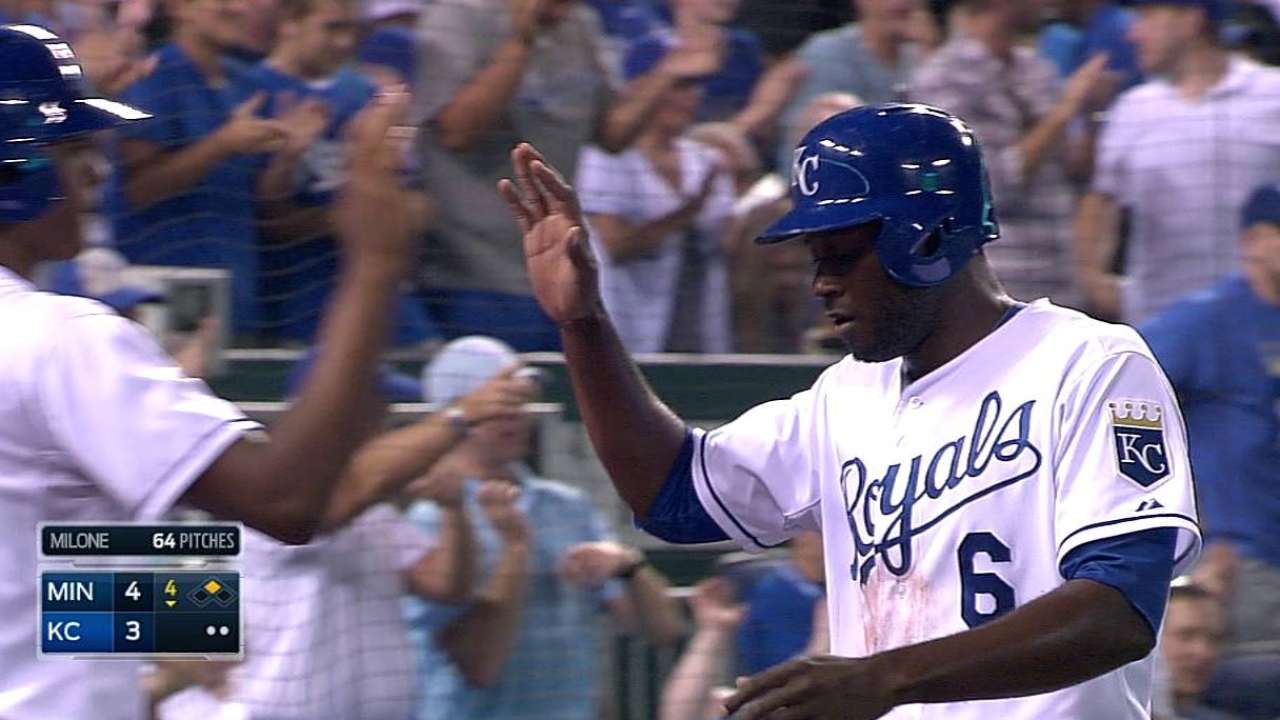 CLEVELAND -- Royals infielder Christian Colon's season might not be over after all.
"He's on his way to Arizona to play in instructional league games to gauge where he's going to be," manager Ned Yost said before Wednesday's series finale against the Indians.
Colon had been up and down with the Royals since he was first promoted from the Minors on June 30. He was in 20 games and batted .302 (13-for-43).
However, starting at third base on Sept. 2, Colon sustained a fractured finger tip on his right hand while fielding a ground ball against the Rangers. He's been out ever since and is on the disabled list.
However, if things go well in Arizona, there's a possibility he could be activated if the Royals reach the playoffs.
"I watched him take batting practice yesterday and he looked fine, and I watched him throw and he looked good," Yost said. "It's an option. Let him play in three or four games and see where we're at."
Yost said that head trainer Nick Kenney originally estimated a longer down period for Colon.
"Nick said about a week ago he didn't think he'd be able to swing the bat for another 10 days or two weeks. Chris said, 'I feel pretty good, let me try,' and he went out and looked OK," Yost said.
"I just want to see if he can play and then we'll make our decision."
Dick Kaegel is a reporter for MLB.com. This story was not subject to the approval of Major League Baseball or its clubs.