Wright: I'm learning when pain is too much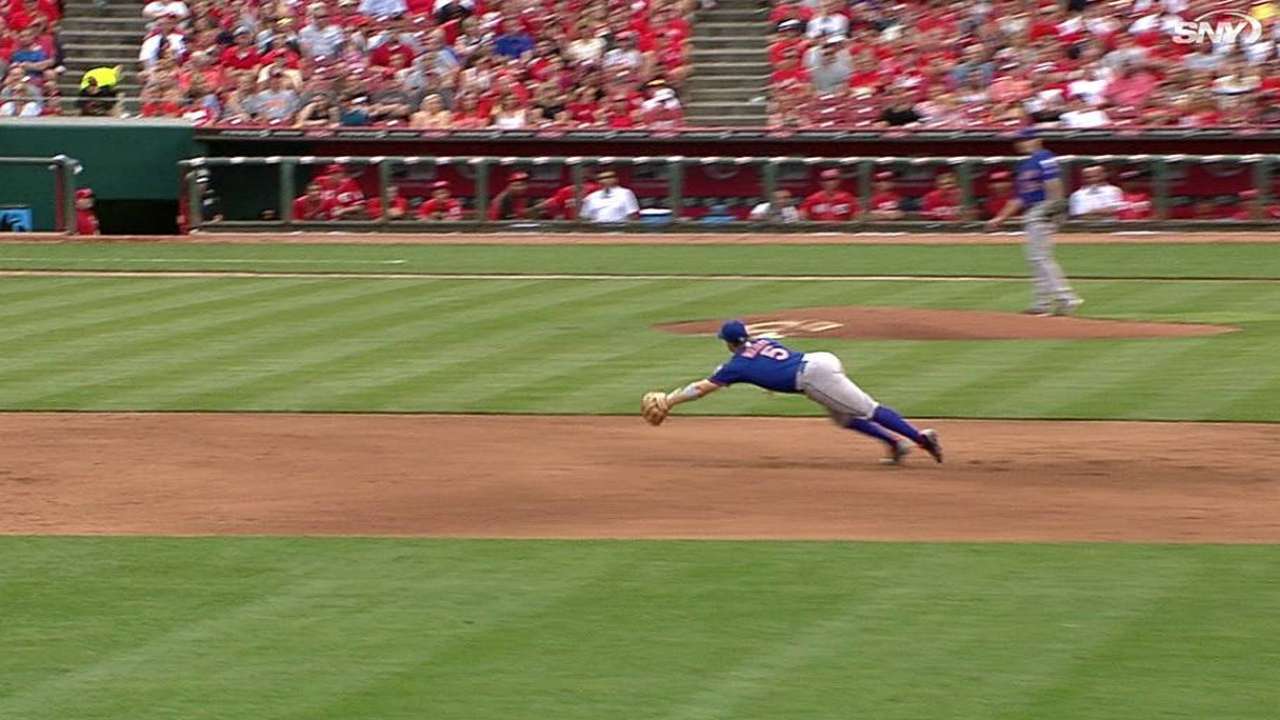 WASHINGTON -- David Wright's willingness to play through pain became clear three years ago, when he spent weeks battling through a stress fracture in his lower back. Only then did he succumb to the injury, ultimately missing two months.
Though Wright's 2014 injury -- a jammed left shoulder -- never seemed as debilitating, it deeply affected his production. The third baseman admitted that much for the first time on Wednesday, telling reporters that he needs to learn to be more honest about his health.
"I always say that I'm going to learn my lesson," said Wright, who also tore his hamstring last summer while attempting to play through a minor muscle pull. "And I probably, moving forward, need to be a little more truthful to myself and the medical staff as to exactly what I'm feeling."
With the Mets fading from contention at the time, the team finally shut Wright down on Sept. 9 in an effort to help him avoid surgery. Now more than a week into his six-week rehabilitation program, Wright still believes he will achieve that goal.
But he has also learned the extent to which he put himself at risk. Testing done this month revealed that Wright "stretched out and slightly damaged" some of his shoulder ligaments, in his own words, resulting in instability in the joint.
It also resulted in the worst season of Wright's 11-year career: a .269 average, .698 OPS and eight home runs in 134 games.
"This is on me," Wright said. "When I don't go in there and don't say anything and push through things, that's kind of the way I've always been. And [it's] just hard-headed."
Anthony DiComo is a reporter for MLB.com. Follow him on Twitter @AnthonyDicomo. This story was not subject to the approval of Major League Baseball or its clubs.