No twin for this: Hughes breaks strikeout-to-walk record
Minnesota righty passes Saberhagen with unmatched 11.63 ratio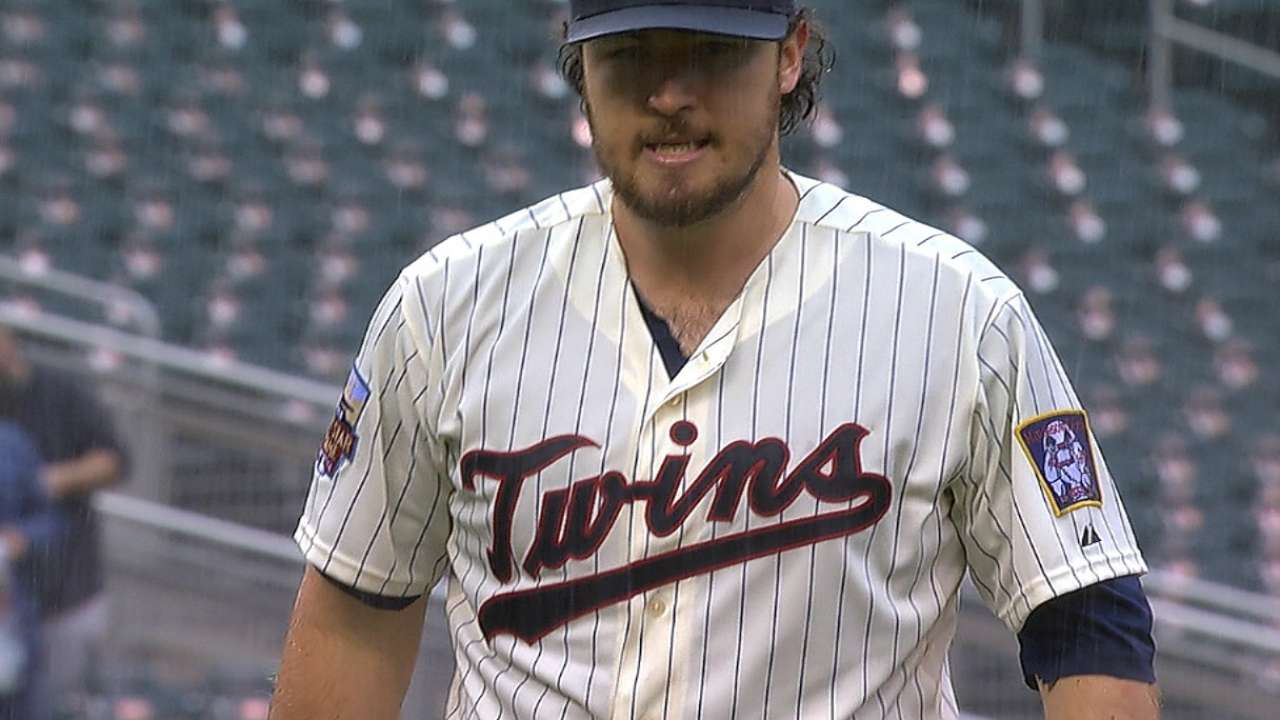 Phil Hughes likely closed the book on his first season in a Twins jersey Wednesday, and he sealed it as a historic one.
The right-hander made his 32nd -- and what is expected to be his final -- start of the season, striking out five without walking a batter over eight innings, his outing cut short by rain against the D-backs in Minnesota. In doing so, Hughes has solidified his place in the record books with the best strikeout-to-walk ratio for a single season in baseball history.
With his outing Wednesday, Hughes will finish the year with an 11.63 strikeout-to-walk ratio. Bret Saberhagen, who previously held the record, recorded 11.0 strikeouts for every walk while with the Mets in 1994.
Cliff Lee is third on the all-time list with a 10.28 ratio in 2010, and Jim Whitney holds the fourth and fifth spots, respectively, after historic seasons in 1884 (10.00) and '83 (9.86).
Hughes, who walked just 16 batters all season (and struck out 186) in 209 2/3 innings, also leads the Majors with a 0.69 walks per nine innings rate. Entering Wednesday, Seattle's Hisashi Iwakuma was second at 1.095.
Joey Nowak is a reporter for MLB.com. Follow him on Twitter at @joeynowak. This story was not subject to the approval of Major League Baseball or its clubs.