Elbow contusion keeps Mauer out of lineup
Twins take precaution prior to final series against Tigers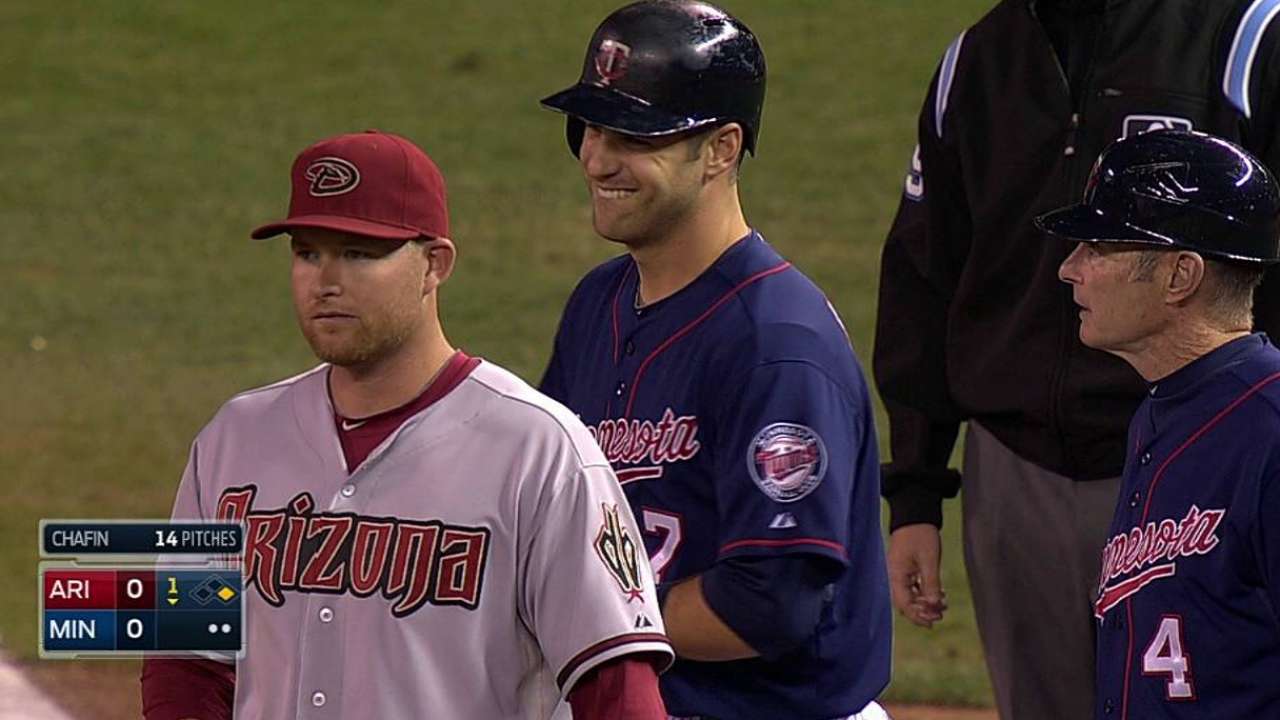 MINNEAPOLIS -- The Twins held first baseman Joe Mauer out of the lineup for precautionary reasons on Wednesday after sustaining a right elbow contusion in Tuesday's 6-3 win over the D-backs.
Mauer was hit by a pitch in his first at-bat on Tuesday and left the game in the second inning as a result. The ball struck him right on the nerve above the elbow, causing swelling and a limited range of motion. He was kept out of the lineup on Wednesday as a result, with Kennys Vargas getting the start at first base.
Mauer is expected to return to the lineup on Thursday, as Twins manager Ron Gardenhire said he wants the All-Star to play the last four games of the season against the first-place Tigers in Detroit.
"He's a little sore," Gardenhire said. "There's no sense in putting him back out there today. We're going to Detroit for four and I want him in all those games. So I just wanted to give him a day. I didn't even ask. He took one right off the elbow. But I want him ready to play tomorrow for sure."
Rhett Bollinger is a reporter for MLB.com. Read his blog, Bollinger Beat, and follow him on Twitter @RhettBollinger. This story was not subject to the approval of Major League Baseball or its clubs.