Ausmus defends decision to stay with Price
Lead evaporates, but manager does not back away from strategy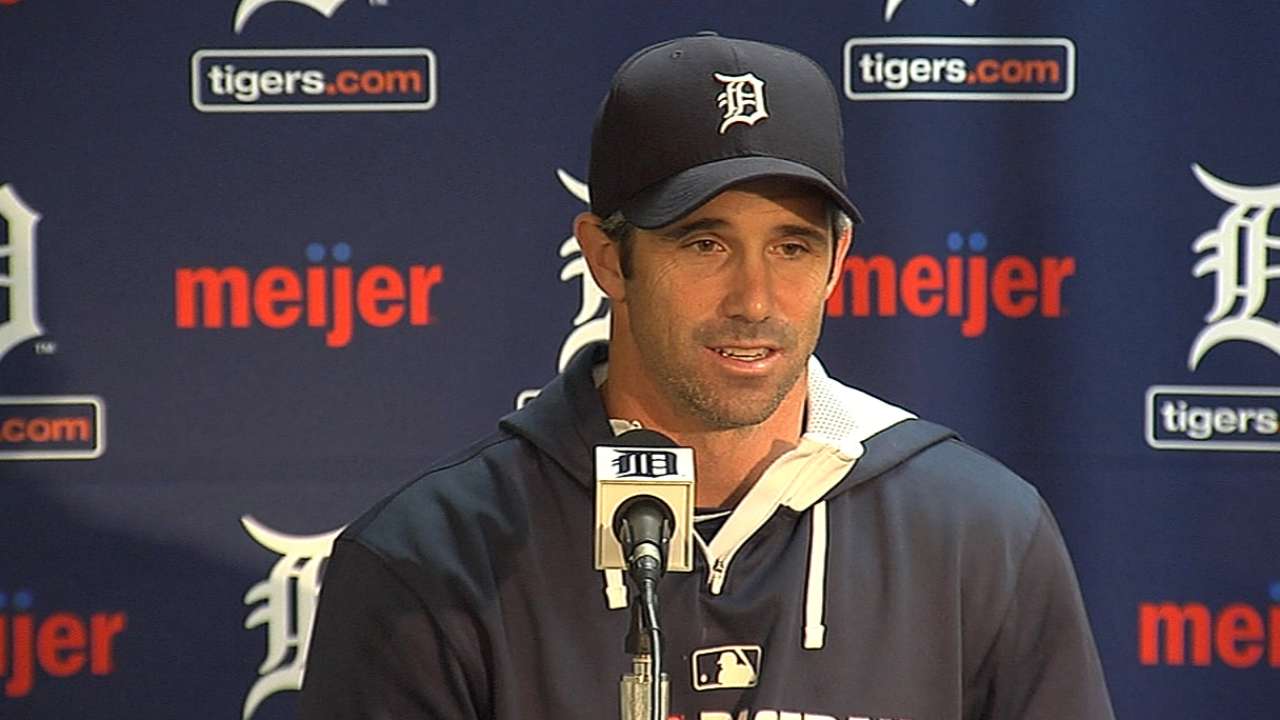 DETROIT -- A few hours and a few second-guesses later, it was still David Price's game.
"Really, it boiled down to I thought he was pitching well," Ausmus said of his decision to let Price try for a complete game in the ninth inning with a three-run lead on Tuesday night in an eventual 4-3 victory over the White Sox. "He said he felt [good]. It just didn't pan out."
He knows the last part is the one that doomed his decision. He took similar flack for being on the other side of the debate four months ago.
Anibal Sanchez had a two-hit shutout through eight innings May 28 in Oakland, essentially carrying the Tigers into the ninth inning with a 1-0 lead. With Sanchez at 100 pitches, Ausmus let him take the mound for the ninth.
After a one-out double from Coco Crisp, Ausmus took out Sanchez at 111 pitches. Joe Nathan replaced him, gave up a John Jaso single and then a Josh Donaldson three-run homer.
Since then, Ausmus has tended to make his decision going into the ninth and stuck with it. Last week, he went to Nathan with a 3-2 lead after eight innings of two-run ball over 103 pitches from Rick Porcello and saw the Twins rally.
This time, Ausmus made a decision at the start of the inning that he was going to stick with Price until and unless he felt like he was running out of gas. Price started the inning at 95 pitches, having recorded seven consecutive outs.
"Unless I went out there and David said he was getting a little tired, or if he kind of wavered when I asked him how he felt, I was going to leave him in," Ausmus said. "Because I thought his stuff was still plenty good."
He started warming up Nathan after the damage began in case Price said he was tired. He also had Joakim Soria available after throwing the previous two days, but was not using him in the ninth. That would have left Soria as an extra-inning option.
Conventional or otherwise, Ausmus said, he was sticking to it.
"I guess that's why there's so much second-guessing in baseball, because there's no real convention," Ausmus said. "It's whatever works. If I'd have taken him out, and brought Joe in, and the same thing happened, I shouldn't have brought Joe in. You know? Come on, there's no winning there."
Jason Beck is a reporter for MLB.com. Read Beck's Blog and follow him on Twitter @beckjason. This story was not subject to the approval of Major League Baseball or its clubs.