Rockies win game, lose ninth-inning challenge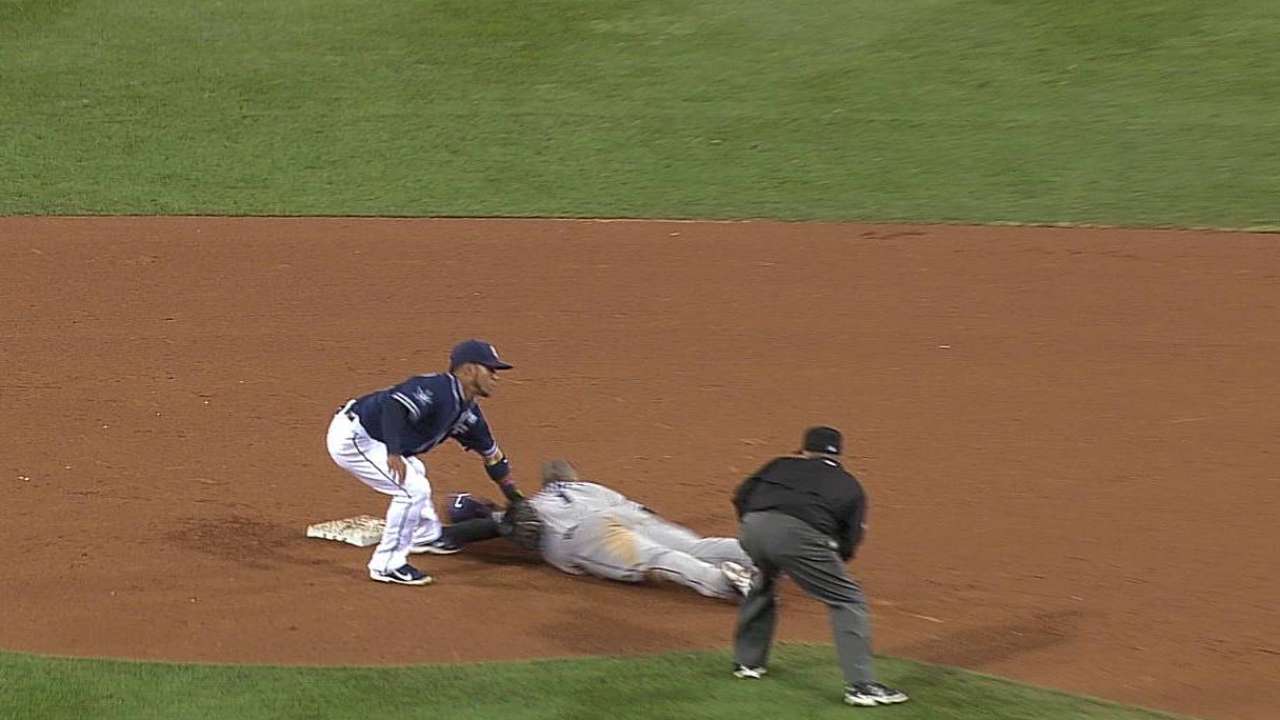 SAN DIEGO -- A beeline throw from Padres catcher Rene Rivera erased Rockies potential basestealer Brandon Barnes at second base in the top of the ninth inning -- and withstood a replay challenge -- on Tuesday night in Colorado's 3-2 win.
The Rockies had a 3-2 lead with one out when Barnes took off on a Blaine Boyer pitch to DJ LeMahieu. Despite Barnes' quick jump, Rivera's throw made it in time for Padres shortstop Alexi Amarista to make the tag on Barnes' back just before Barnes' left hand reached the bag.