Tough break as a youth altered Neshek's path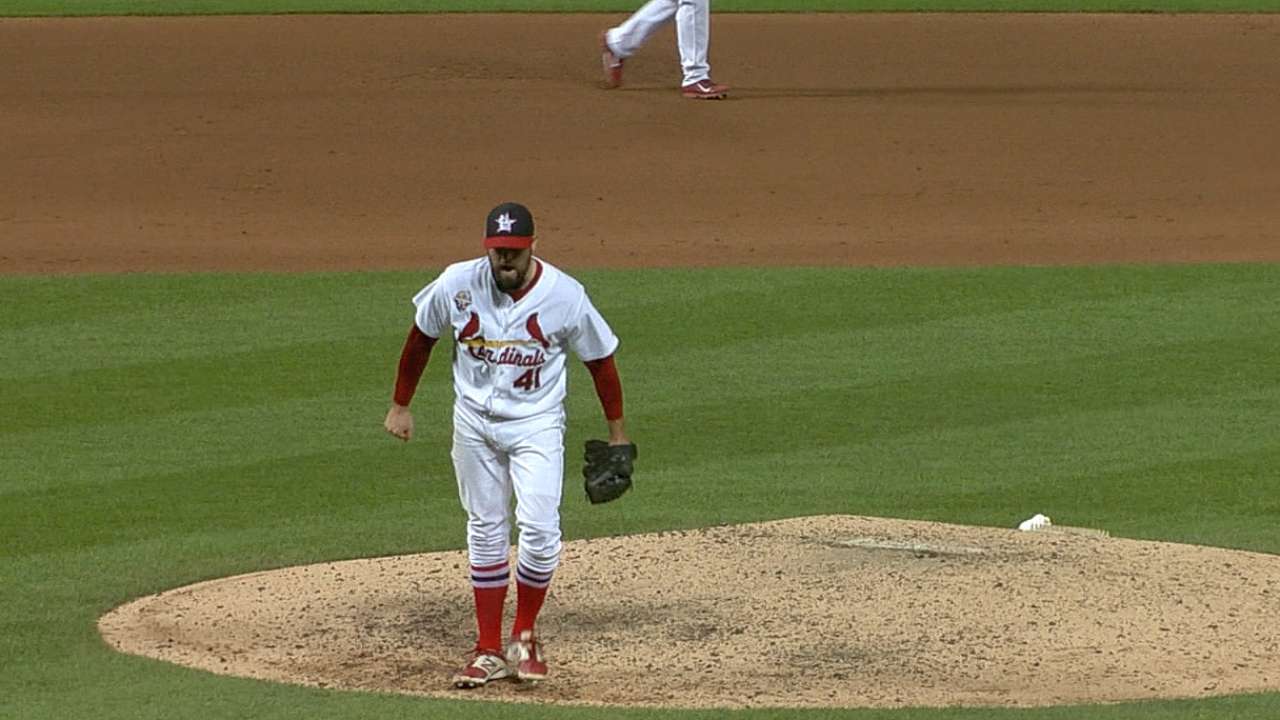 Pat Neshek, RHP, Cardinals
Hometown: Madison, Wis.
Pat Neshek didn't always dominate right-handed hitters with an unorthodox motion and explosive release. It took some misfortune for him to change the way he delivered the ball.
Born in Madison, Wis., Neshek attended Park Center Senior High School in Brooklyn Park, Minn., outside of Minneapolis. There, a line drive hit him in the forearm and forced him to change his delivery. After some experimenting, Neshek decided to throw sidearm, and it worked. The Twins selected him in the 45th round of the 1999 Draft, but he chose to attend Butler University in Indianapolis instead.
At Butler, Neshek set school records for strikeouts in a game (18), season (118) and career (280). The Twins selected him again in 2002, this time in the sixth round, and he signed with his hometown club. Neshek debuted with the Twins in 2006 and played there until 2010. He bounced around to San Diego, Baltimore and Oakland until signing a Minor League deal with the Cardinals in February, earning his first All-Star selection this year.
Neshek is one of just 13 active Major Leaguers born in Wisconsin.
Steven Petrella is an associate reporter for MLB.com. This story was not subject to the approval of Major League Baseball or its clubs.