Teixeira fights off wrist pain to return to lineup
First baseman hoping for typical offseason of strength conditioning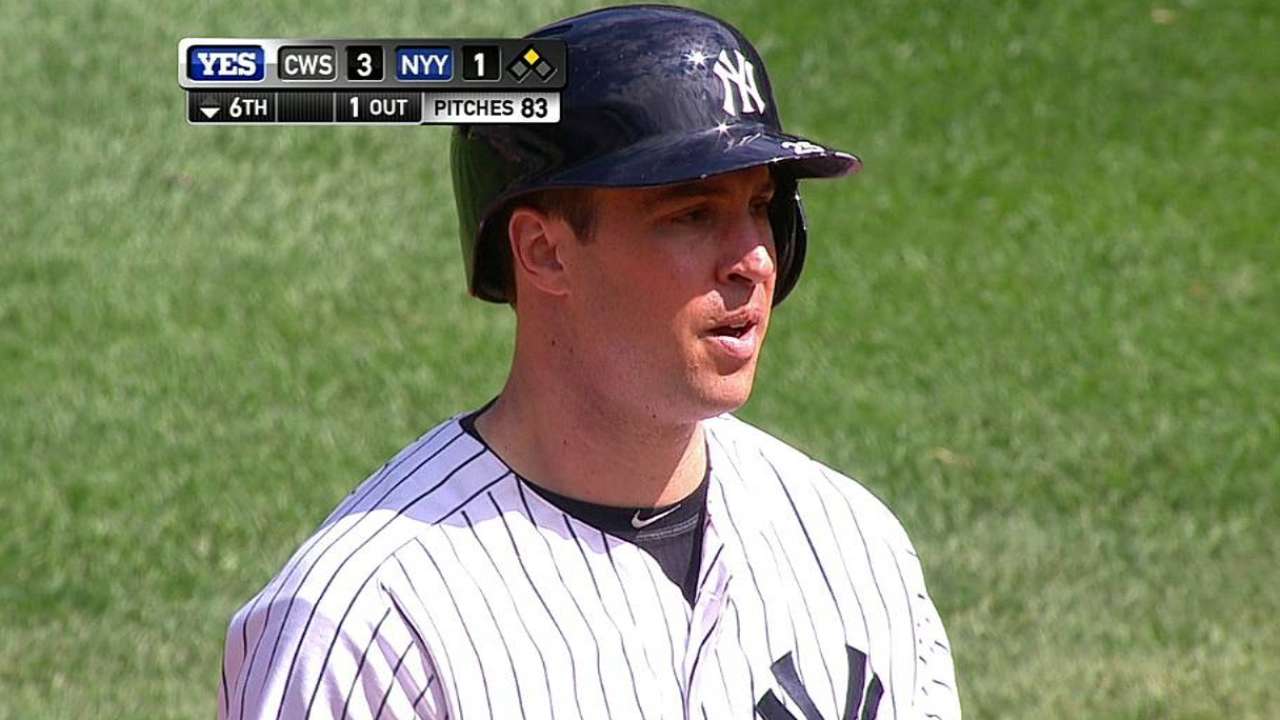 NEW YORK -- Mark Teixeira was back in the Yankees' starting lineup for Tuesday night's game against the Orioles, batting fifth and playing first base, after receiving a cortisone shot in his troublesome right wrist on Sunday.
"There's not a lot of time left, so we need him out there," manager Joe Girardi said of the quick turnaround between the shot and Teixeira's return to the lineup. "He didn't play Sunday and had the shot Sunday. We usually give them a day off and then go."
Teixeira has dealt with various injuries all season, especially with his surgically repaired wrist, which sidelined the first baseman for much of last season. Teixeira, who has received three cortisone shots this year, entered Tuesday hitting .216 with 21 home runs and 58 RBIs in 119 games.
Teixeira said he is looking forward to getting back to his usual offseason routine this year, because the surgery forced him to spend so much time rehabbing last year. He will take just a week off after this season, instead of his usual month, because he wants to start strengthening his upper body as quickly as possible. Last year, Teixeira could not begin strength work until January.
"We need to get into the strengthening point," Teixeira said. "The strength will help the inflammation stay out of there. Hopefully, the little things in my legs that happened this year, I just need to get stronger from top to bottom, but especially the wrist."
Bombers bits
• Carlos Beltran (right elbow soreness) and Jacoby Ellsbury (right hamstring strain) were both still out of the Yankees' starting lineup on Tuesday. Beltran was shut down for another day, while Ellsbury did some light exercises but still has not progressed to any baseball activities.
Jamal Collier is an associate reporter for MLB.com. This story was not subject to the approval of Major League Baseball or its clubs.