Darvish, Fielder on track in recovery process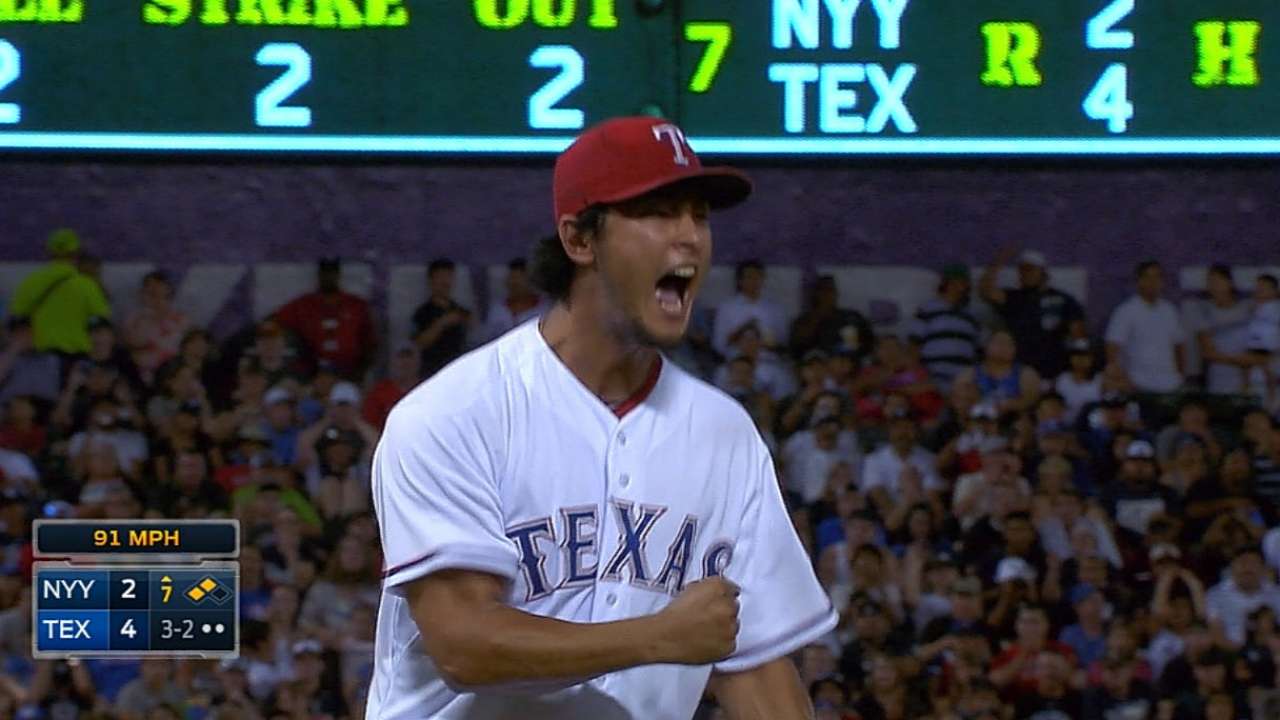 ARLINGTON -- Rangers general manager Jon Daniels said two of the club's most crucial pieces for 2015, Yu Darvish and Prince Fielder, are progressing as planned in their recoveries from season-ending injuries.
Darvish hasn't pitched since Aug. 9 with elbow soreness. He was 10-7 with a 3.06 ERA in 22 starts this season. His rehab program likely won't start for at least six weeks, Daniels said before Tuesday's game against the Astros at Globe Life Park.
"It's been all good with Darvish," Daniels said. "He hasn't started throwing and he's not going to. He's probably going to go home after the season and come back probably first week in November."
Normally one of baseball's most durable players, Fielder went down for the season in mid-May after only 42 games with a neck injury. He has begun swinging the bat recently and resuming more typical baseball exercises, Daniels said.
"He's been back here last couple of days, doing his workout with [strength and conditioning coach] Jose Vasquez and starting to get back in more of a lifting and baseball program than the rehab program," Daniels said. "I think if the calendar had fallen a little differently, we could have ramped him up. But where we were, it didn't make a lot of sense."
Dave Sessions is a contributor to MLB.com. This story was not subject to the approval of Major League Baseball or its clubs.