Phillies confirm Papelbon will stay in closer role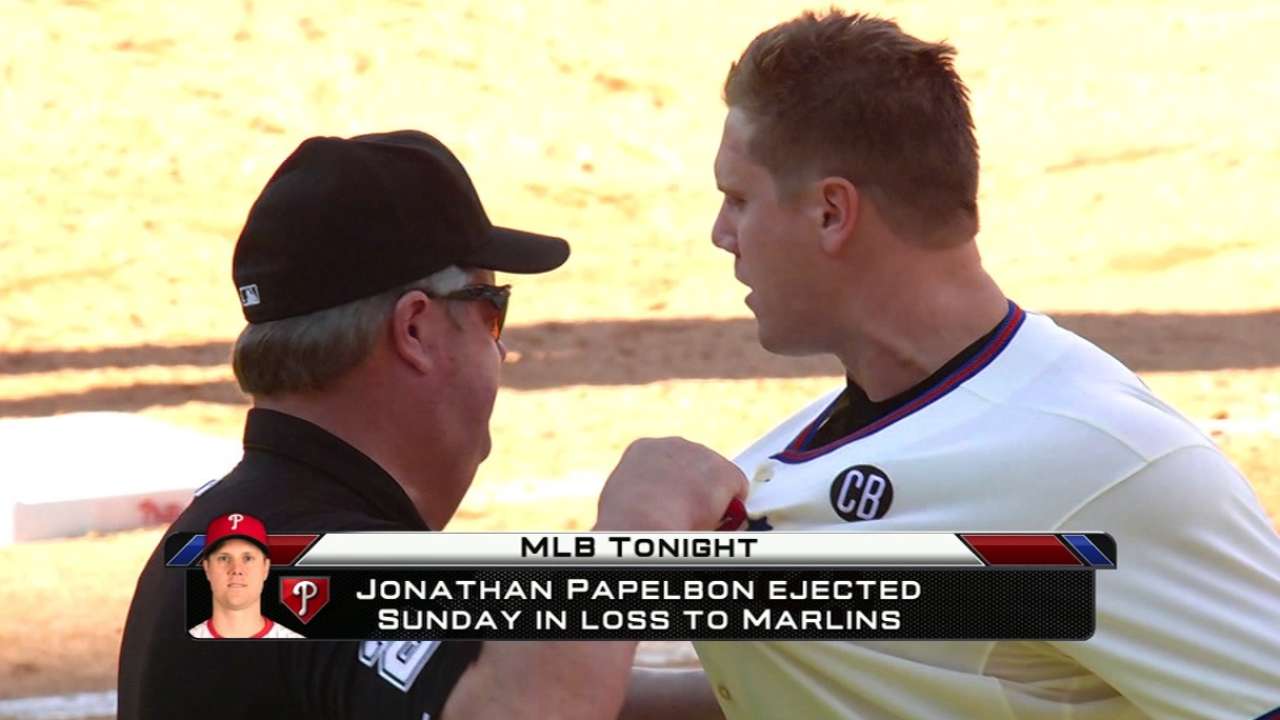 MIAMI -- Phillies closer Jonathan Papelbon completed his seven-game suspension Sunday, which made him eligible to pitch in the season's final six games.
The Phillies said he will be their closer.
"If it's a closing situation, then he should close," Phillies general manager Ruben Amaro Jr. said. "He's our closer."
"He's our closer right now," manager Ryne Sandberg added.
But what about this weekend at Citizens Bank Park? Major League Baseball suspended Papelbon because he grabbed his groin on the field as fans booed him after he blew a save. Fans might not respond well.
"[Papelbon] will have served his time," Amaro said. "He was given a very legitimate and very appropriate punishment for his actions. We are in total of support of it. I was in total support of it, and I think MLB and the Commissioner's office did the exact right thing. He's done his time, and now it's time for him to pitch."
Papelbon has a $13 million club option for 2016 that automatically vests if he finishes 100 games in 2014-15. He has finished 50 this season. If the Phillies remove him from the closer's role for any period of time, Papelbon and the Players' Association could file a grievance.
"I don't think we're very focused on that," Amaro said about Papelbon's option. "We're focused on trying to play out the season, play as good caliber of baseball as we can. … [Papelbon] hasn't done anything to lose his job. What he did on the field that day doesn't have any bearing to his job on the field. He's done nothing to lose his job as our closer."
Todd Zolecki is a reporter for MLB.com. This story was not subject to the approval of Major League Baseball or its clubs.