Feeling better, Milone aims to pitch against Tigers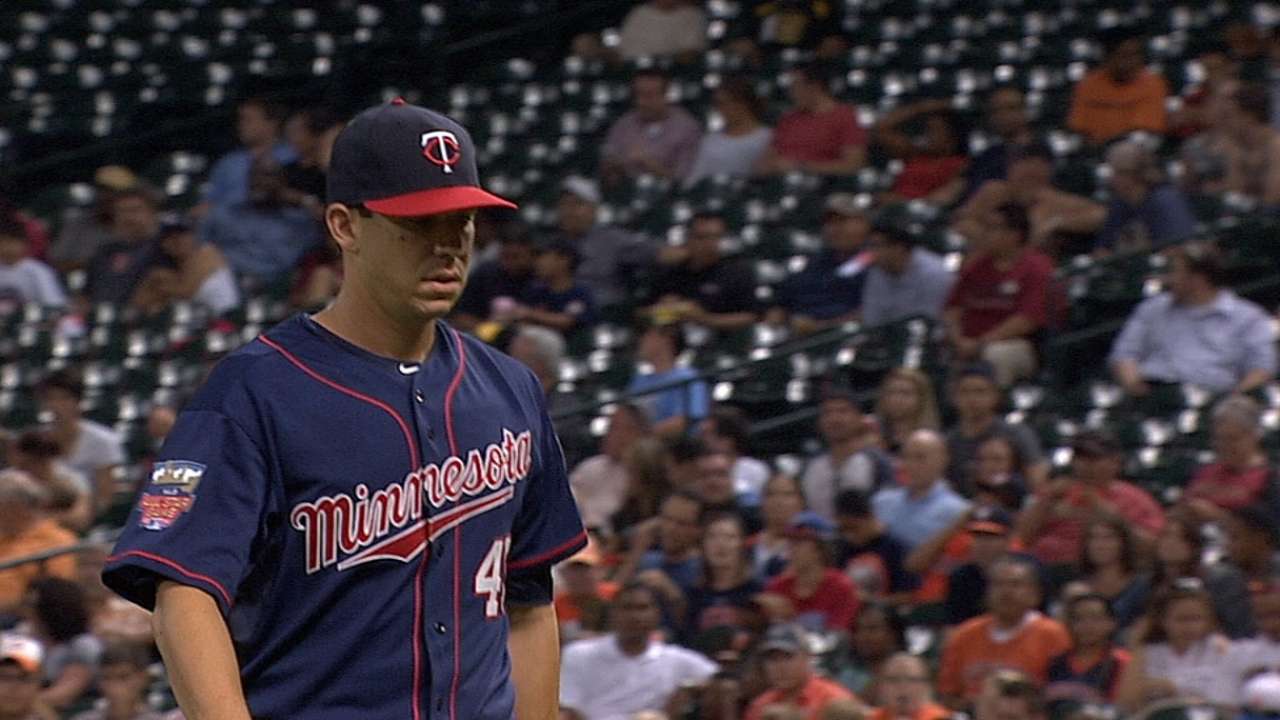 MINNEAPOLIS -- Twins left-hander Tommy Milone said the inflammation in his neck has subsided, and hopes to pitch in relief this weekend against the Tigers in the final series of the year.
Milone, who hasn't pitched since Sept. 2 and received a cortisone shot in his neck last week, threw a bullpen session without any issues on Monday. He said the plan is to take off Tuesday and Wednesday, but will be available to pitch out of the bullpen at some point in Minnesota's four-game series against Detroit that begins on Thursday.
"I'm hoping to get in there in relief," Milone said. "I haven't pitched in a while, so my pitch count isn't going to be very high. So at the most, maybe like two innings. I think the most important thing is just finish the year healthy. If it's one inning, it's one inning."
Twins manager Ron Gardenhire said he wants to find the right time to get Milone into a game, as he plans on putting his best team on the field against the first-place Tigers and doesn't want Milone to pitch in a high-leverage situation because he's been out so long.
"Those are high intensity baseball games and he wasn't pitched in a while, so we're going to have to find a way to get him an inning or two if we possibly can," Gardenhire said. "I know he wants to pitch. We're going to try to find a way to do it, but the games are going to dictate that."
Rhett Bollinger is a reporter for MLB.com. Read his blog, Bollinger Beat, and follow him on Twitter @RhettBollinger. This story was not subject to the approval of Major League Baseball or its clubs.