Yost sets mark for most KC games managed
Current skipper passes Howser with 771 contests at Royals' helm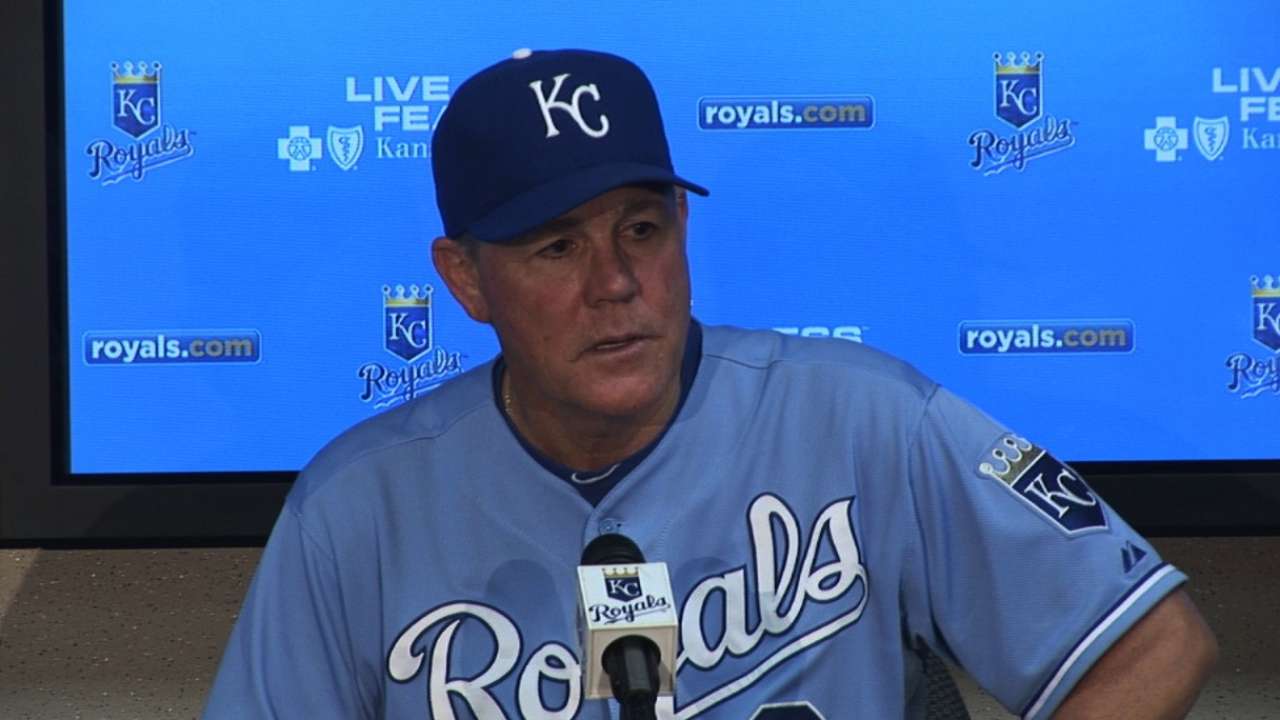 CLEVELAND -- When Ned Yost managed the Royals in a 6-4 loss against the Indians on Wednesday night, he stood alone as the man who has directed the team in the most regular-season games.
Yost passed Dick Howser at 771 Royals games managed in the finale at Progressive Field. Howser managed from 1981-86, including the 1985 World Series championship team. He stepped down because of brain cancer, which claimed his life in 1987 at age 51.
Asked if he knew Howser, Yost said: "No, but he must have been a heck of a guy because I was in Triple-A and a day after he died, Darryl Motley was on our team and he got a letter from Dick. He wrote all his players right before he died."
Howser left behind a record of 404-365 with one tie. Whitey Herzog has the most managerial victories for the Royals with a 410-304 record.
Yost's record after Wednesday night was 370-401 but with a winning mark of 172-148 in the last two seasons.
Left fielder Alex Gordon, who grew up as a Royals fan, was surprised to learn that Yost was reaching such a lofty managerial plateau.
"To be honest with you, it doesn't seem like he's been here that long. ... I never would have guessed that, for sure," Gordon said.
"I've been with him since he's been here and it's been a great turnaround that he's installed in this organization. It's done a complete 180 since he's gotten here, in the winning atmosphere."
Dick Kaegel is a reporter for MLB.com. This story was not subject to the approval of Major League Baseball or its clubs.