Ozuna's return unlikely, final decision forthcoming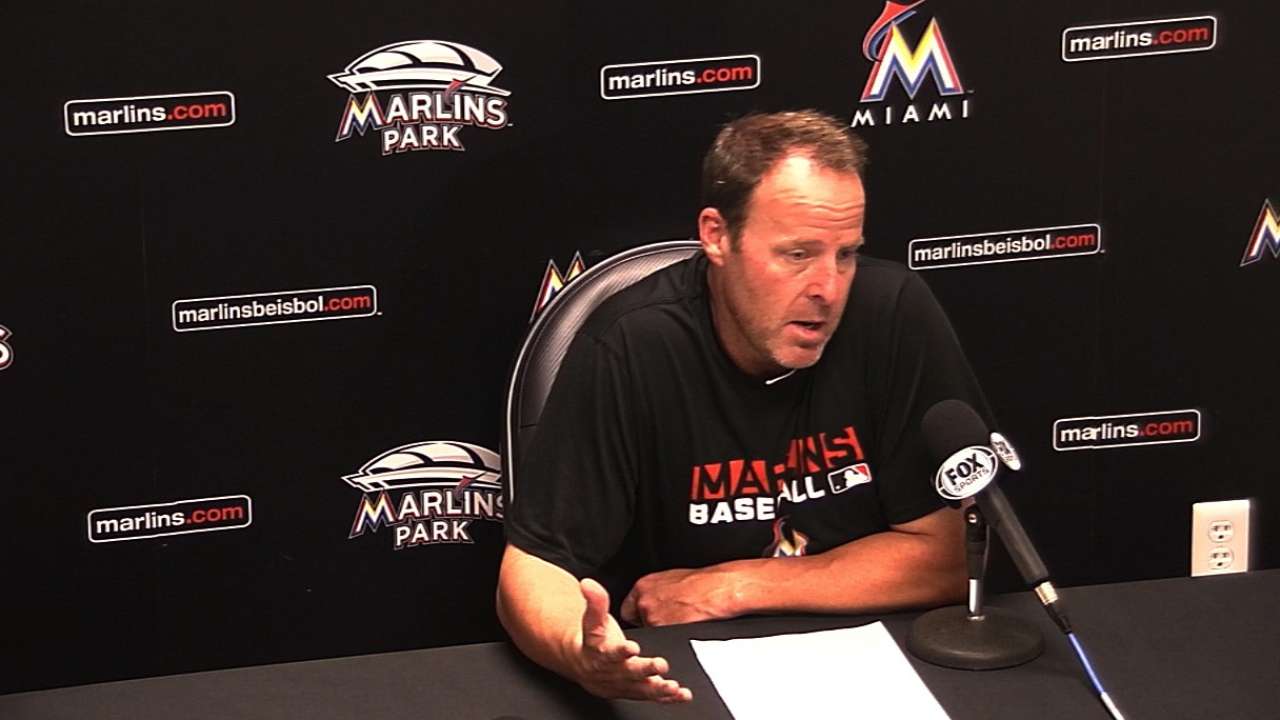 MIAMI -- The Marlins aren't counting on the return of outfielder Marcell Ozuna, who sustained a high right ankle sprain in Sunday's 2-1 loss to the Nationals, before the end of the season.
Ozuna was a late arrival to Marlins Park on Tuesday, so manager Mike Redmond wasn't up to date on his status. But the training staff was planning to check on the 23-year-old to make a final decision regarding his availability.
"For anybody who's had a high ankle sprain, those things are really painful," Redmond said. "We'll see how he comes in [Tuesday], as far if there's even a possibility of him playing for us."
The loss of Ozuna, coupled with the loss of Giancarlo Stanton due to the facial fractures he sustained on Sept. 11, eliminates two of the most productive bats in the Marlins' lineup. The two outfielders accounted for 307 of the Marlins' 1,341 hits entering Tuesday and had a combined 190 RBIs and 60 homers.
In 153 games, Ozuna is batting .269 with an on-base percentage of .317 and a .455 slugging percentage. He's in second place behind Stanton in home runs (23) and RBIs (85).
"After losing [Stanton] and his production, now you got another guy with 20-plus homers and 85 RBIs [missing]," Redmond said. "That's another pretty big blow out of our lineup."
Ozuna rolled his ankle on second base in the seventh inning of Sunday afternoon's game. Taking advantage of a bobbled ball in right field, Ozuna tried to reach second standing up. As he slowed down, he misplaced a step and his right foot caught the corner of the bag, causing him to stumble to the ground, where he was tagged out.
He remained on the field with Redmond and trainer Sean Cunningham for several minutes before being assisted to the clubhouse. X-rays on his ankle came back negative, but he left the ballpark on crutches.
Maria Torres is an associate reporter for MLB.com. This story was not subject to the approval of Major League Baseball or its clubs.