Despite tough season, Zobrist seeks strong finish by Rays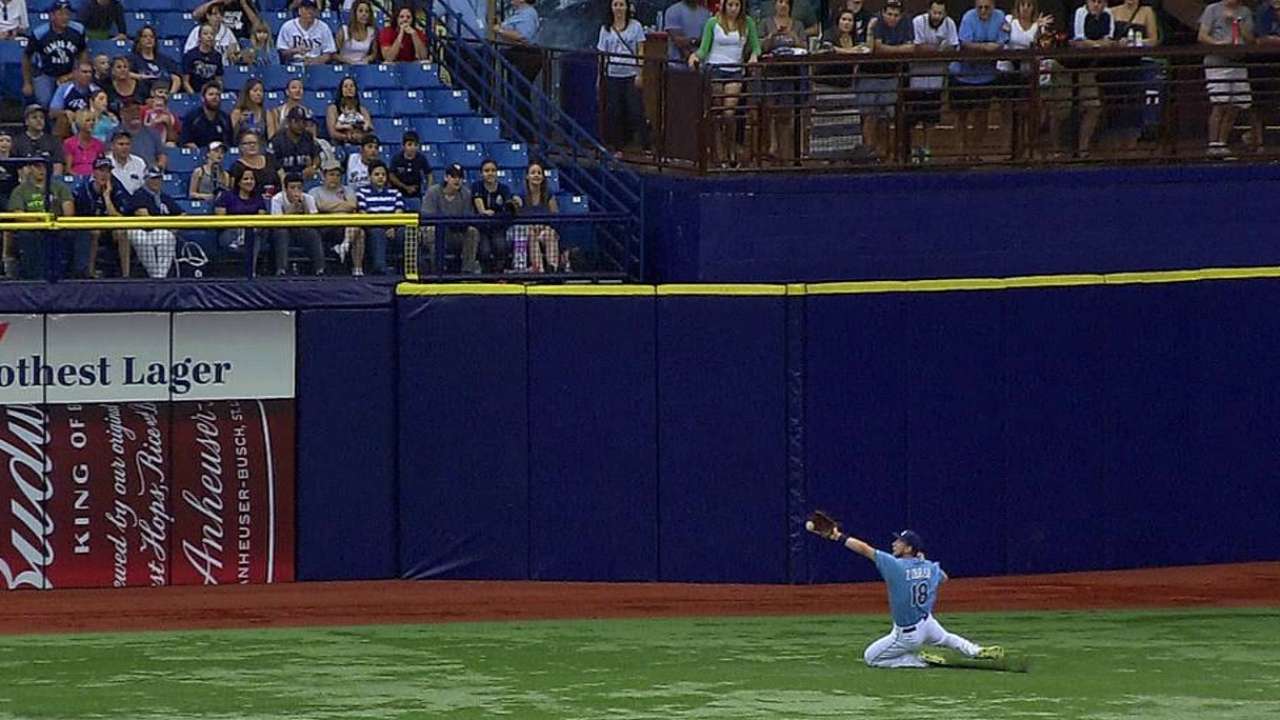 BOSTON -- The Rays entered their three-game series against the Red Sox in fourth place and the Red Sox have a lock on last place in the American League East.
Not exactly the finishing destinations forecast for either team.
"It's awful," Rays manager Joe Maddon said. "It's awful for both of us. Playing in this division has been a blast. And normally, since 2008, it means something. And I'm here to tell you, I don't like it, we don't like it, when it doesn't mean anything.
"They've been going through it a little longer than we have, but their difference is they're coming off that World Series high so maybe it's not bothered them as much, who knows. ... But hopefully by next year at the same time, both teams will be back to their normal behavior."
Ben Zobrist, who is the only remaining player on the squad who was a member of the club when it was known as the Devil Rays, noted the situation surrounding this series "is weird."
"It's unfortunate I think for both clubs," Zobrist said. "Looking back in Spring Training, both of us feeling like we had a really good chance to be in the playoffs at the end of the year. Obviously they're running out a bunch of young guys and new guys and it just kind of feels anticlimactic."
The Rays have enjoyed an incredible run since first making the postseason in 2008. Sunday's loss insured that they would not have a winning season for the first time since their first winning season in '08. Zobrist allowed that the team must rely on its professionalism for the final six games.
"I think that's everything right now," Zobrist said. "Everything's relying upon just going out there and trying to finish the season strong, on a good note, regardless of what it's going to mean at the end of the day.
"Now that the team is out of it, you just have to kind of do the best you can to try and play the game the way you know how to play. And hopefully, you know, as a team, we can finish on a good note and finish in a way that gives us some good things to look forward to next year."
Bill Chastain is a reporter for MLB.com. This story was not subject to the approval of Major League Baseball or its clubs.