Minor relieved by results of MRI on shoulder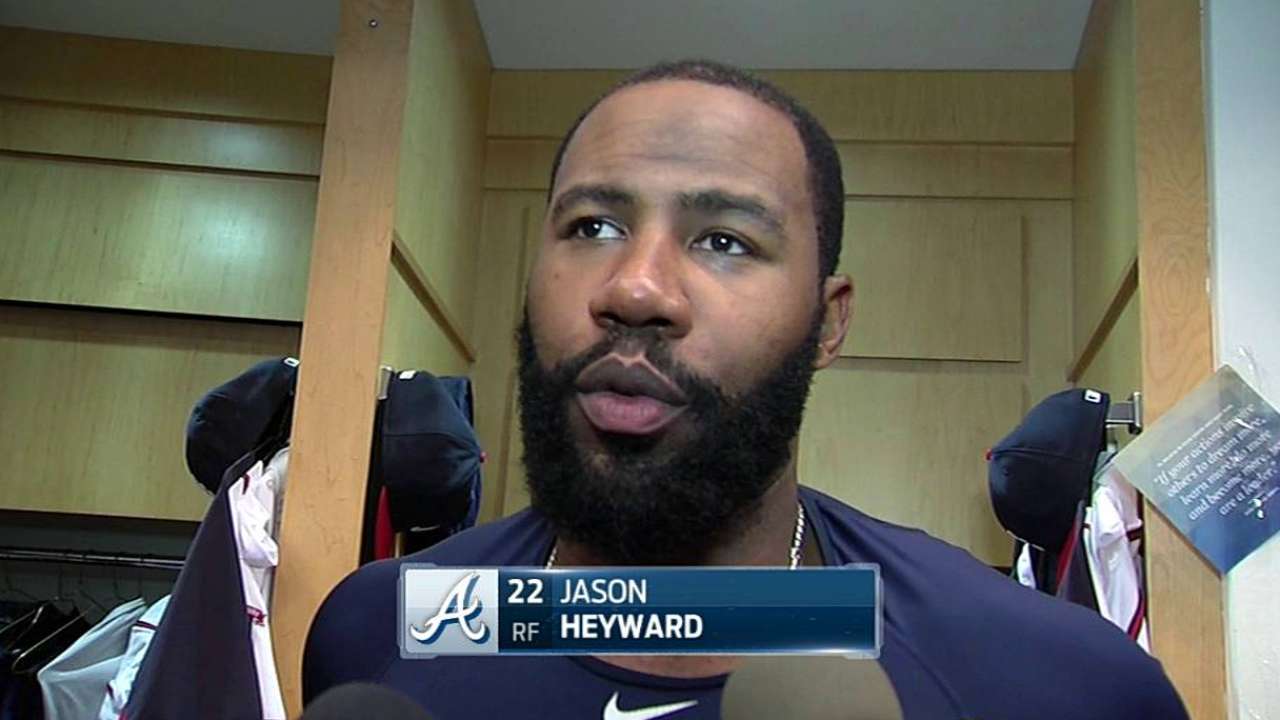 ATLANTA -- Though he spent much of this season claiming he was healthy, Mike Minor now admits that he grew concerned as his left shoulder discomfort worsened as the summer progressed. But the Braves left-hander's concerns lessened when he learned the results from Monday's MRI exam showed no structural damage in his shoulder.
"I was relieved when I saw there wasn't anything majorly wrong," Minor said. "I just have to rehab it and then come back stronger next year."
When shoulder discomfort limited him to just one inning in Saturday's start against the Mets, it was assumed Minor's season was complete. This proved true when the Braves announced David Hale will take what would have been Minor's final turn in the rotation on Thursday.
Now that a frustration-filled season is complete, Minor can now begin preparing for what he can only hope will be a much smoother offseason. Most of the problems he experienced over the past nine months were seemingly influenced by the idle January he was forced to experience after undergoing a urinary tract procedure on Dec. 31.
"He's just going to go rest and rehab," Braves manager Fredi Gonzalez said. "He'll be ready to go at the start of Spring Training."
Because he was not permitted to do any physical activity for most of January, Minor was unable to complete his normal preseason preparations. Consequently, he was way behind schedule and began dealing with left shoulder discomfort shortly after arriving for Spring Training in the middle of February.
On the disabled list at the start of this season, Minor spent most of April bouncing around Minor League cities, completing what was essentially his exhibition season. He did not make his regular-season debut until May 2.
"I didn't get to do any of my normal [preparation] stuff, and that is what I think was the biggest reason this season didn't start out the way I wanted and didn't end the way I wanted," Minor said. "In between, it was just tough all year."
Looking back on a season in which he produced a disappointing 4.77 ERA in 25 starts, Minor has stressed that he does not want to make any excuses. But now that he is done pitching this year, he is at least admitting that his shoulder did occasionally bother him over the past few months.
"Every couple games, it might feel better, but pretty much every game, there was a little something there," Minor said. "Then at the end, it was just so many innings added up that I just couldn't take it."
Mark Bowman is a reporter for MLB.com. This story was not subject to the approval of Major League Baseball or its clubs.