Battle-tested Cano stressing focus for Mariners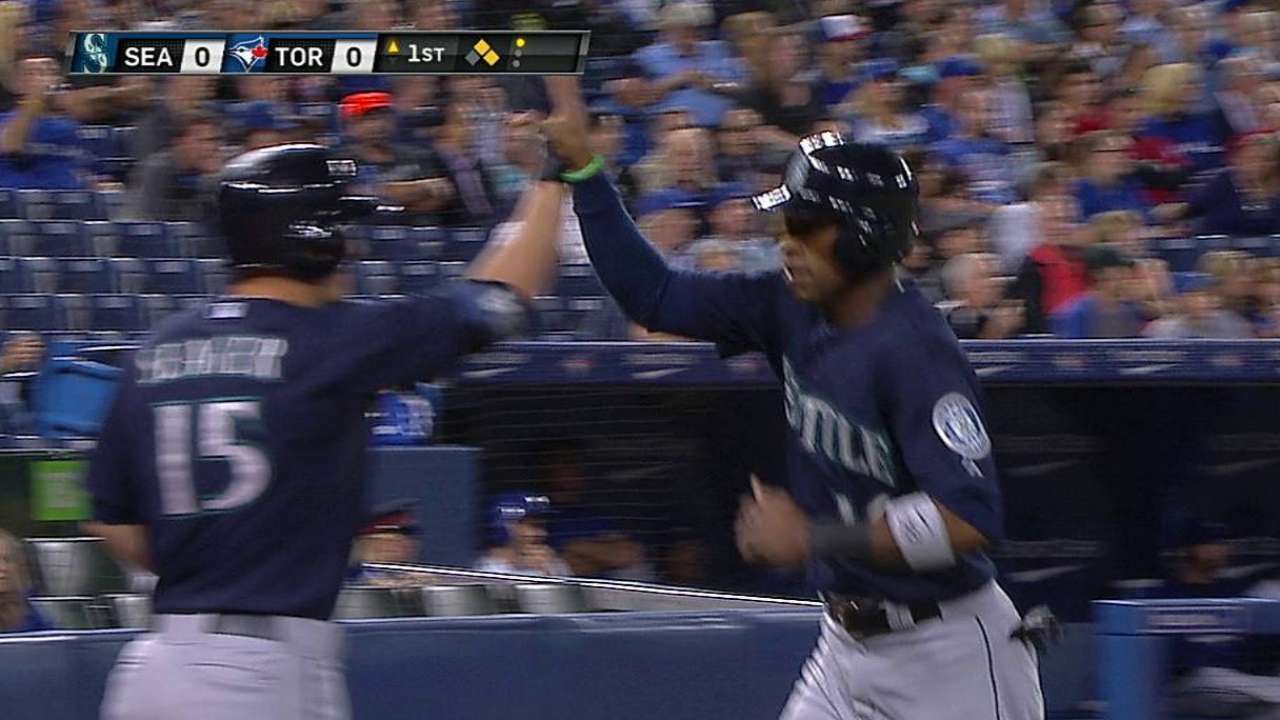 TORONTO -- Robinson Cano knows the Mariners have missed opportunities to make a significant mark in the American League Wild Card race over the last week, but he said prior to Tuesday's game with the Blue Jays that there's still plenty of fight left in his club.
"We have six games and we have to get after every single game if we want to get there," Cano said. "A lot of things can happen, so we just have to keep fighting and grinding."
While many of his young teammates are in their first playoff push, Cano played 51 postseason games over his nine seasons with the Yankees. He knows the intensity is ratcheted up at this time of year, and the Mariners have to respond.
"The key is you have to focus more than just regular games," he said. "The playoffs is what we're doing now. You can't leave men on base, you can't miss opportunities, you have to do the little things because these games -- we're like 2-3 games behind, and we're in a situation now where we have to win every game."
A lot of people wondered why Cano left the Yankees for a team that hadn't been in the postseason since 2001, but Seattle has been a contender to the end and still has a shot. His former club is two games back of Seattle and in even more dire straits.
Cano is pleased with the big picture and the progress the Mariners have made, but isn't ready to concede anything yet.
"We have to be satisfied with this year, but we're not out of the race until we're eliminated," he said. "We can win the next five or six games and anything can happen. We just have to stay focused."
Greg Johns is a reporter for MLB.com. Follow him on Twitter @GregJohnsMLB as well as his Mariners Musings blog. This story was not subject to the approval of Major League Baseball or its clubs.