Anibal not sure what to expect out of relief role
Starter willing to be flexible in Tigers' playoff pursuit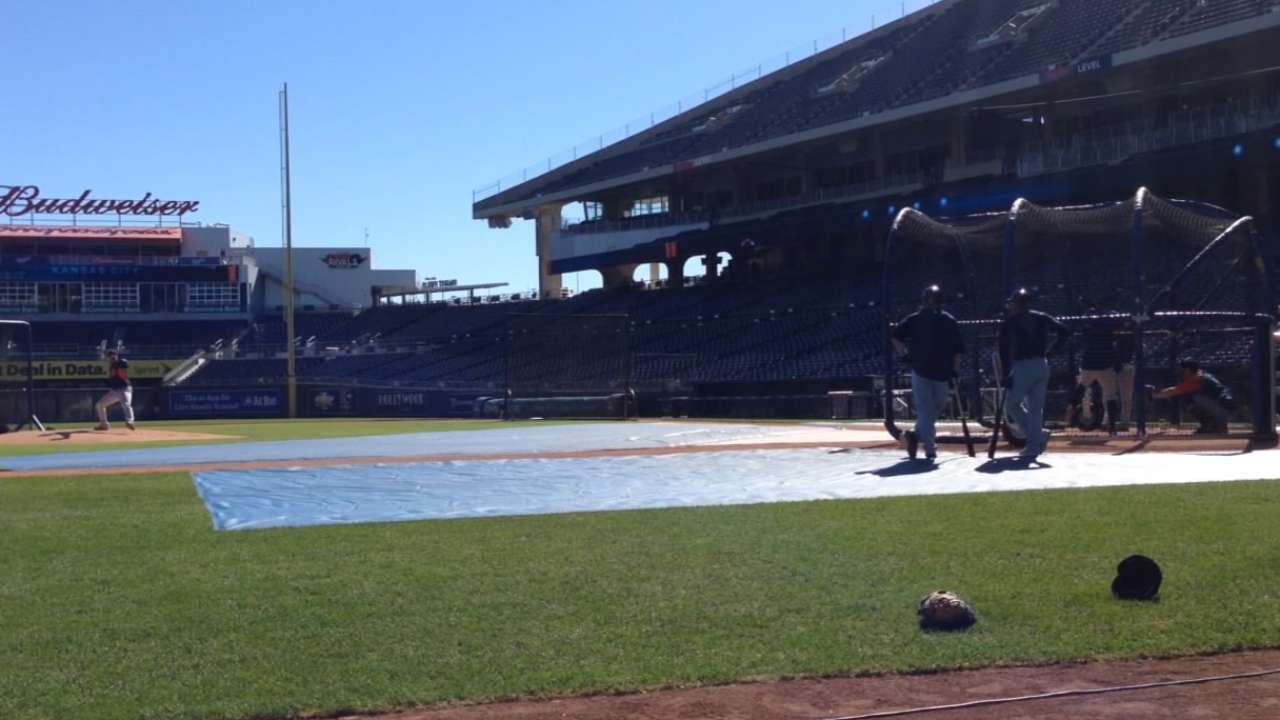 DETROIT -- The reliever stage of Anibal Sanchez's 2014 season officially began Tuesday, when he was activated from the 15-day disabled list and placed in the Tigers' bullpen. He isn't entirely sure what he's getting into, but he's preparing for it as best he can.
"Yesterday, I saw the guys [in the bullpen] and they're warming up early," Sanchez said. "Everybody's stretching. Everybody's just playing catch a little bit. Everybody gets loose waiting for the call. That's what I start doing today."
With expanded rosters for September, the Tigers did not have to make a move to create space on the roster. Since he was on the 15-day DL, rather than the 60-day, he did not have to be added back to the 40-man roster.
Sanchez's exact role remains to be determined. Manager Brad Ausmus said Sanchez could pitch anywhere from the fifth inning to the end of the game. Even so, with a division title or playoff berth on the line, Sanchez would seem to loom as an emergency option if one of Detroit's starters this weekend is clearly off his game early.
The fact that Ausmus has had relievers warming up in the early innings of back-to-back games -- with Rick Porcello pitching on Sunday, then Kyle Lobstein on Monday after three straight second-inning hits -- shows an increased sense of urgency. He'd exercise more patience with struggling starters earlier in the season, he said, but he doesn't have that luxury now.
Sanchez is just trying to be flexible -- a tricky task for someone who can't warm up in a hurry like experienced relievers, but a challenge he is willing to try.
"I just need to be ready all the time, just ready for the call," Sanchez said. "No matter what inning they call me, I need to go to the mound and do my job."
There's at least one challenge Sanchez won't be taking if offered: He will not wear the pink backpack that goes to the newest reliever in the bullpen.
"No, I don't think so," he said, shaking his head.
Jason Beck is a reporter for MLB.com. Read Beck's Blog and follow him on Twitter @beckjason. This story was not subject to the approval of Major League Baseball or its clubs.