DeSclafani loses appeal, begins suspension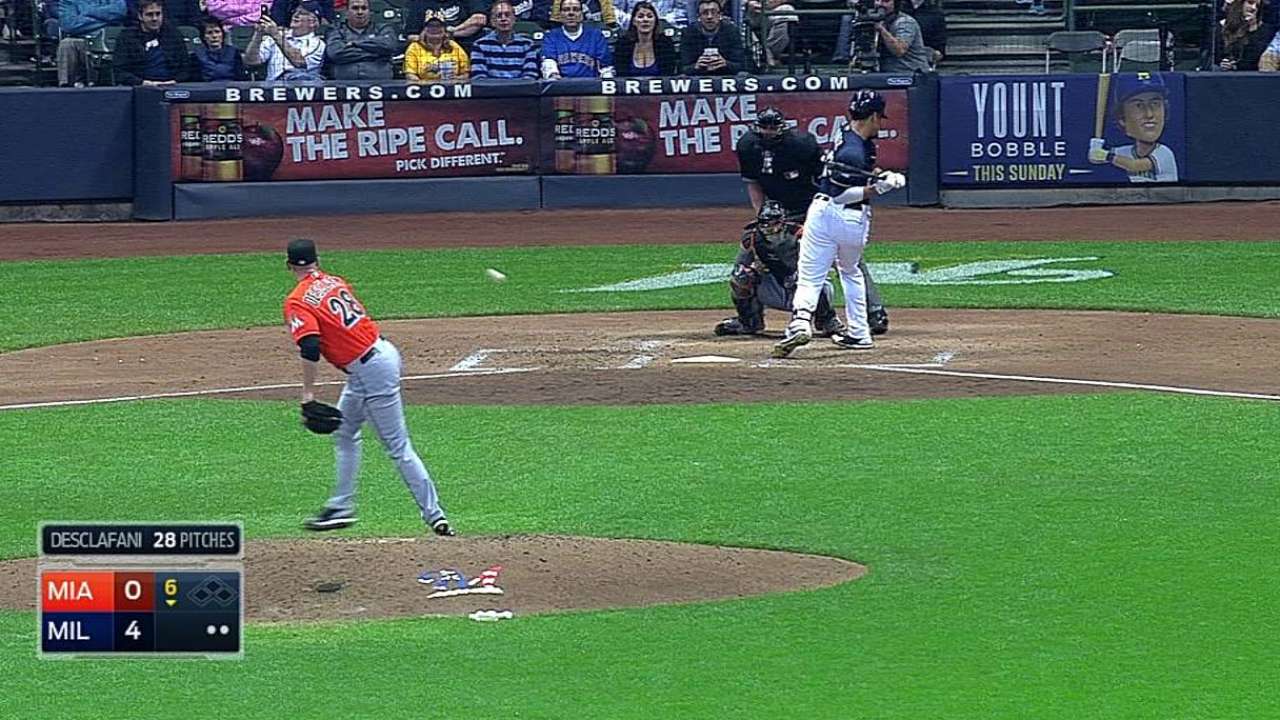 MIAMI -- Marlins right-hander Anthony DeSclafani will begin serving his three-game suspension for a hit-by-pitch of the Brewers' Carlos Gomez on Tuesday at Marlins Park after losing his appeal. He will be eligible to return on Friday, in time for the doubleheader against the Nationals in Washington. DeSclafani is a potential candidate to start one of those games.
MLB penalized DeSclafani for hitting Gomez the inning after Giancarlo Stanton was struck in the face by an errant Mike Fiers fastball on Sept. 11. Umpires ejected him and bench coach Rob Leary immediately.
Warnings had been issued to both teams after benches cleared in the fifth inning when Reed Johnson, who stepped in to take over Stanton's at-bat, was clipped on the hand by Fiers' next pitch. Johnson was ruled out on a swinging strikeout in his effort to turn to escape Fiers' pitch, and third baseman Casey McGehee, incensed by the situation, came out to argue. McGehee and manager Mike Redmond were both ejected in the incident.
DeSclafani has pitched in two games since he appealed the suspension, which was issued on Sept. 12. In 2 1/3 innings, he's struck out one batter and allowed two hits. In all, the 24-year-old has appeared in 11 games for Miami, including five starts, and has a 6.61 ERA.
Maria Torres is an associate reporter for MLB.com. This story was not subject to the approval of Major League Baseball or its clubs.