Illinois product Werth a born athlete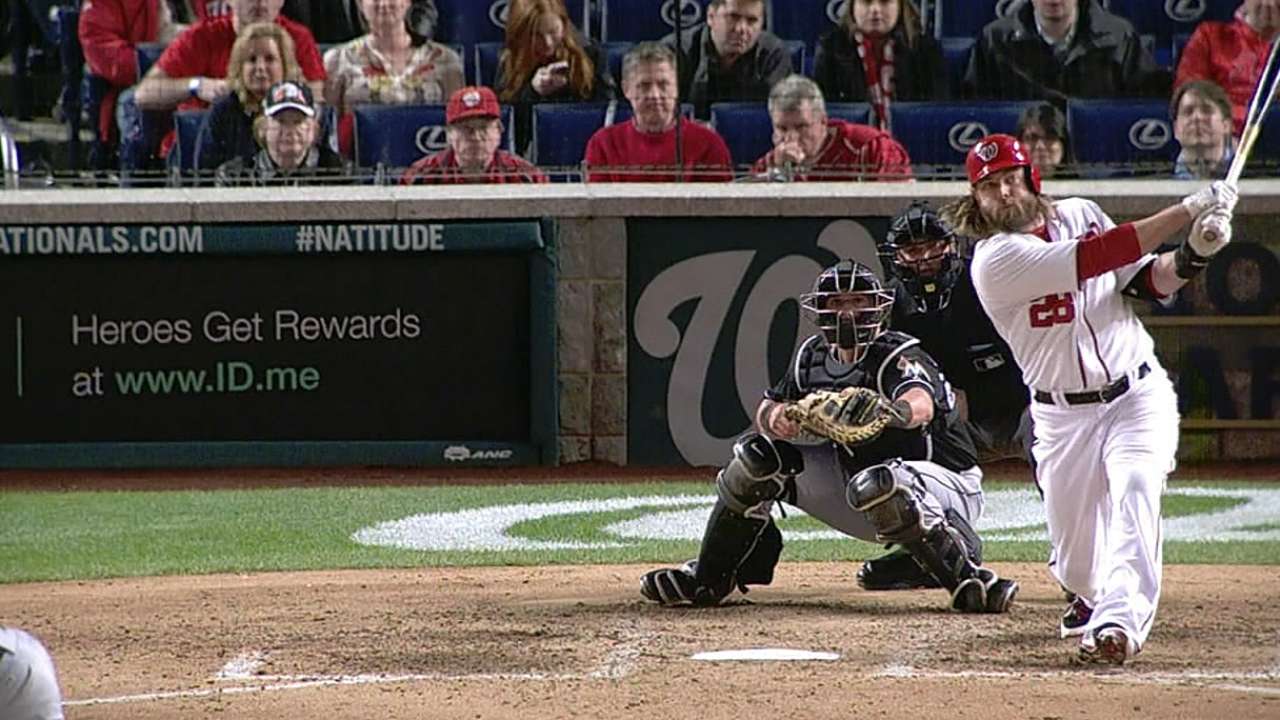 Jayson Werth, OF, Nationals
Hometown: Springfield, Ill.
Werth comes from athletic stock.
His father, Jeff Gowan, was a star wide receiver at Illinois State and played a year in the Cardinals' farm system before a rotator cuff injury ended his career. His mother, Kim Schofield Werth, was an Olympic trialist in the 100-meter dash and the long jump. As if that wasn't enough, her father (Ducky Schofield) and brother (Dick Schofield) were both Major League infielders.
Werth was already on the radar of Major League scouts by the time he reached his junior year at Glenwood High School, and as a catcher, he helped lead GHS to the 1996 Illinois state title. A year later, the Orioles made him the 22nd overall pick of the Draft.
With Werth and Tanner Roark (Wilmington, Ill.), the Nats are the only playoff team with more than one player from the Land of Lincoln.
Matt Meyers is the director of content for MLB.com. This story was not subject to the approval of Major League Baseball or its clubs.