High roller: Harper always a star in Vegas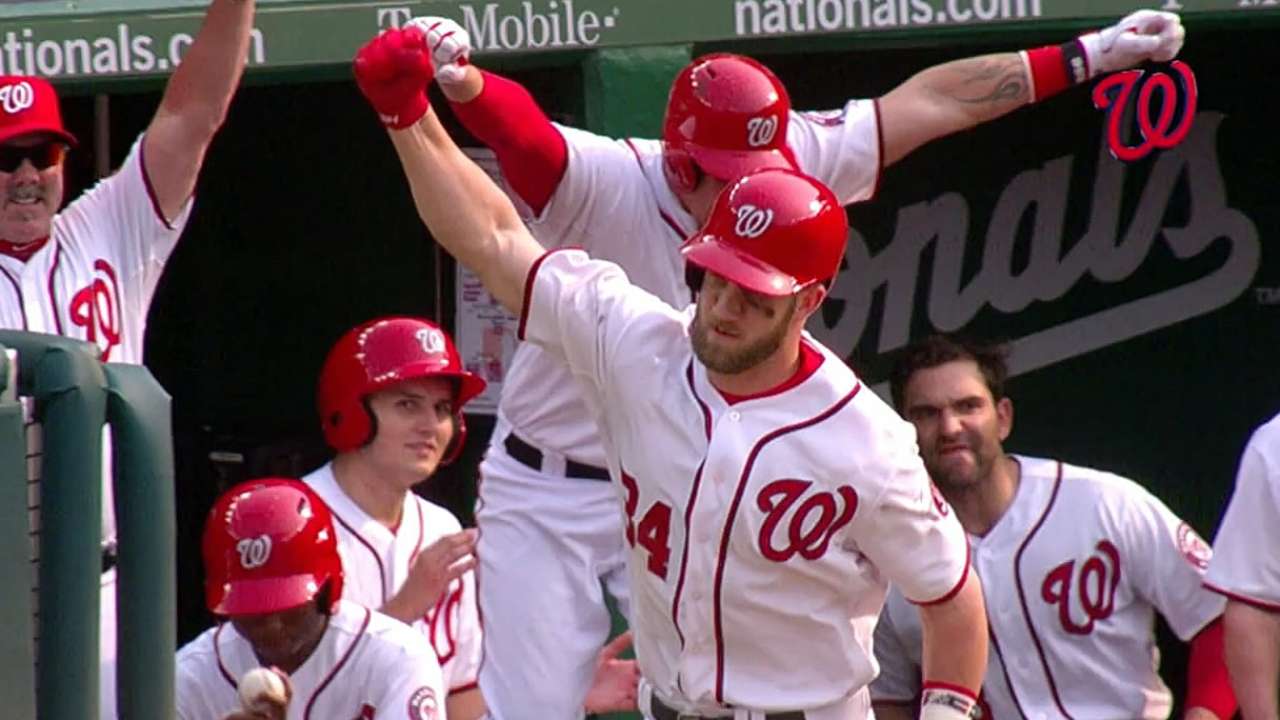 Bryce Harper, OF, Nationals
Hometown: Las Vegas, Nev.
When Harper was a chubby 6-year-old running around a Las Vegas summer baseball camp -- a decade before Sports Illustrated dubbed him "The Chosen One" -- he never wanted to watch the sport he loved. He only wanted to play.
That's how Las Vegas High coach Sam Thomas remembers it. Years later, Harper suited up as a Wildcat alongside his older brother, Bryan, now a Minor League pitcher for the Nationals, and Erick Fedde, Washington's first-round pick in the 2014 Draft.
Harper hit .569 as a sophomore at LVHS, then had a dominant season for nearby College of Southern Nevada en route to becoming the No. 1 overall Draft pick in 2010.
"When Bryan was pitching and Bryce was catching -- the competitiveness was incredible," Thomas said. "There were times they would fight like brothers, but it was so good to see the support they had for one another. They were each other's biggest fans."
Tim Healey is an associate reporter for MLB.com. This story was not subject to the approval of Major League Baseball or its clubs.