Dodgers lose challenge on pickoff play vs. Giants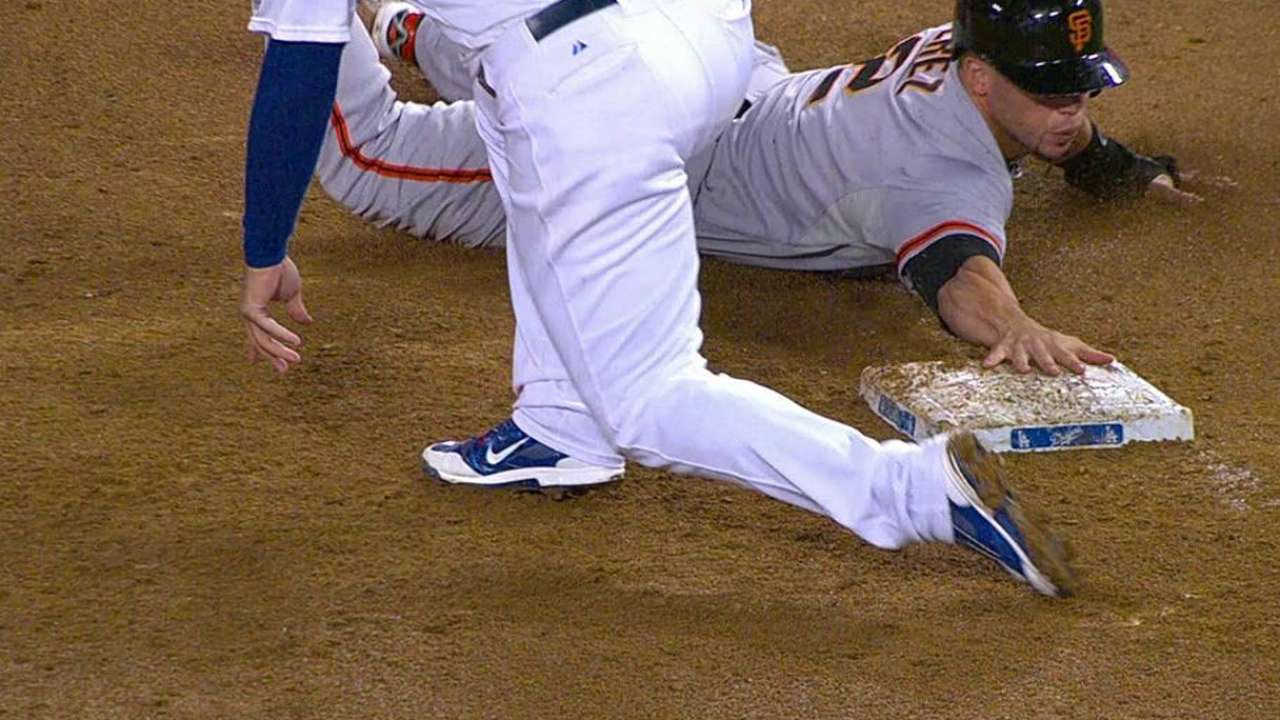 LOS ANGELES -- With two outs in the seventh inning Monday, Dodgers manager Don Mattingly unsuccessfully challenged a safe call at first base vs. the Giants.
The call came on a pickoff attempt by catcher A.J. Ellis with Brandon Crawford at the plate and starter Dan Haren on the Dodger Stadium mound.
First-base umpire Adrian Johnson initially ruled that pinch-runner Juan Perez made it back to first before Adrian Gonzalez's tag.
After the review, the original call was confirmed. Haren went on to strike out Crawford to end the top of the seventh.
Michael Lananna is an associate reporter for MLB.com. This story was not subject to the approval of Major League Baseball or its clubs.