Adrian's baseball journey crosses two countries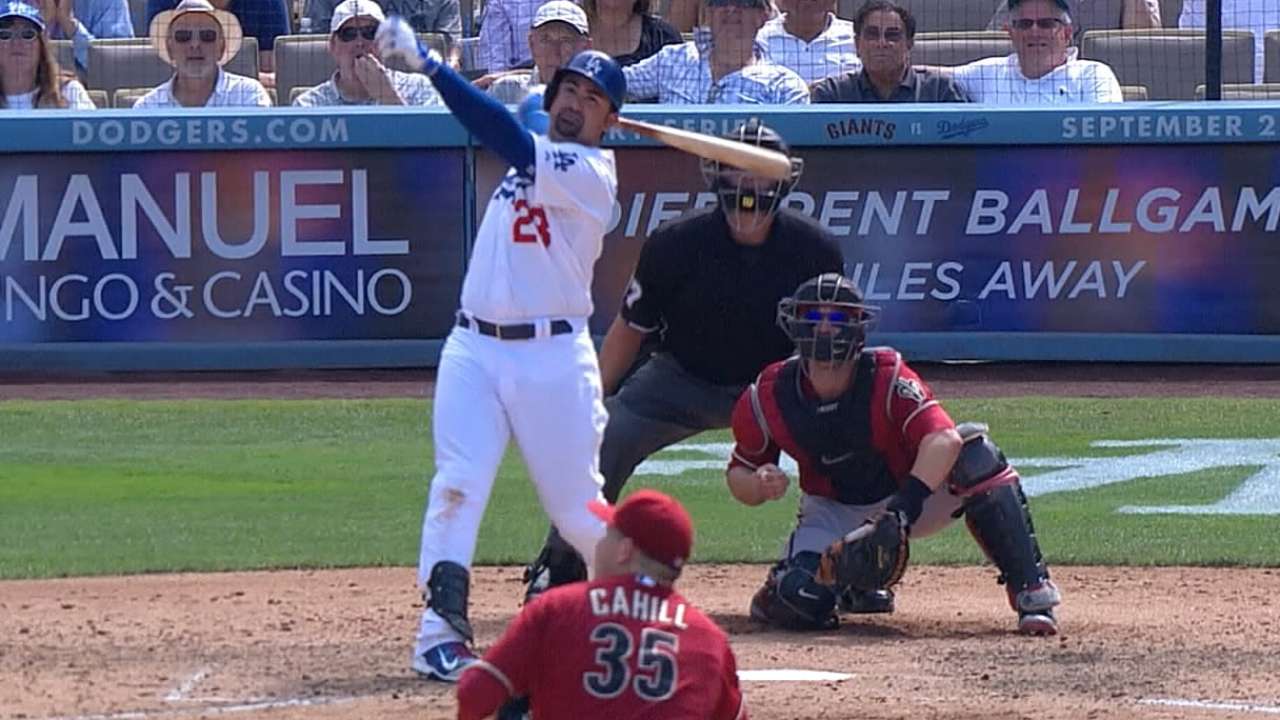 Adrian Gonzalez, 1B, Dodgers
Hometown: San Diego
Adrian Gonzalez might have been born in San Diego, but his baseball legacy runs through Mexico.
Raised by Mexican parents, Gonzalez's father was a member of the Mexican National Team, and Gonzalez spent much of his youth living in Tijuana, Mexico, before moving to Bonita, Calif., in 1990.
Gonzalez was the first overall pick in the 2000 First-Year Player Draft by the Florida Marlins, but he made his Major League debut with the Texas Rangers and rose to prominence with his hometown San Diego Padres.
Gonzalez's older brother Edgar was also taken in the 2000 Draft -- but in the 30th round. After playing together in Mexico and in the backyard growing up, Edgar and Adrian played together with the Padres in 2008 and '09 -- the only two years Edgar played in the Major Leagues.
"If I didn't feel like working out one day, [Adrian] would push me. And if he didn't feel like he wanted to work out, I would push him," Edgar Gonzalez told MLB.com in 2008. "We were pushing each other all the time."
Michael Lananna is an associate reporter for MLB.com. This story was not subject to the approval of Major League Baseball or its clubs.