Phils hold private workout for Cuban slugger Tomas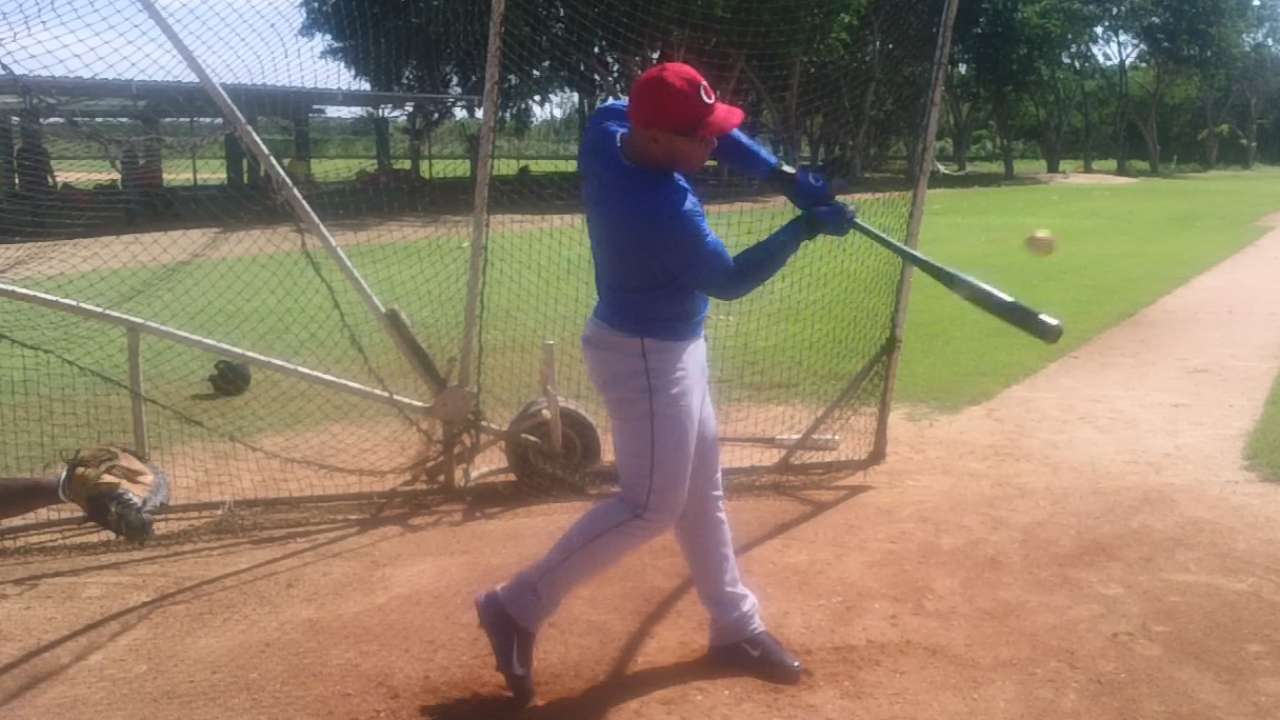 PHILADELPHIA -- The Phillies got a much closer look Monday at Cuban outfielder Yasmany Tomas.
A source confirmed reports they privately worked out Tomas in the Dominican Republic. He held a large workout for every team in baseball Sunday.
Team officials have not commented.
The Phillies have liked Tomas, 23, for some time, and for a team in need of a big bat he could be the answer. Scouts described Tomas as a "monster" to MLB.com's Jesse Sanchez. They said Tomas, who is listed at 6-foot-4, 240 pounds, has athleticism for a big man with big power and quick hands. He also can run.
Teams seemed to be impressed.
Of course, the Phillies are not the only team interested in Tomas, and bidding for the impending free agent is expected to be fierce. Cuban outfielder Rusney Castillo recently signed a $72.5 million deal with the Red Sox. The Phillies worked out Castillo, but were lukewarm.
Sources said the Phillies have always like Tomas more.
But there is talk Tomas could fetch at least $100 million, but if he can hit like other Cuban sluggers like Yasiel Puig, Jose Abreu, Yoenis Cespedes and Jorge Soler it would be worth the risk.
Todd Zolecki is a reporter for MLB.com. This story was not subject to the approval of Major League Baseball or its clubs.