Fantasy Q&A: Which players are worth keeping for 2015?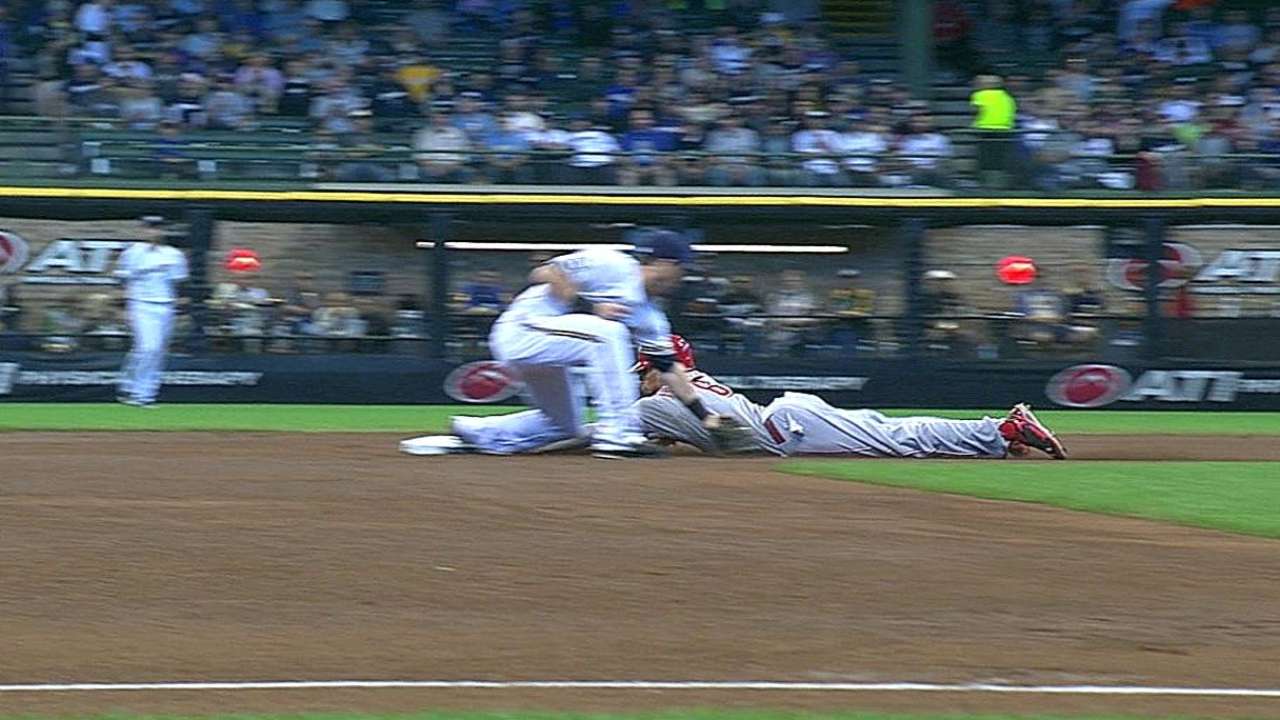 Look for Monday tweets from the @Fantasy411 Twitter account and you can have your questions answered in our weekly mailbag. Here are some of topics that are puzzling fantasy owners right now:
Q: Last keeper spot -- 10 team, 5x5, auction. Keep one: Rusney Castillo ($8), Jon Lester ($12), Jordan Zimmermann ($15), Billy Hamilton ($15). -- @ColtonDCarp
Of the four players, Castillo is the one who definitely should not be considered. Fantasy baseball owners always enjoy hyped prospects, and Castillo's advanced age makes him more likely than most newcomers to have success in his rookie campaign. But he cannot be measured against outstanding fantasy assets such as Lester, Zimmermann or Hamilton until he posts at least one strong Major League season.
The values of the remaining three players are quite closer. Lester has been arguably the best fantasy asset this season, but his career numbers are not outstanding. Even with his 2014 success, the lefty's career ERA is 3.58. That is not an impressive number in this era of pitching excellence. Lester's 1.28 career WHIP should also remind fantasy owners that he is not usually as effective as he has been this season. The 30-year-old is a terrific sell-high candidate in keeper leagues.
Zimmermann would be a fine option if Colton needs to keep a pitcher. He has terrific career numbers, and at age 28 he could still take another small step forward. He is a fine No. 2 starter in mixed leagues next season.
But the choice here is Hamilton. The 24-year-old had a mediocre rookie season by his speedy standards, and even with mixed results he could notch 60 steals by the time the final game is finished. With a full season under his belt, Hamilton could top the 75-steal mark in his second year, which would make him a real difference-maker in all leagues. It is true that the speedster struggled in this second half of 2014, but it is not unusual to see rookies hit the wall at some point in the summer. The Reds' offense on the whole struggled down the stretch, and carrying a heavy burden of being a team's leadoff hitter is a lot to expect for a first-year player.
Q: Keeping Mike Trout, Miguel Cabrera, Andrew McCutchen, Robinson Cano and Stephen Strasburg. Last keeper is between Hamilton, Dee Gordon, Corey Dickerson and Javier Baez? -- @cecilirippy
First of all, the top-five keepers are an outstanding group. Trout, Cabrera and McCutchen will all be first-round picks next season, and Cano will be taken in the second round in most leagues. Strasburg is a borderline ace who is young enough to take another step forward.
Baez should not be considered as the final keeper. He has flashed some exciting potential, but his terrible strikeout rate gives him the potential to be a fantasy bust next season.
Gordon should also not be considered. Many fantasy owners will be excited about his 64 steals, but he swiped 34 of those bases in the first two months of the season. He could struggle to reach 50 steals in 2015.
The choice here is Dickerson. The 25-year-old could post numbers around 30 homers, 90 RBIs, 10 steals and a .300 batting average next season. With Coors Field by his side, the sky is the limit for Dickerson. With a choice of Hamilton, a fantasy team is automatically the favorite to lead its league in steals. Hamilton could lead the Majors in steals several times over the course of his career. Barring injury, 55 steals is likely his floor next season, and his ceiling could be over 75 swipes. But Dickerson offers terrific five-category production. It is a better idea to start with Dickerson, and look for cheap speed later in the draft.
Q: 12-team league with six keepers. Clayton Kershaw, Johnny Cueto for sure. Deciding on four of Jacoby Ellsbury, Adrian Beltre, David Wright, Anthony Rendon, Matt Kemp and Jorge Soler. Help! -- @ShawnCayley
Kershaw and Cueto sure are a nice start for a pitching staff, as they are arguably both top-five starters for 2015.
Ellsbury is an automatic keeper in virtually all leagues for next season. His ability to post 15 homers and 40 steals makes him a special player, and he should be able to total more RBIs and runs scored if the Yankees can improve his supporting cast.
Rendon is also a terrific option. The 24-year-old is just getting started on what should be a remarkable career. He could put together a string of 20-20 seasons, with helpful production in all five categories. Rendon's ability at multiple positions also enhances his value.
Despite his advanced age, Beltre should also be kept from this group. The 35-year-old offers an elite batting average, and his power numbers could spike next season when his surrounding lineup returns to full health.
That leaves one spot left for Wright, Kemp or Soler. Of the three, Wright should not be seriously considered. The Mets star slugger has a checkered injury history, and those ailments seem to be catching up with him. Because Shawn already owns Beltre and Rendon, he has little use for another third baseman.
That leaves Kemp and Soler. Shawn should likely be in win-now mode for 2015, because his other keepers are excellent. In that case, he should go with the veteran and take Kemp. The 29-year-old has been one of the best hitters in baseball in the second half, with 15 homers, 49 RBIs and a .311 batting average in 219 at-bats. In 2012, Kemp was the No. 1 overall pick in many fantasy leagues. He may never again reach that status, but he could have a few more outstanding seasons if he can stay healthy. Soler is certainly an exciting prospect, and he should be an excellent hitter in the Majors next season. But he does not offer any speed, and it would not be surprising to see him show some inconsistency during his first full season.
Fred Zinkie is a fantasy baseball writer for MLB.com. This story was not subject to the approval of Major League Baseball or its clubs.