Puig has found stride at key time for Dodgers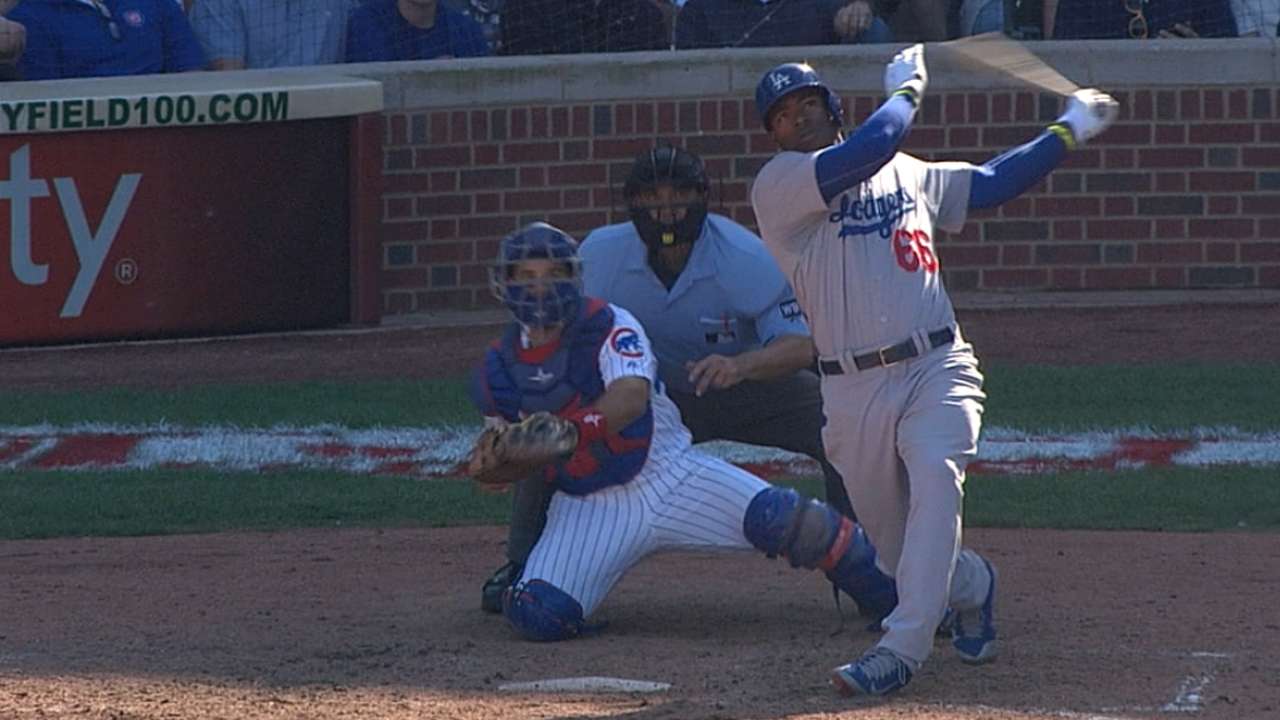 LOS ANGELES -- As August turned to September, Dodgers manager Don Mattingly could see that Yasiel Puig had lost something at the plate. Mattingly said on more than one occasion that the 23-year-old outfielder looked "tired."
So Mattingly tried to rest him, giving him days off here and there and dropping him in the batting order to lessen the pressure on Puig's shoulders.
Eventually, though, there came a point when Mattingly had to take the training wheels off.
"When we were getting close to [playing] San Francisco, we really just decided we're a better team when this guy's going," Mattingly said Monday. "And then just throwing him in the two-hole and saying, 'Let's go.' Trying to put our lineup back together."
Since that series in San Francisco from Sept. 12-14, Puig has played every day, batting .419/.479/.651 with two home runs and six RBIs in 10 games, entering Monday's rematch with the Giants.
In the 33 games prior to that, dating back to Aug. 1, Puig batted .203/.295/.228 with no home runs and five RBIs.
"I feel like he's turned the corner, honestly," Mattingly said.
On Monday, in the first game of a three-game series with the Giants that could decide the National League West, Puig was starting once again in the two-hole.
Michael Lananna is an associate reporter for MLB.com. This story was not subject to the approval of Major League Baseball or its clubs.