Lowrie doesn't let sore foot keep him out of action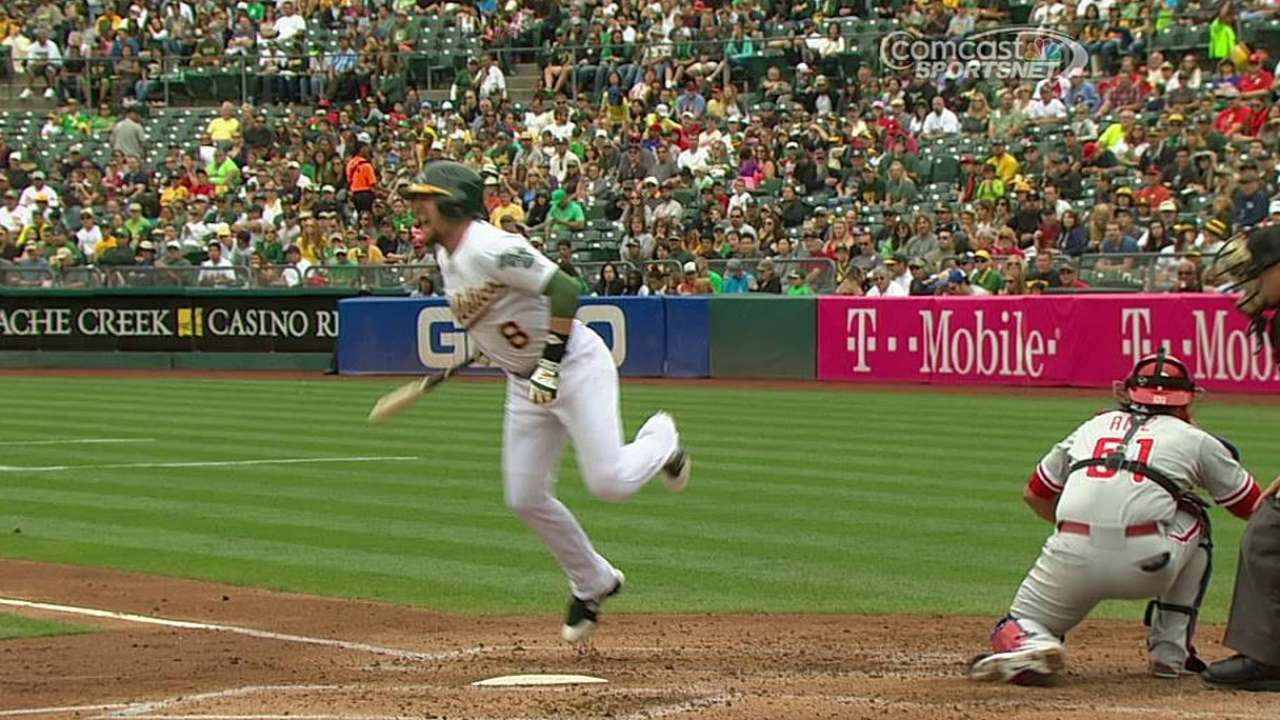 OAKLAND -- Shortstop Jed Lowrie was in the A's lineup for Monday's series opener against the Angels despite leaving Sunday's game with a left foot contusion. Lowrie was hit by a pitch in the first inning and departed after the fourth, but he will push through some discomfort with his team battling for an American League Wild Card spot.
"I don't know that anybody's 100 percent right now," said manager Bob Melvin, "but he's good enough to play."
Also in the lineup at designated hitter on Monday was Derek Norris, who is dealing with a right shoulder issue stemming from a play at the plate on Saturday. Norris received a shot on Sunday and was feeling much better. He could be available to catch if necessary.
With Norris hurting and John Jaso and Stephen Vogt unable to catch, Geovany Soto -- acquired from the Rangers on Aug. 24 -- has at times seemed like a godsend.
Soto got the start behind the plate Monday after a solid all-around performance in Sunday's extra-inning victory over the Phillies, and he could see significant playing time during the three-game set against the Angels.
"He's really done a nice job fitting in here," Melvin said. "He's gotten some big hits for us, he does some good stuff behind the plate, brings a lot of energy. With Norris a little banged up right now, there's a good chance he catches a couple of these games, certainly with the left-handers that are on the mound."
Aaron Leibowitz is an associate reporter for MLB.com. This story was not subject to the approval of Major League Baseball or its clubs.