White Sox announce dignitaries for Paul Konerko Day
Former teammates from '05 Series champs among those slated to attend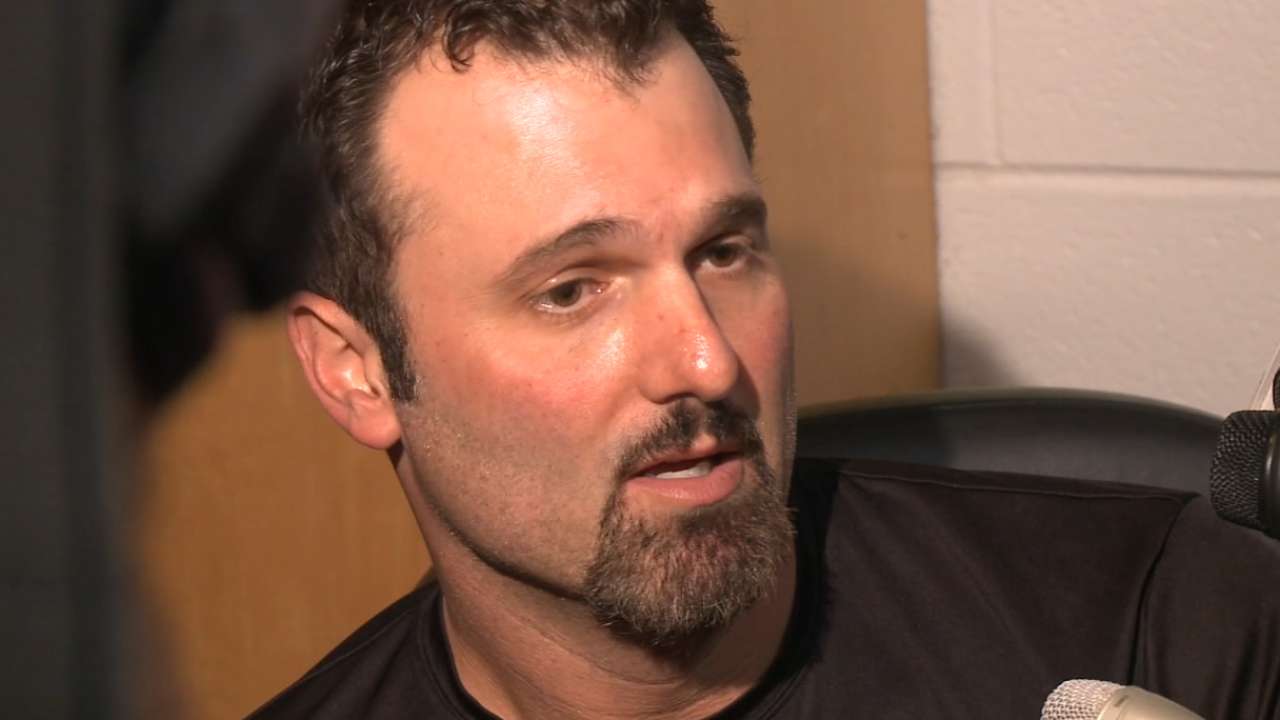 DETROIT -- The 2005 World Series champion White Sox will be well represented at U.S. Cellular Field this Saturday for the festivities encompassing Paul Konerko Day before the 6:10 p.m. CT first pitch with the Royals.
Those from that team scheduled to attend Saturday's pregame ceremony include Brian Anderson, Joe Crede, Ross Gload, Scott Podsednik and Cliff Politte. Special assistant to the general manager and former White Sox slugger Jim Thome is scheduled to appear, along with Chris Getz, Mark Kotsay, Sean Lowe and Craig Wilson. Several of Konerko's friends and family also will be in attendance.
Per the White Sox, the pregame ceremony will feature memorable presentations with these special guests, as well as video tributes that celebrate Konerko's career as a 16-year member of the White Sox and his legacy off the field. The ceremony also will include a presentation of gifts to the retiring captain.
"He's great," said Anderson of his friend and former teammate. "He's funny because we've talked about so many things, but he told me when I screwed up. He's a great friend, and I've always looked up to him. Just a tremendous player."
Konerko was in the starting lineup Monday against the Tigers and is taking time to enjoy his final week as a big leaguer, taking a random selfie with a fan sitting near the visitors' dugout at Tropicana Field on Sunday as an example.
"He's very aware he has a week left in his career," said White Sox manager Robin Ventura of Konerko. "That's understandable, but with him, he likes to think about things a lot and break it down. He's had plenty of time to do that. But right now it's odd just because of knowing that there's seven days left."
Scott Merkin is a reporter for MLB.com. Read his blog, Merk's Works, and follow him on Twitter @scottmerkin. This story was not subject to the approval of Major League Baseball or its clubs.