Hicks returns to lineup and Escobar gets hit off bench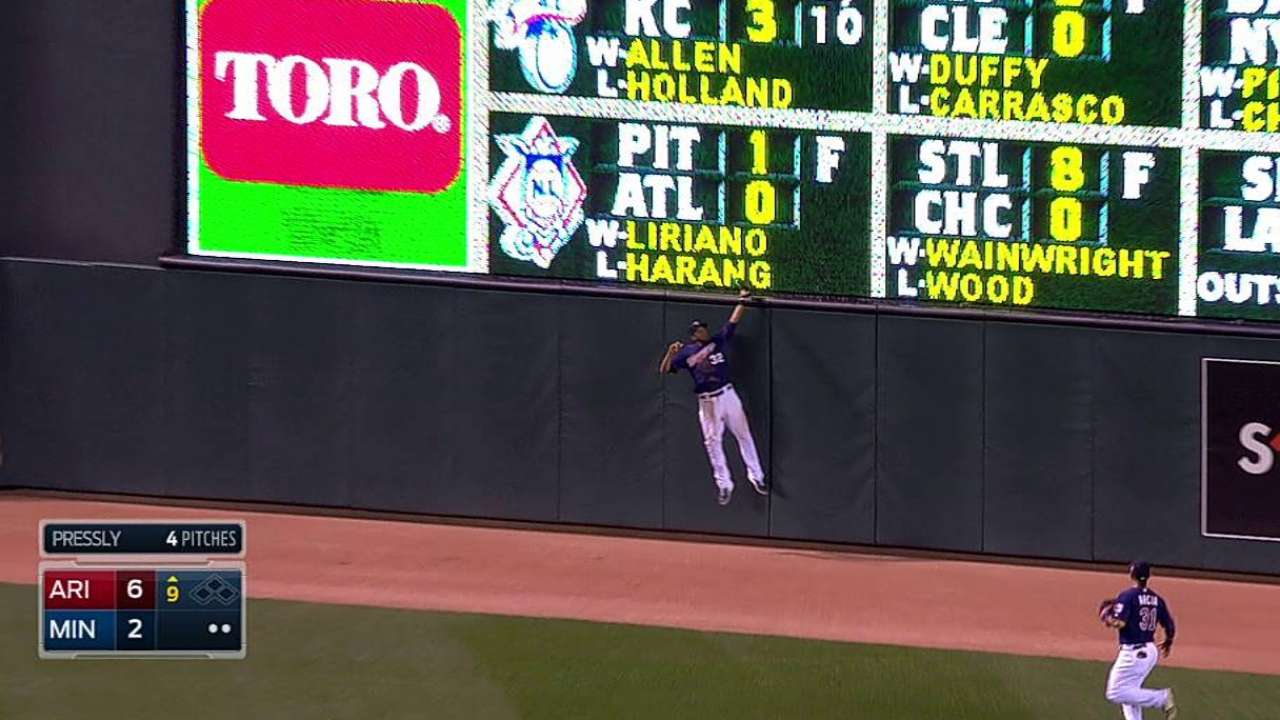 MINNEAPOLIS -- Twins center fielder Aaron Hicks returned to the lineup on Monday against the D-backs after missing the previous two games with back stiffness.
Hicks was a late scratch from the lineup on Saturday against the Indians and also was held out of action on Sunday. He returned Monday, but shortstop Eduardo Escobar was held out of the starting lineup because he's been dealing with a jammed right shoulder, so rookie Danny Santana made his fourth straight start at shortstop. But Escobar made his return later in the game, as he served as a pinch-runner for Josmil Pinto in the seventh inning before taking over at second base in the eighth. Escobar singled to left in his one at-bat in the ninth inning.
First baseman Joe Mauer and second baseman Brian Dozier were also held out of the lineup, as Twins manager Ron Gardenhire said he plans on mixing up the lineup now that they're facing a team that's not in contention. Chris Parmelee started at first base, while Doug Bernier made his first start of the season at second base.
"Those guys have been playing every day, so we're going to try to use these games to mix up the lineups," Gardenhire said. "[Josmil] Pinto will be in there catching tomorrow. So we're just going to mix in guys before we play four big ones against Detroit at the end. We'll throw our bullets at them as best we possibly can."
Rhett Bollinger is a reporter for MLB.com. Read his blog, Bollinger Beat, and follow him on Twitter @RhettBollinger. This story was not subject to the approval of Major League Baseball or its clubs.