With Stroman out, Gibbons says Thursday will be a bullpen day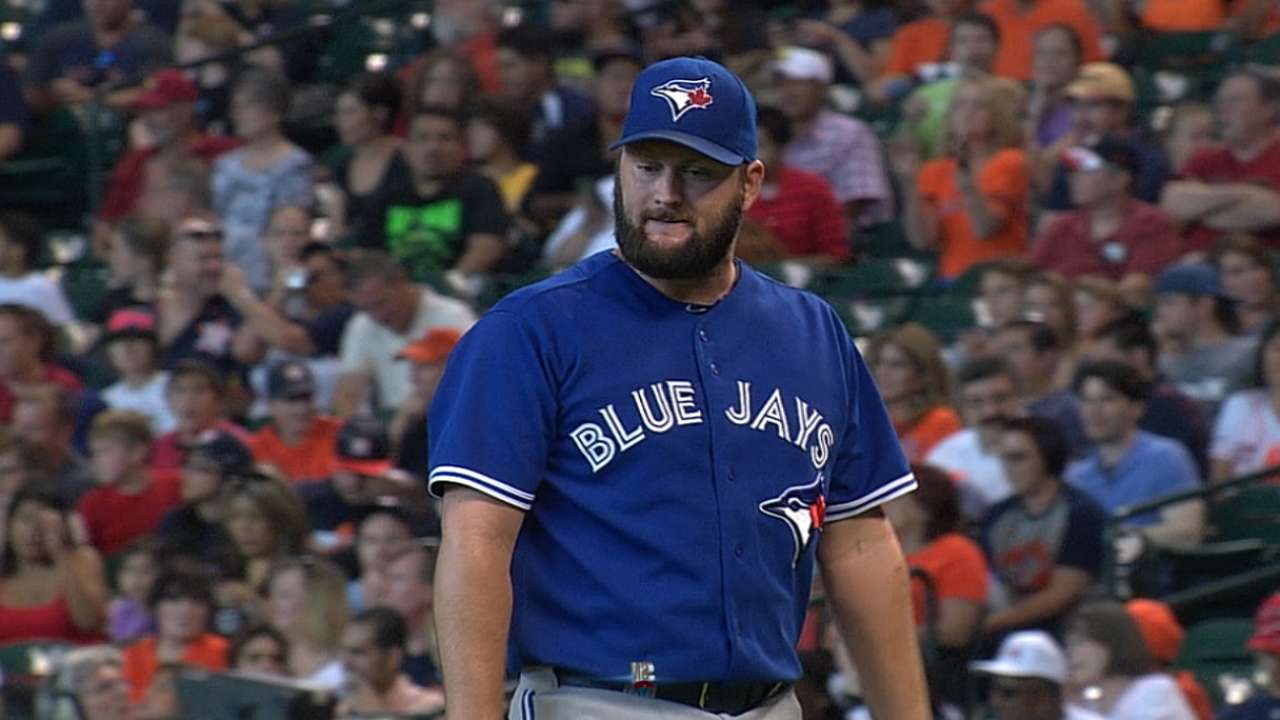 TORONTO -- John Gibbons has yet to confirm a starter to replace the suspended Marcus Stroman for Thursday's match against the Mariners, but he said Monday he's planning on using an assortment of bullpen arms to get through the game.
Gibbons said long man Todd Redmond or rookie Daniel Norris -- who's yet to make a Major League start -- could be candidates to take the mound to start the series finale.
"It's going to be a bullpen day," Gibbons said. "We'll decide who's going to start. We have some guys down there, Norris and those guys, with a good outing they might be able to go three innings or something like that so we'll try to piece that together."
One man Gibbons ruled out was right-hander Aaron Sanchez, who's been pitching in one- and two-inning stints since he was recalled from Triple-A Buffalo. The club has been watching the rookie's workload closely, so a start on Thursday is out of the question.
"He has been geared up, he has been going one maybe two innings at most and he has carried a pretty good workload," Gibbons said. "If he goes out there, it would be like two innings anyways."
Sean Nolin could also see his first action since he was recalled when the rosters expanded Sept. 1. Entering play Monday, Nolin had yet to appear in a game this season, though he did make his Major League debut with a 1 2/3 inning performance in 2013.
Jamie Ross is an associate reporter for MLB.com. This story was not subject to the approval of Major League Baseball or its clubs.