CC expects to throw off mound within three weeks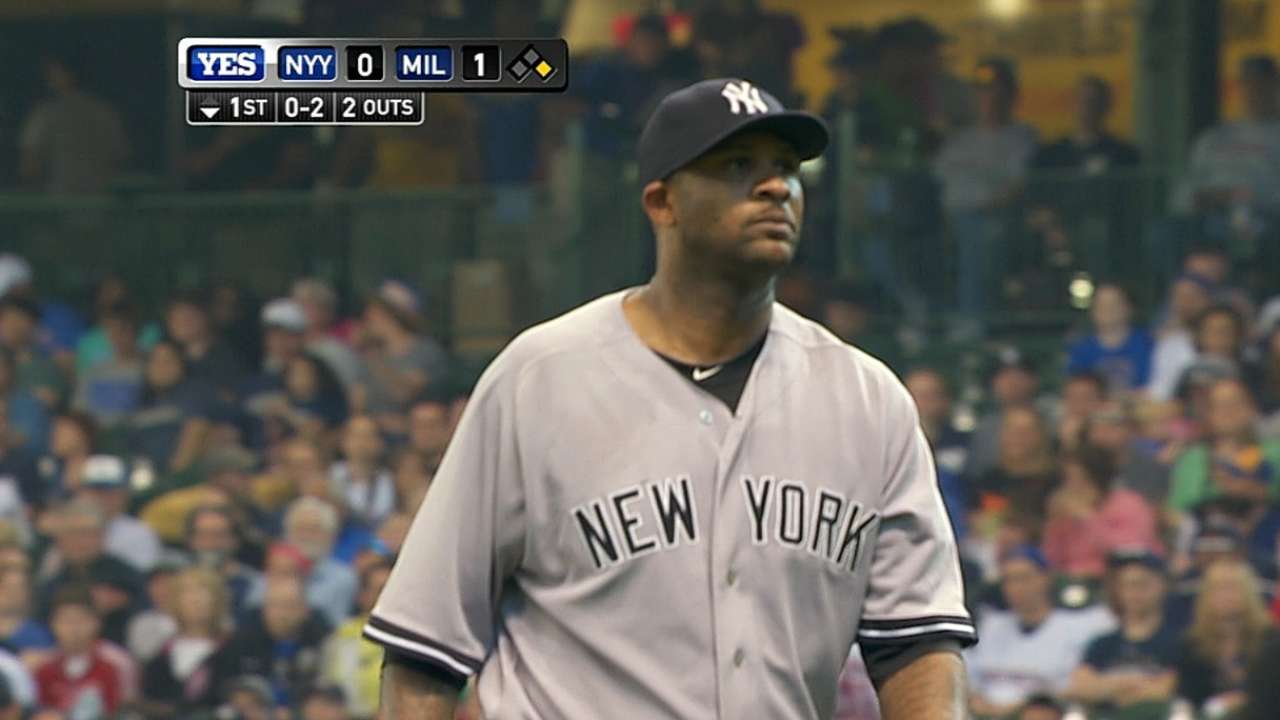 NEW YORK -- As far as the Yankees are concerned, CC Sabathia made his first official rehab tosses on Monday, making 20 throws at a distance of 60 feet. But that does not count the spirals the injured left-hander has been secretly uncorking over the past few weeks.
"I've kind of been throwing the football a little bit and throwing at home, so it feels good to come out here and not have to hide and throw," Sabathia said.
Sabathia had season-ending right knee surgery in July and revealed that he returned to Los Angeles near the end of August for a second stem-cell injection. He expects to be able to throw off a mound within two to three weeks.
"It feels great. I haven't had any problems in the workouts," Sabathia said. "I feel good. I'm excited. I'm kind of bored. I'm ready to start playing. I feel like I did this all of last winter, I feel like I just got back in the weight room. I'm ready to get outside and start pitching, but that's a long way away."
Sabathia finished the year 3-4 with a 5.28 ERA in eight starts and would like to toss one bullpen session in the fall, then shut his throwing down and have a regular offseason before reporting to Spring Training in January. He said that the season has felt "long."
"It's been a grind," Sabathia said. "I can only imagine how these guys felt, but watching has been tough."
Perhaps the only positive of having so much free time is that Sabathia has been able to take an active role coaching his son's youth football team.
"That's been one good thing, spending time with the family," Sabathia said, pocketing three bags of sunflower seeds before leaving for Monday's game.
Bryan Hoch is a reporter for MLB.com. Follow him on Twitter @bryanhoch and read his MLBlog, Bombers Beat. This story was not subject to the approval of Major League Baseball or its clubs.