Players have mixed reactions to Wren's dismissal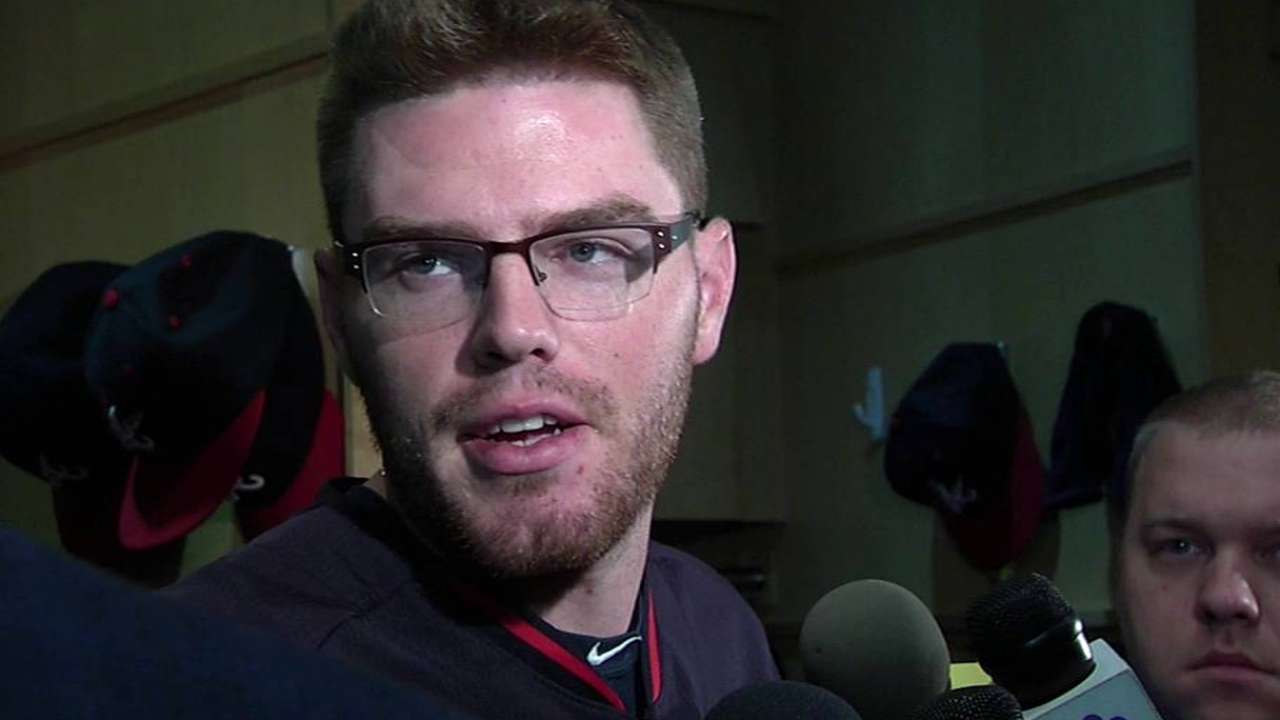 ATLANTA -- As Freddie Freeman prepared for Monday night's game against the Pirates, he admitted that he did not know exactly how to feel about the news that general manager Frank Wren had been relieved of his duties a few hours earlier.
"I can't really comment on it, because I've never seen a situation like this or been a part of something like this," Freeman said. "I don't really know. I'm kind of confused. This year has just been disappointing."
While the Braves have certainly underachieved this year, the ugly recent results played just a small part in the decision to part ways with Wren, who had guided Atlanta to a division title in 2012 and playoff appearances in three of the past four seasons. This decision was influenced by team president John Schuerholz's sense that the culture of the club had started to sour under the direction of Wren.
After enduring routine frustration over the past month, one Braves player said he could tell some of the players felt relieved to simply know that the club had made a change and will now benefit from the direction of Schuerholz, Hall of Fame manager Bobby Cox and longtime executive John Hart, who will team up to find the club's next general manager.
Unfortunately, this revelation of relief only provides reason to wonder if Atlanta might have benefited from making a change in August, when the club lost eight straight games and began its decisive skid.
"I know good environments can be a positive thing," right fielder Jason Heyward said. "Baseball aside, this is a work place. It's a good thing to have people have a good working relationship with. I don't need somebody to like me. But you want to have everyone have the same common goal. We want them to understand, it's not an easy task what we're trying to do as players and coaches. I'm not telling anyone how to be a GM. But I know from playing and hearing from other guys who have been elsewhere that it is always good to have a good working environment."
As another veteran player took batting practice on Monday, he said he felt like there was a disconnect between the players and Wren. At the same time, there have been cases over the past couple of years when players have complained about Wren's attempts to help them by providing hitting tips in the video room or via text messages.
Though the player-GM relationship can often be complicated, there was no doubt that Wren had trouble communicating with the current members of the coaching staff. This, combined with the recent departures of strong personalities like David Ross, Brian McCann and Martin Prado, might have led to what was an often dull clubhouse this year.
"It stinks and hurts whenever you hear something like this," third baseman Chris Johnson said. "Whenever somebody gets fired, it affects everybody in this clubhouse. I don't know how everybody else feels, but I hold some accountability, because I haven't had the kind of year I've wanted and we haven't won games. So, it's obviously a little bit our fault that somebody lost their job."
While it is never pleasant to see anybody lose their job, this development is obviously a common occurrence in the sports world. But this marked the first time since 1990 that the Braves dismissed either a manager or a general manager.
"It's a tough day," manager Fredi Gonzalez said. "These are my [players], and you feel responsible for the way we're playing right now."
Mark Bowman is a reporter for MLB.com. This story was not subject to the approval of Major League Baseball or its clubs.