Girardi plotting fitting farewell for Jeter in home finale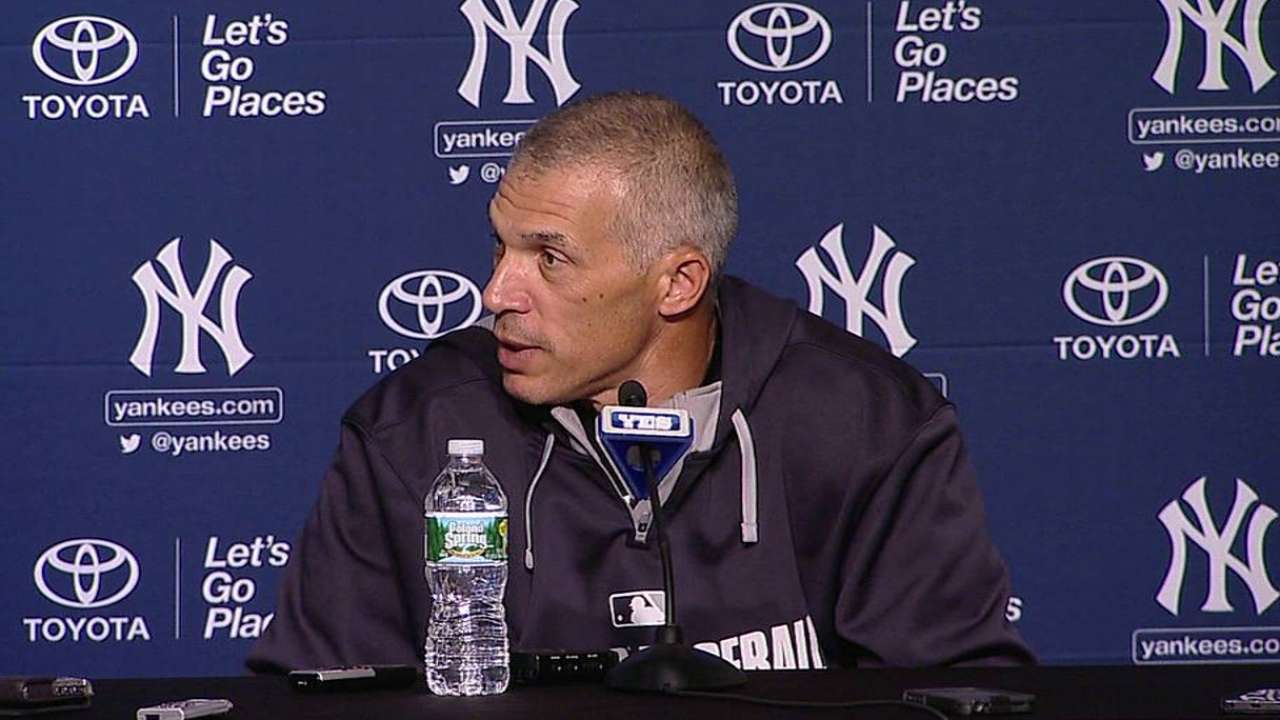 NEW YORK -- Last September, manager Joe Girardi orchestrated a poignant and perfect way for Mariano Rivera to exit his final big league game, deputizing Derek Jeter and Andy Pettitte to walk out to the mound and execute the pitching change.
With Jeter's final Yankee Stadium regular season game scheduled for Thursday against the Orioles, Girardi said that he has been giving some thought to how best to acknowledge Jeter's departure, though Girardi is not ready to share those specifics.
"It's different in a sense with Derek, because you don't know where you're going to be at and the meaning of the game at that point," Girardi said. "Knowing Derek, not knowing if he's going to want to be out there for every minute and every play.
"I have spent a little time thinking about it. There's been other people that have thrown out some ideas that I've thought about. I'll just kind of wait and see how it goes, and we'll make a decision when it's time, I guess."
Rivera pitched in the Yankees' final home game last Sept. 26, retiring all four Rays batters he faced before Jeter and Pettitte walked to the mound, with Jeter telling his longtime teammate, "It's time to go."
Will anyone tell Jeter those same words? Earlier this year, Girardi suggested that he might have to remove Jeter from shortstop with two outs in the ninth inning, allowing him to walk off to a standing ovation. Exactly how best to handle the situation remains unclear.
Further complicating the issue is that Jeter has expressed interest in playing the last three regular-season games against the Red Sox at Fenway Park, whereas Rivera was content to sit out the Yanks' last games of 2013 in Houston.
"It's different, because I can't really go out and make a pitching change, shortstop change," Girardi said. "It's different. So let's just worry about today and when we get there I'll figure it out as we go."
Bryan Hoch is a reporter for MLB.com. Follow him on Twitter @bryanhoch and read his MLBlog, Bombers Beat. This story was not subject to the approval of Major League Baseball or its clubs.