Cox gives Fredi vote of confidence as manager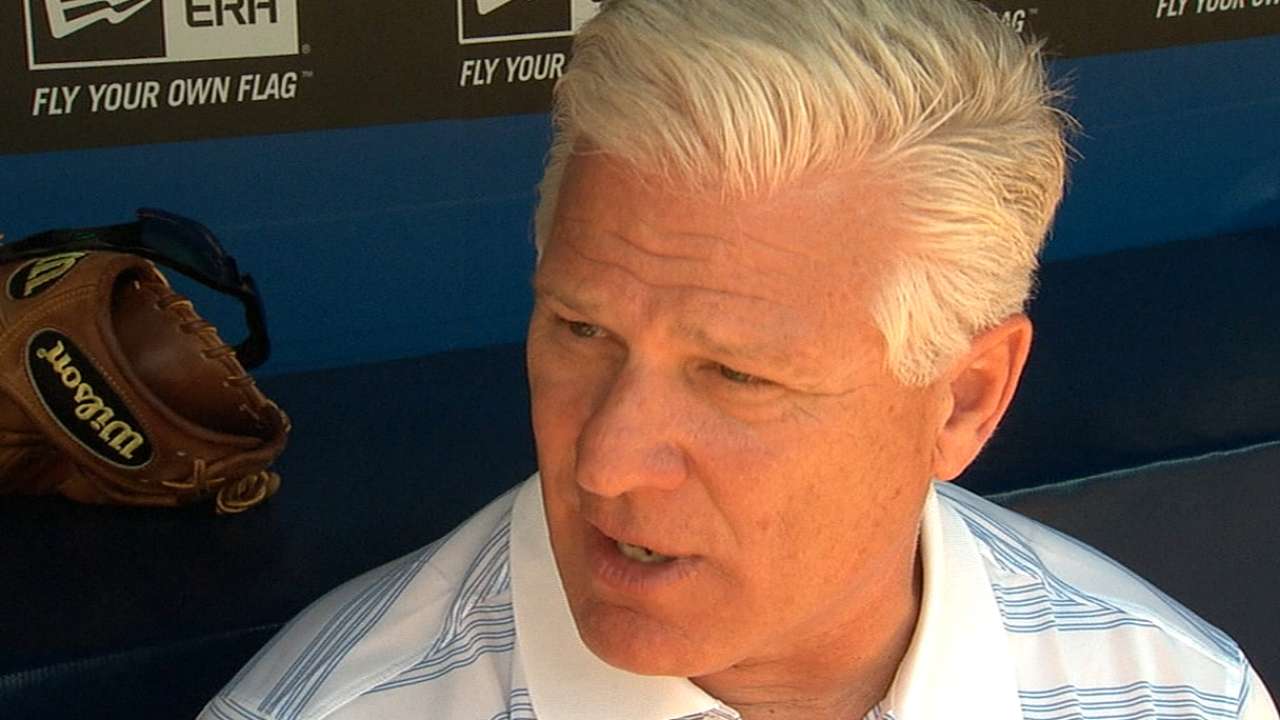 ATLANTA -- When they learned the Braves had dismissed general manager Frank Wren on Monday morning, manager Fredi Gonzalez's parents called him to see if he had been affected by any changes. In other words, they had the same question as many other fans when they learned this news.
There is no denying the fact that the Braves are in the midst of an incredibly tough stretch as they near the end of what has been the club's most disappointing season since the 1980s. Having won just four of this month's first 18 games, they have given their fans reason to wonder if the club has quit on Gonzalez.
But team president John Schuerholz and Hall of Fame manager Bobby Cox -- two men who have the most significant influence on Gonzalez's future in Atlanta -- made it known they do not respect that assessment.
"I don't think anybody within this room that knows anything about baseball would use the word 'quit,'" Schuerholz said. "I don't think that would be an appropriate term to use about Major League players. They have personal pride, professional pride and organizational pride. I don't think anybody ever quits."
Schuerholz said he will allow the club's next general manager have a part in deciding Gonzalez's future with the club. But as long as Cox has a say in the matter, it seems safe to assume that his successor will remain in his role for at least one more season.
"I don't think they've quit at all," Cox said. "I'm familiar with the clubhouse. It's as high-energy as you could possibly get under the circumstances. I think Fredi has done a remarkable job since he took over in 2011. I think he's just been outstanding. There have been difficult times -- even last year, to win 96 games with things that were taking place."
It's long been known that Cox's relationship with Wren has been rocky. Their battles began even before the legendary manager packed his car during Spring Training 2009 and started driving home, only to be eventually lured back to camp.
Now that Wren will not be around the club, Cox will likely take on a more enhanced role, within which he will evaluate Minor League talent and also likely spend more time around Gonzalez.
"I think when you examine the future of any manager, you examine the entire environment, all aspects -- how the team performed, what the environment is and all factors that go into a manager having the best opportunity to succeed," Schuerholz said.
Mark Bowman is a reporter for MLB.com. This story was not subject to the approval of Major League Baseball or its clubs.