Kershaw honored as repeat Campanella Award winner
Dodgers ace is first two-time recipient of honor named for late Hall of Fame catcher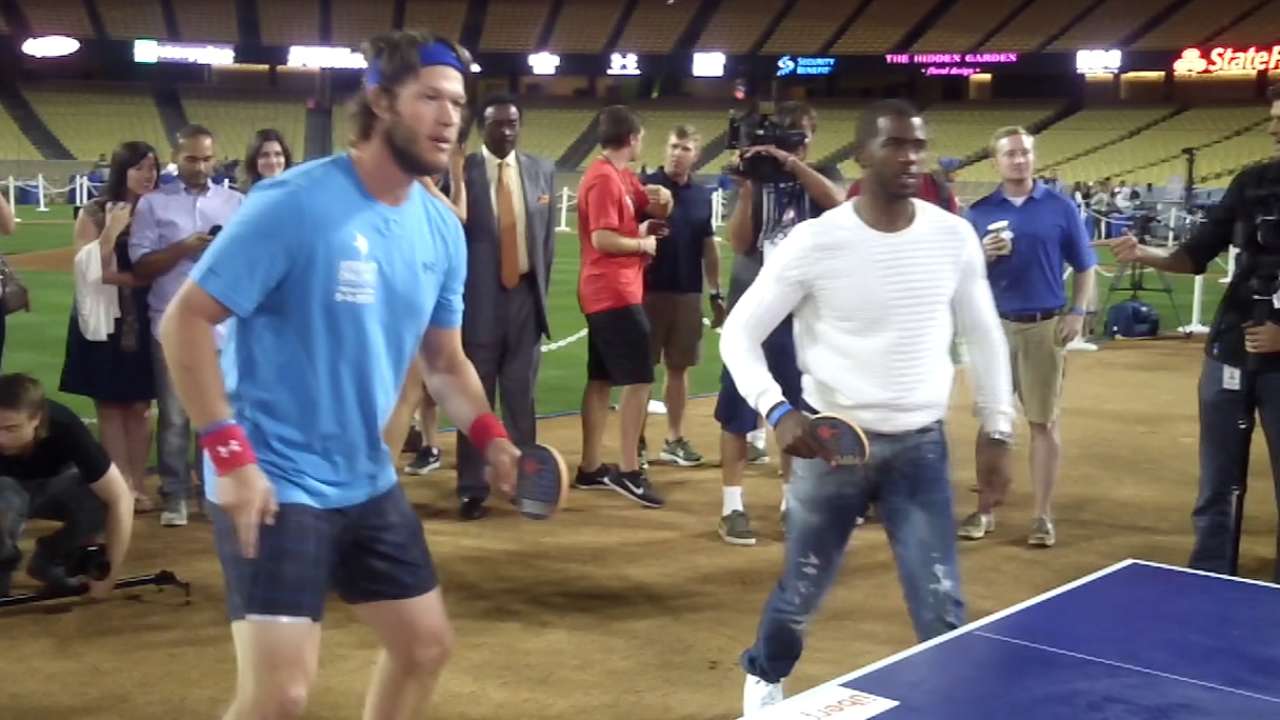 Add another achievement to Clayton Kershaw's impressive 2014.
The Dodgers announced Monday that their left-handed ace was named the winner of the ninth annual Roy Campanella Award, which is given to the Dodgers player who best exemplifies the spirit and leadership of the late Hall of Fame catcher.
Campanella's daughter, Joni Campanella Roan, and Don Newcombe, special adviser to the chairman, presented the award, given since 2006 and voted on by players and coaches, to Kershaw before Monday's game against the Giants.
"I think Clayton has grown into his role here a little more," Dodgers manager Don Mattingly said. "And not just on the field but off. It's tougher for a younger guy who's having success to be vocal and take on that leadership role. He's still trying to find his way, and he doesn't have the same amount of time as other guys, and things like that. But I think he's becoming more comfortable with that role, that he is a leader."
This is the second straight year Kershaw has won the award -- he's the first two-time winner of the honor -- and it figures to be the first of many awards to come this season.
Kershaw is a National League MVP Award and NL Cy Young Award candidate, entering Monday leading the Majors this season with a 0.86 WHIP and ranking among the NL leaders in opponents' batting average (.195, tied for first), shutouts (two, tied for third), complete games (six, first) and strikeouts per nine innings (10.78, first). The Dodgers have gone 22-4 (.846) when he's taken the mound in 2014.
Off the field, Kershaw and his wife, Ellen, have made a significant impact over his seven-year big league career, recently hosting the second annual Ping Pong 4 Purpose to raise money for their charity organization that gives back to at-risk children and communities in need.
This season, Kershaw is also in the running for the Marvin Miller Man of the Year Award, handed out by the Major League Baseball Players Association, and the Roberto Clemente Award, which he also won in 2012.
‪Jake Kring-Schreifels is an associate reporter for MLB.com. This story was not subject to the approval of Major League Baseball or its clubs.