Pain of elimination felt in Braves' clubhouse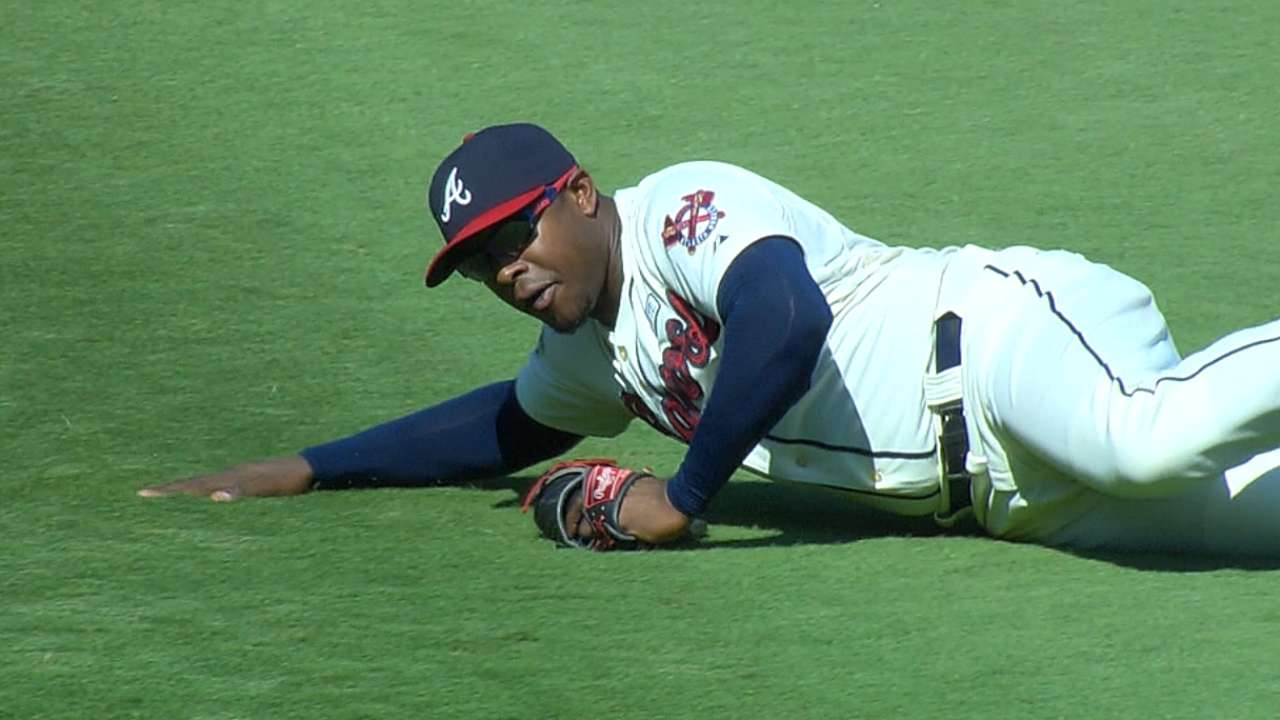 ATLANTA -- There was no denying the great pain the Braves felt when they lost a comfortable Wild Card lead and were eliminated from the playoff picture on the final day of the 2011 season. The late-season collapse they have experienced this year has created a different feel.
While it has certainly been painful for many to watch the Braves over the past few weeks, this year will not include a miserable last act. Instead, the inevitable that has been anticipated became a reality on Sunday afternoon, when the Braves were officially eliminated from the postseason picture with a 10-2 loss to the Mets.
"Today, we didn't play good baseball," manager Fredi Gonzalez said. "Today, we got officially eliminated from a Wild Card spot and that hurts."
This latest loss by the Braves, their eighth in their past nine games, combined with the win the Pirates notched on Sunday assured that for just the second time in the past five years Atlanta will not have reason to get excited about the postseason. The only other time the Braves did not participate in the playoffs during this span was in 2011.
The Braves had sole possession of first place in the National League East as late as July 21. They were also leading the NL Wild Card race as late as July 28, which was the day before they began an eight-game losing streak that set the tone for the remainder of the season.
While losing 31 of their past 49 games, the Braves have steadily fallen in the postseason races. Still they entered September just 1 ½ games back in the battle to secure the NL's second Wild Card spot. But they have won just four of 18 games this month.
Mark Bowman is a reporter for MLB.com. This story was not subject to the approval of Major League Baseball or its clubs.